Psychological rebellion and its representations in graffiti art
نجلاء خضير حسان -زهراء صائب أحمد
Najlaa Khudair Hassan

Zahraa Saeb Ahmed
Abstract
  The current research deals with the nature of psychological rebellion in general and rebellion in postmodern arts in particular. The current research problem is summarized by the following question: Does the rebellion have representations of graffiti art? The aim of the research was to identify the rebellion and its representations in the art of graffiti, and the first chapter also included a definition of the limits of the research and the identification of terms contained. As for the second chapter, which is represented in the theoretical framework, it included three topics: the first topic: psychological rebellion, while the second topic: rebellion in postmodern arts, while the third topic dealt with graffiti art, while the third chapter included research procedures, while the fourth chapter The results of the research included conclusions, recommendations, and proposals, and the two researchers reached a number of results, including: Some formal systems derived their references from reality, the artist relied on simulation and relied on details similar to reality, and thus the references of the forms are drawn from the culture of society and the environment, and from multiple methods and political and psychological concepts depending on To the method used. This is evident in all the samples, and the chapter also included a set of conclusions, including: The social and political coups experienced by the artist were a motive for the retreat towards the self and it appears clear in following new mechanisms in drawing, and this self-vision emerged as a result of several reasons that society has subjected to.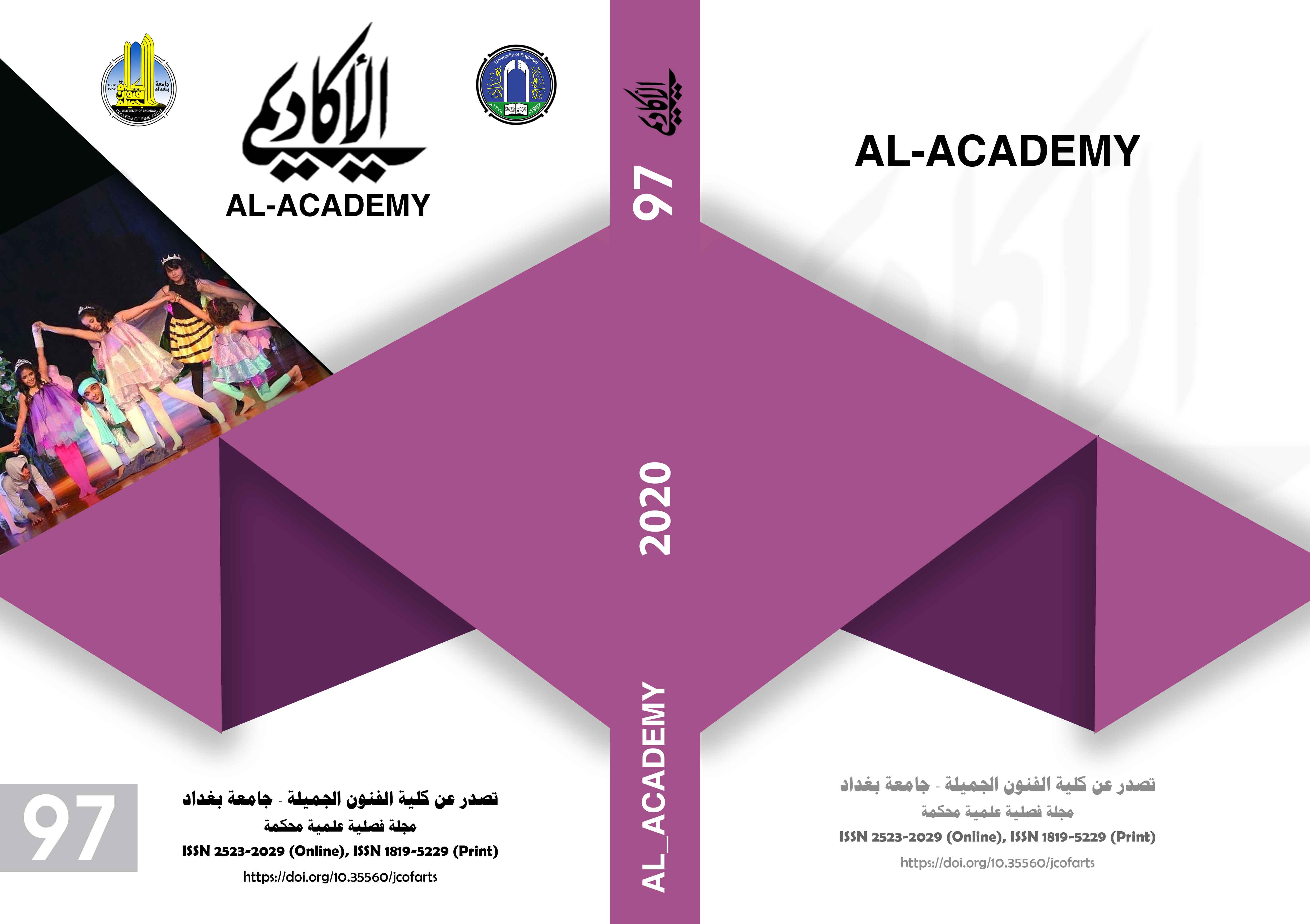 Copyright (c) 2020 Al-academy Journal
This work is licensed under a Creative Commons Attribution 4.0 International License.