The formal function of indicative signs in Airport interior design
أسـامـة غانـم نـوري -أحمـد ناجــي علــي
Osama Ghanem Noori

Ahmed Nagy Ali

كلية الفنون الجميلة جامعة بغداد قسم التصميم الطباعي
Keywords:
Keywords (function, form, sign, design, interior space, airports
Abstract
This research dealt with the formal functions resulting from the use of different indicative signs in the design of the interior spaces of airports and in its various aspects of utilitarian, expressive, and psychological, as it was intended to identify what these functions perform in the indicative signs in facilitating the movement and their organization, and to satisfy the needs and requirements of visitors and travelers in a place other than What they mean and the nature of the services provided by these marks as one of the important parts within the general design for it, as research included in the second chapter identifying the concept of brands and their types as a means of visual communication, how to employ them and their work within the design of public spaces for airports and what are the criteria for their use and functions that achieve them as an element of space And the environment surrounding the user to meet the design purposes that were designed for it in terms of functional and aesthetic, as the researcher was able to reach a set of results, the most important of which are:
1. The indicative signs do not achieve their design function except if they possess formal elements with expressive, easy and clear expressions through which they can achieve the recipient's mental and intellectual response with a visual message and in an expressive and symbolic language to indicate certain information carried by shapes, bodies and colors intended to be delivered to the recipient to help him understand space and the process Facilitating his movement and various activities in it at the shortest possible.
2. In order for the indicative signs to achieve their functional goals as a successful design product, there must be criteria established by the designer in the space surrounding the mark, such as choosing the appropriate location, the nature of the lighting used, the manufactured materials and the design of the design and its various elements, which are the only way for the indicative signs to achieve their functions from its three aspects, which are the use benefit and expression Symbolic, sensory and aesthetic aspect required.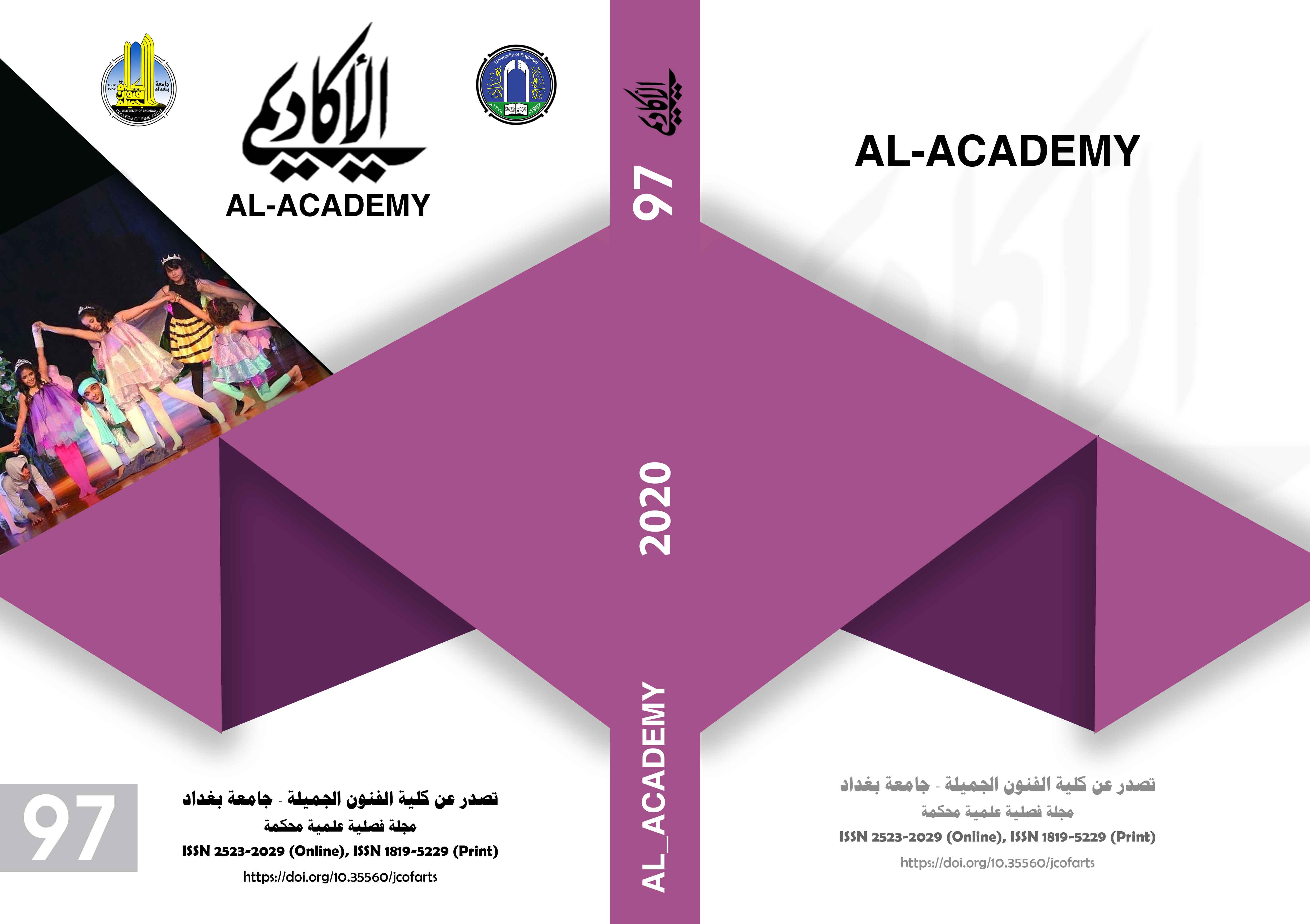 Copyright (c) 2020 Al-academy Journal
This work is licensed under a Creative Commons Attribution 4.0 International License.