Performance of the comedian in Moliere plays
Abstract
This research aims to study the performance of comedian in the plays of writer Moliere . The problem of research is to answer the following question:      How does comedian Moliere's techniques in a number of his plays and funny acts?   The    research aims at revealing the means used by the comedian in his performance of a comedic character in the number of Moliere plays.                                                 
              The second chapter included the review of literature and the discussion of the techniques of the comedian as well as the study of Moliere's poetry in both form and content, as well as the techniques used by Moliere in writing plays.
                        The third chapter was the study of samples of Moliere plays,    theatrical Tartuf as well as school.
The fourth chapter included the results of the research and conclusions:
 1-Moliere alone in the production of laughter through technical means, mostly different from the other dumps of love.
. 2-Most of -Moliere plays end with a happy ending.
3-Allow a wide space in front of the comedian through the narration much, allowing ample room to use the diverse movement producing laughter
4- Put in front of the comedian in his performance techniques of surprise, and coup, repetition and exaggeration, in the voice and physical expression, and depends on the audience laugh at the mechanism that transforms the living person to static material. Most of the representatives of the comedy techniques to raise the same laugh.
5-His plays were characterized by providing theatrical work of the representative through the provision of many tools in each play, which allows the actor to use in the production of laughter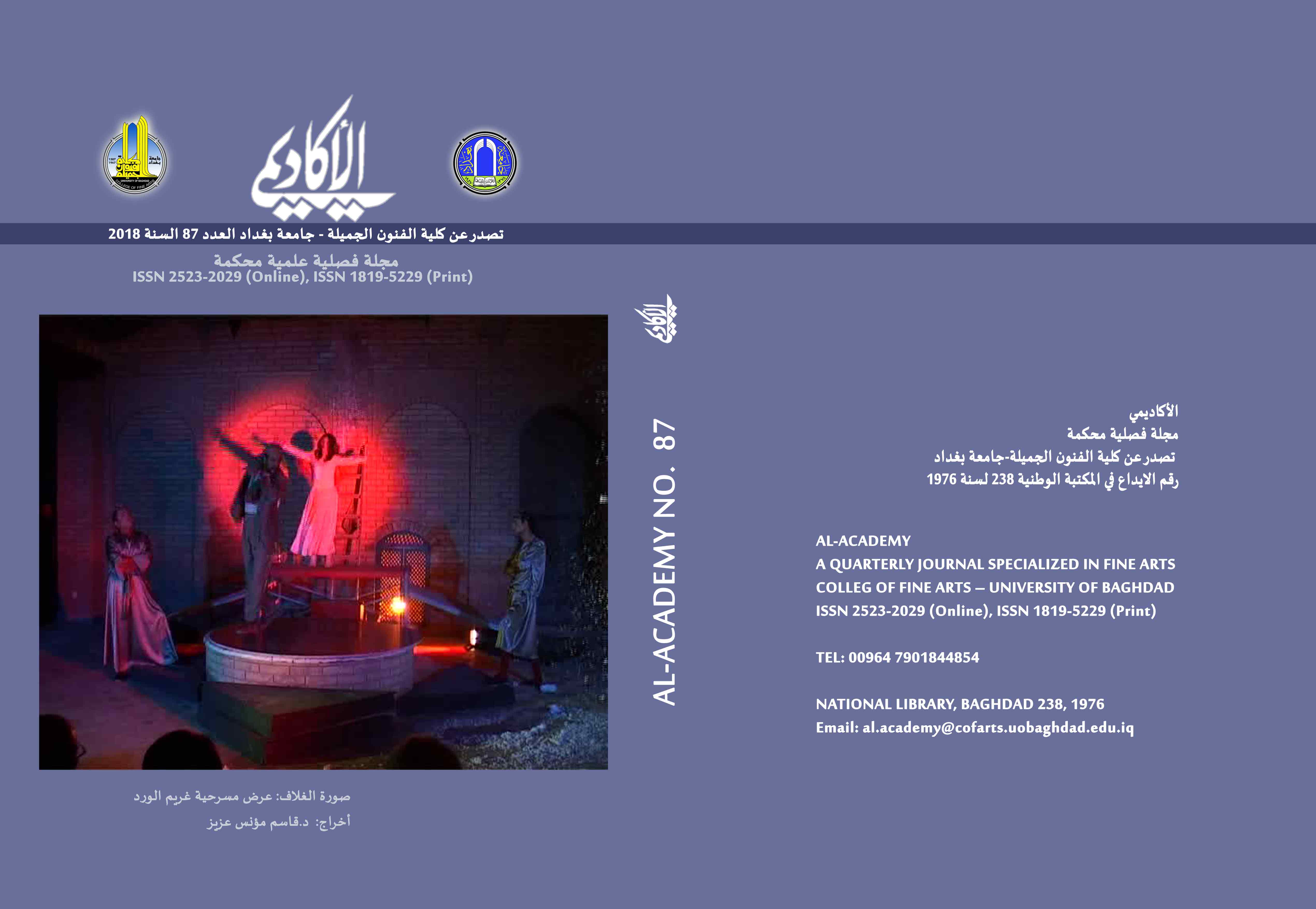 How to Cite
KHANJAR KNEHIR, A. (2018). Performance of the comedian in Moliere plays. Al-Academy, (87), 71–84. https://doi.org/10.35560/jcofarts87/71-84