Controversy between Mask and Text in the Literary Books Covers Design
عبدالحسين عبدالواحد
Keywords:
Mask , Text Literary, Books Covers Design
Abstract
The reciprocal relationship between the text and the mask in the printed product is one of the most important relationships that frame the level of communication between the appearance and the interior, although it is not cared for by some designers and publishing institutions. Therefore, the problem of research is determined by the following question (What is the dialectical relationship between the text and the mask in the literary books covers design?). The research aims to shed light on this problematic relationship at the level of reception and aesthetics at the same moment. The theoretical framework included two sections: the first (mask and text ... the concept and the mutual relationship), while the second section (trends in the book covers design).
The sample of the study was determined by four samples of literary book covers issued by the House of Public Cultural Affairs in Baghdad, which were determined according to the positive approach (content analysis). The extrapolation method of analysis based on the analysis foundations that represent the research tool. The researcher, after the completion of the analysis, reached a number of results, the most important of which was: The designer tried to find approaches between the mask and the text. However, this attempt remained far from direct verification and understanding because it did not go deep in the translation of the text or text content, as in the sample number (4). The research ends with some conclusions reached at and an abstract in English.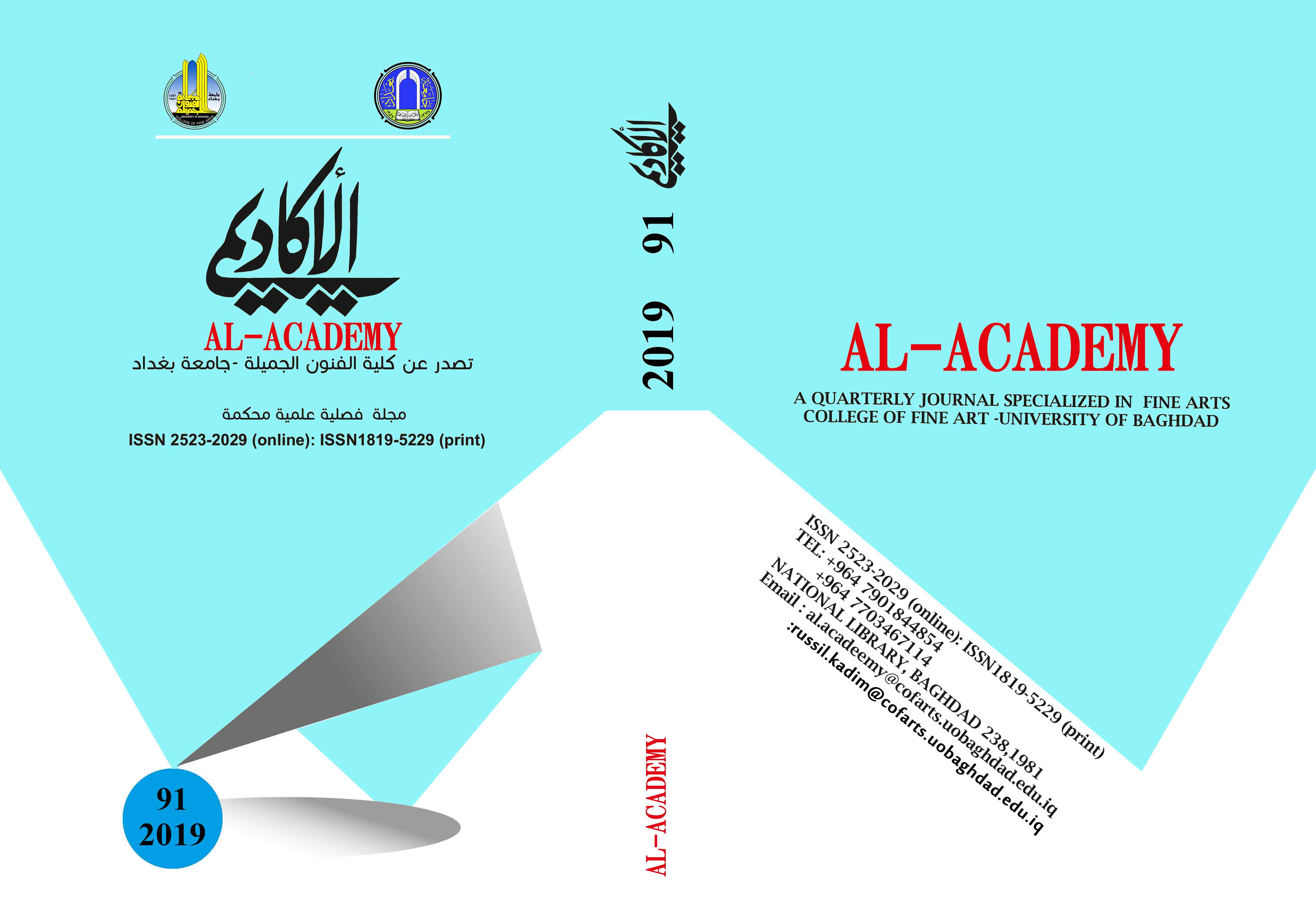 How to Cite
abdulwahid, abdulhussein. (2019). Controversy between Mask and Text in the Literary Books Covers Design: عبدالحسين عبدالواحد. Al-Academy, (91), 227–238. https://doi.org/10.35560/jcofarts91/227-238