Characteristics of Melody Structure of the Cello and Contrabass in Works of Iraqi Symphony Orchestra
تقى سعد جعفر
Keywords:
Characteristics of Melody Structure , Cello , Contrabass , Iraqi Symphony Orchestra
Abstract
The idea of this research is based on presenting a study specialized with the rules and bases of the Iraqi methodological music composition of the Symphony Orchestra according to the construction of the musical compositions of great forms and which are characterized by the melody difference and variation within their musical fabric according to the method of distributing the instruments and their types within the orchestra. The researcher has been interested in studying this building based on what is written for him according to the stringed instruments arc instruments and bass, which is represented by the cello and the contrabass. It is possible through the analysis of the melody structure features of these instruments and the melody relation between them within the musical fabric of the work, to reach the most important technical characteristics of the construction of the bass music of the Iraqi composer within the cello and the contrabass. This is the objective of the research, which later contributes to the identification and making use of the method of methodological musical writing and harness it to develop the system of the Iraqi academic methodological musical composition and here lies the importance of this research.
The research in its literature focused on clarifying the concept of melody construction in the first section within the methodological writing, let alone the status of the melody and its importance in constructing the different types for every type of melody texture while preserving the clarification of bass melody before the cello and the contrabass in every texture. The second section was interested in explaining the cello and the contrabass and their importance within the methodological music development line during the different times. Then the third section was interested in clarifying the most important performance potentials of these instruments.
The research procedures included the creation of an analysis form for the research subject, based on the findings from the literature on the subject matter, as well as the topics related to the analysis of the methodological melody and its orchestral construction. After the approval of the musical experts to apply the items of the form, the researcher began analyzing one symphonic sample from a total of seven large scales, to arrive at the results of the analysis and then the final conclusions of the research, which showed that the writing for the two instruments is permanently identical, and when the writing between them differs, the dimensions of the cello appear in terms of steps, while the contrabass in terms of leaps in addition to the rarity of the use of the dynamic or technical performance marks in both instruments.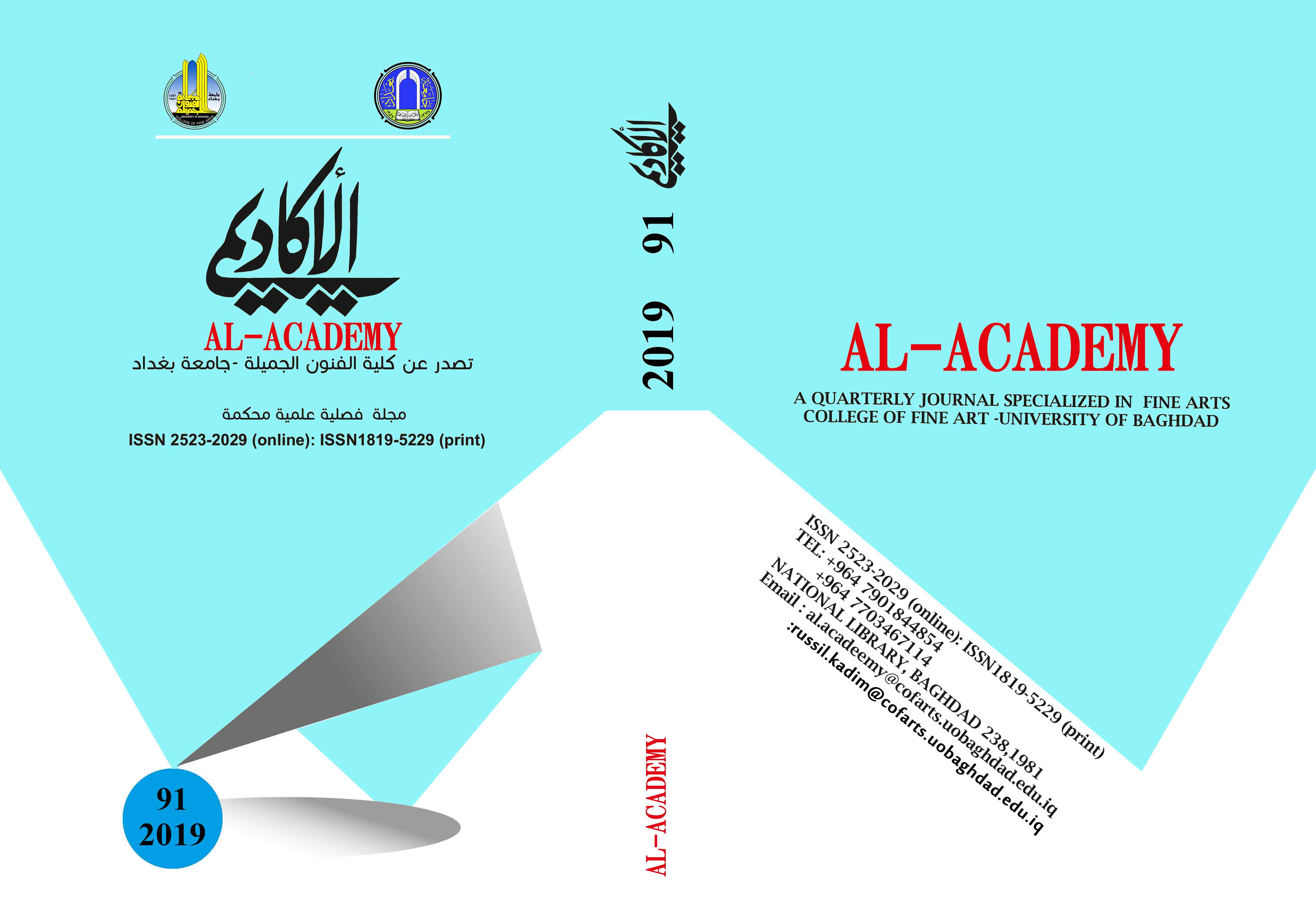 How to Cite
jaffar, tuqa saad. (2019). Characteristics of Melody Structure of the Cello and Contrabass in Works of Iraqi Symphony Orchestra: تقى سعد جعفر. Al-Academy, (91), 307–324. https://doi.org/10.35560/jcofarts91/307-324