Time in the Cinema...The Two Films (The Knife and The Deceived) -A Model
كريمة ناوي
Keywords:
Novel, Palestinian Cinema, Time, Ghassan Kanafani
Abstract
This study deals with the time property in the cinema through two films: (The Knife) directed by Khalid Hamada and (The Deceived) directed by Tawfiq Saleh. These two films were excerpted by the cinema from two novels of the Palestinian writer Ghassan Kanafani, the first is from the novel (What is Left for You) and the second is from the novel (Men in the Sun).  If the Palestinian novel has imposed its presence on the Arab creative scene through a group of novelists who took it upon themselves to communicate their cause to the world,   the Palestinian cinema has been far from being a purely Palestinian, because many of the cinematic works have been provided by Arab countries on the issue, while this cinema is still seeking to establish its existence and to get distinguished on the level of privacy and creativity.
 This study tries to address time in the two films and how the cinema has been able to do so with its various techniques that are under its control.  The    flashback is one of the most popular techniques used by the cinema to present time outside which the film cannot be performed. 
The cinema has succeeded through many techniques which it employed to present a film narrative that is close to time in its reality and spontaneity without affecting its credibility by the viewer. Through these two films, the ingenuity of the two directors emerged in dealing with the idea of time. The director Tawfiq Saleh tried to control the time in his film (The Deceived) through focusing on the presence of the characters in the tank in which Abo Al-Khayzoran moved them to Kuwait. The expression was to set the time by hour and sometimes by other signs. While the film director Khaled Hamada in his film (The Knife) used the clock as a constant time alarm throughout the film.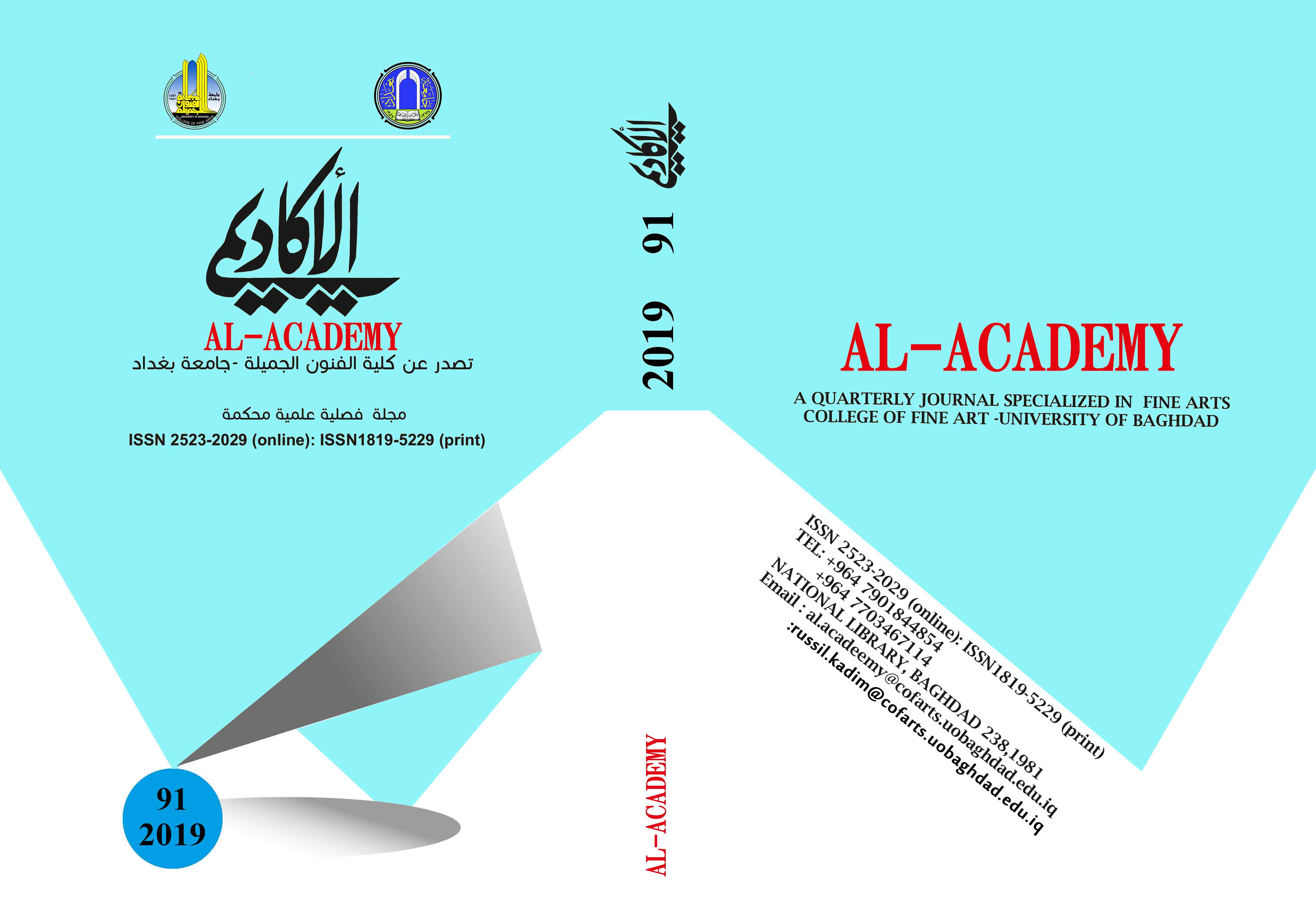 How to Cite
Nawi, K. (2019). Time in the Cinema.The Two Films (The Knife and The Deceived) -A Model: كريمة ناوي. Al-Academy, (91), 49–64. https://doi.org/10.35560/jcofarts91/49-64