Characteristics of Melody and Rhythm in Baghdadi Al-Murabah Songs
هشام خليل جرجيس
Keywords:
Characteristics, Melody, Rhythmic, Songs, Al-Murabah Al-Baghdadi
Abstract
The research studies the melody and rhythmic characteristics in the songs of the Baghdadi quartet, as it is a type of popular singing in Iraq, reviewing its origins, social purposes, special and public events in which it is performed. The methodological framework included the problem of the research, the need for it, its importance, its purpose, and the limits of the research which included the objective limit: the songs of the Baghdadi quartet, the spatial limit: the city of Baghdad and the temporal limit (1960-1980) and identifying the terms included in the research.
The theoretical framework consisted of three items: the first is the popular singing, the second is the Iraqi popular singing and the third is the Baghdadi quartet. It also included a section about what resulted from the theoretical framework and previous studies. As for the procedures of the research, the descriptive analytical approach was adopted, and the research community is made of (30) samples of the songs of the Baghdadi quartet. The sample was selected within this community and the research tool and analytical standards were addressed. The musical analysis of the selected samples was followed by the results of the analysis through which the conclusions of the research have been obtained in accordance with the objectives of the study. The study was concluded with recommendations and suggestions, followed by the list of sources and an abstract in English.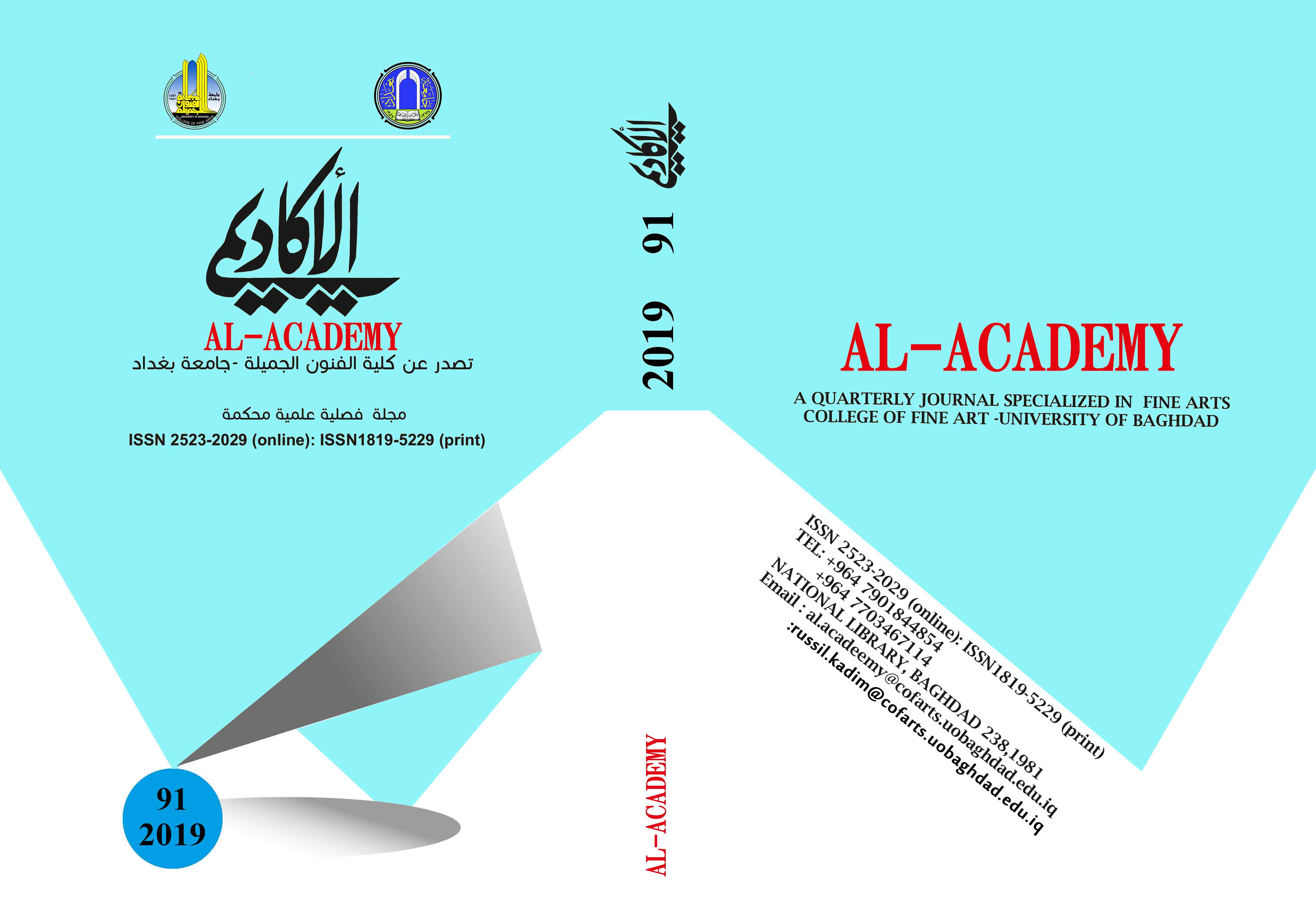 How to Cite
Khalil Jrjees, H. (2019). Characteristics of Melody and Rhythm in Baghdadi Al-Murabah Songs: هشام خليل جرجيس. Al-Academy, (91), 341–358. https://doi.org/10.35560/jcofarts91/341-358