Environmental References in the Drawings of Ismael Al-Shaikhli
محمد مشعل حبيب
Keywords:
المرجعيات ،البيئية ،إسماعيل الشيخلي
Abstract
              The environmental references represented by the intellectual, social, economic, political and religious pressures are considered fundamental factors for the artistic achievement whose importance comes from their multiplicity and branching into natural and psychological pressures that affect the multiplicity, diversity and variability of the artistic and performative methods.  Thus they determine the artist's orientations and the creative artistic visions are summoned through symbols and semantic signs of the visual surface, because the societal thought  in   art in general and the fine art in specific occupies an influential position  that led to the formation of new data borrowed by the artist in modern artistic forms.   
   This research is concerned with studying the environmental references in the drawings of Ismael Al-Shaikhli, because the intellectual reservoir in the mind of the Iraqi artist in general is manifested in a mental image represented by the social, intellectual, psychological and historical factors and crystallizes his production which also determines his cultural identity which stems from the depth of this reality. Thus the subject of the diversity of the intellectual and social references that are influential in the nature of the artistic achievements presented, in terms of form and content, needs to be studied. The subject of the research entitled (the environmental references in the drawings of Ismael Al-Shaikhli) stems from this idea.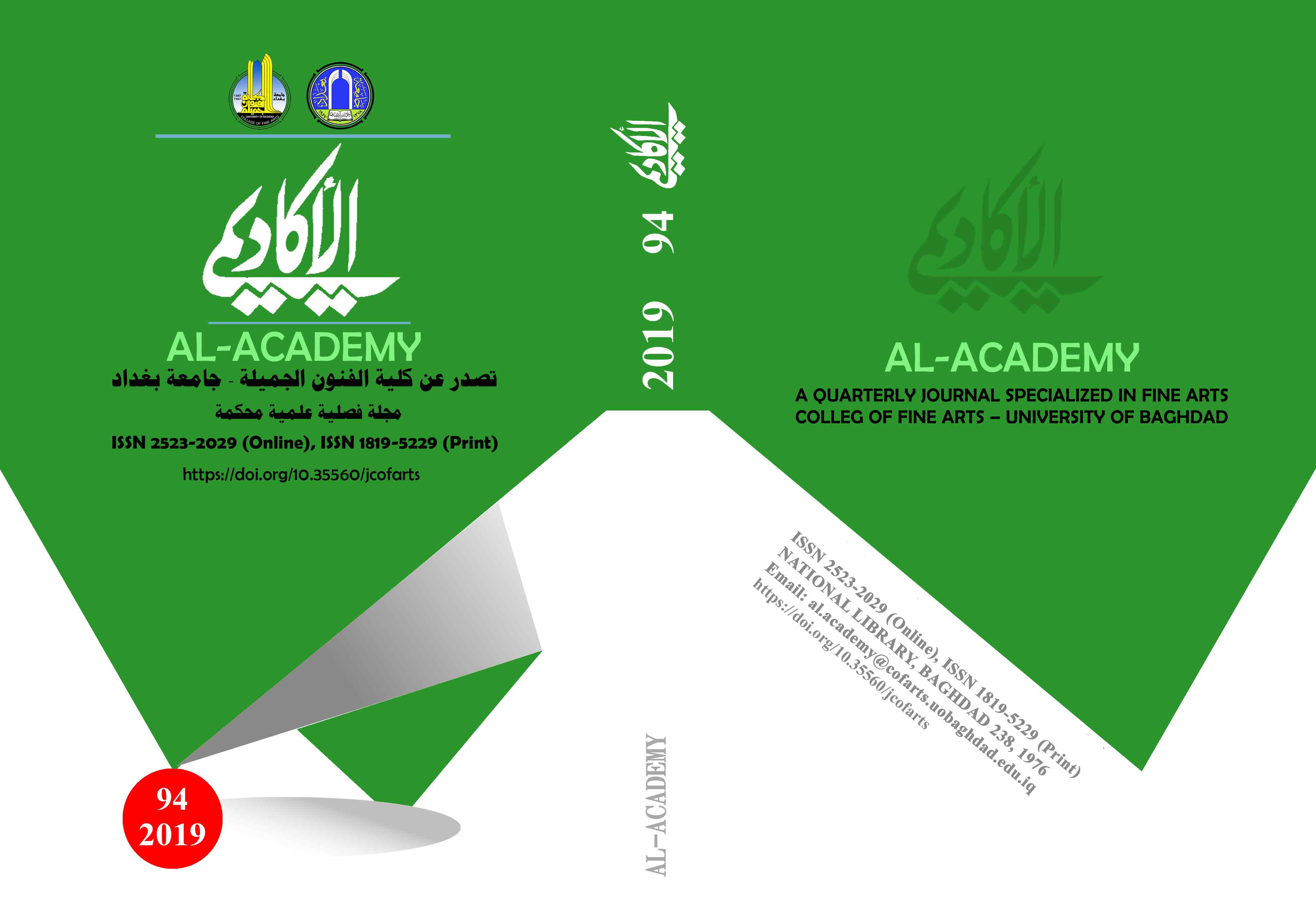 How to Cite
mishaal habeeb, mohammad. (2019). Environmental References in the Drawings of Ismael Al-Shaikhli: محمد مشعل حبيب. Al-Academy, (94), 203–220. https://doi.org/10.35560/jcofarts94/203-220