Artistic Integration of Aesthetic Manifestations in the Andalusian Islamic Style into the Interior Architecture (Mansour Laalaj's Door / Meknes a Case Study)
شهريار عبد القادر محمود -سعد جرجيس
Keywords:
الكلمات المفتاحية (التكامل، التجليات،الطراز).
Abstract
The Islamic architectural heritage constitutes a civilized fortune that has to be preserved and protected and work should be done to maintain its development to be more convenient for the circumstances of the age and the civilization transformations. Due to the fact that architecture represents the civilization pot and cultural identity, its originality has to be preserved and work has to be done to prevent the strange architectural invasion that changes its character and make it lose the identity and the character and detached from its roots and environment.    
Decoration, in the interior design, as a concept is connected to ornamentation process of interior spaces, which is a process of adding certain items to the original composition, yet these items need not be added because they could be structural, and   Mansour Lalaaj's door, which represents a case study, is a heritage edifice that expresses Islam's spirit and its intellectual movement, let alone what this door has of aesthetic and cognitive manifestation in the world. This productive pairing aimed at by the researcher provides benefits and development for applied thinking in its manifestations in the design thinking on the level of the performative aesthetic specialization.      
The importance of this study is clear through the research centers and their productions in demonstrating the identity of the configurational structure that established huge possibilities of space divisions where various activities and styles of organizing the direction of decorative configurations are followed, and achieved the prosperity of the appearance for the general structure of Mansour Lalaaj's gate due to the changing diversity of the elements involved in its formal organization according to the multiplicity of its decorative works at the same time.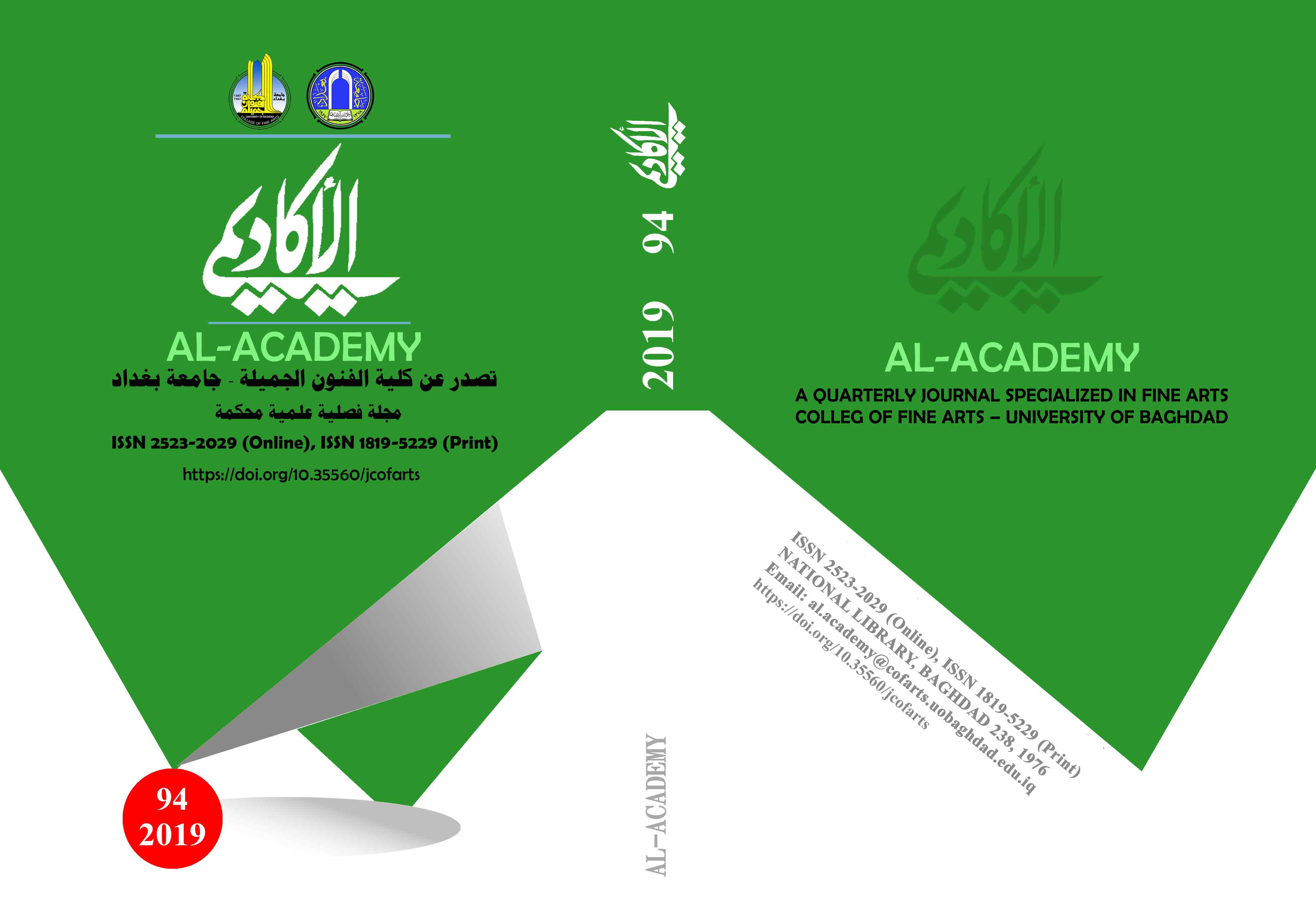 How to Cite
Abdul Qadir Mahmoud, S., & Gerges, S. (2019). Artistic Integration of Aesthetic Manifestations in the Andalusian Islamic Style into the Interior Architecture (Mansour Laalaj's Door / Meknes a Case Study): شهريار عبد القادر محمود -سعد جرجيس. Al-Academy, (94), 115–134. https://doi.org/10.35560/jcofarts94/115-134