Transformations of the Actor's Performance of many Characters in the Iraqi Theatre "Facebook a model"
اقبال عبد الجبار عيفان
Keywords:
transformations / performance / actor / characters
Abstract
Transformations of the actor when acting many characters are the product of joint work between the actor and the director through the instructions and the exercises that facilitate the reach for the desired goal.
The method or way has often been used which is Stanislavsky premises in his work with the actor in the role. The first section consists of two parts under the heading of the actor's work with himself. The two parts are preparing the actor in creative suffering (internal), and in coexistence and embodiment (outside). The second section is the book of the actor's work with the role. The current research aims at identifying the mechanism of the acting performance transformations among many characters of the same actor.
The results reached at in the current research are: The correspondence of the actor's performance and his transformations with the overall scenarios that are formed in the presentation space through (the white helmets) in addition to the lighting and the Facebook screen and its connection to the process of revealing the dimensions of the character and its interrelations within the   semantic referral logic open to multiple meanings (protesting citizen, prisoner, politician).
The most important conclusions are: The theatrical performance and its transformations involved many indications in line with the technical openness imposed by the nature of modern era transformations and means of communication through scenography consisting of a large computer screen representing the actor's personal page that covered the theatre space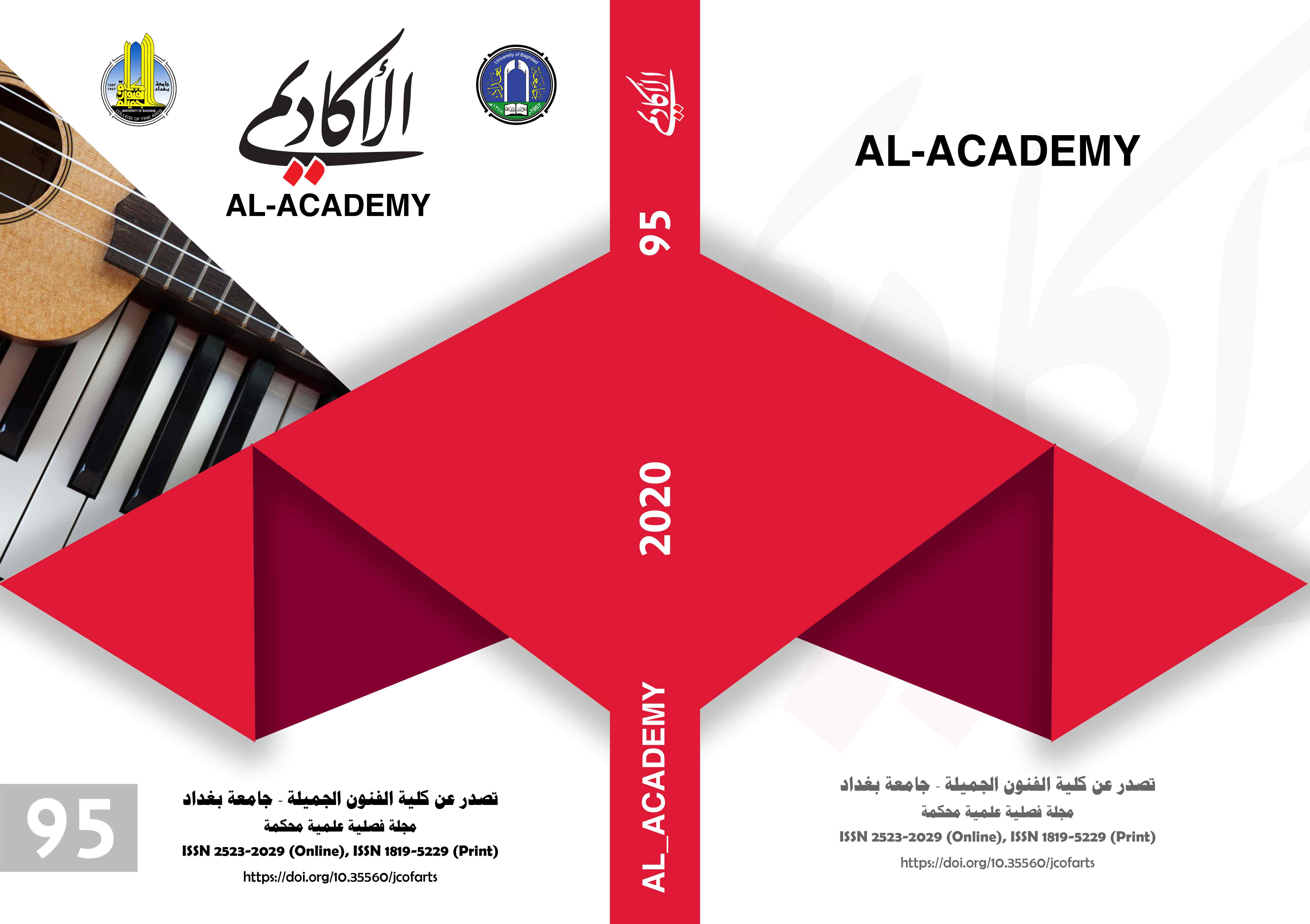 How to Cite
Abdul Jabbar Aifan, I. (2020). Transformations of the Actor's Performance of many Characters in the Iraqi Theatre "Facebook a model": اقبال عبد الجبار عيفان. Al-Academy, (95), 105–114. https://doi.org/10.35560/jcofarts95/105-114