Techniques of Directorial Narration in Iraqi Theatre Show
سيف الدين عبد الودود عثمان
Keywords:
Techniques, narration, directorial, Theatre Performances
Abstract
            The concept of narration has taken an aesthetic field farther than the primitive human act which was imposed by the necessities of social communication in an ancient historical period. The research addressed the research problem. The importance of the research lies in connecting the concept of narration with the theatre directing elements. The research aims at discovering the narration fields in the theatre directing represented by the perceived videos, audios and motions. The research time limit was (2014).  The theoretical framework is divided into three chapters:
The first chapter (the concept of narration in literature and criticism), the second addressed (the techniques of narration in the theatrical show), and the third dealt with (the directors' works of directing narration techniques). The researcher addressed the indications that resulted from the theoretical framework.
The researcher also dealt with (the research procedures) starting from the analytical descriptive approach depending on the indicators of the theoretical framework and the CDs, in order to use them as a tool to analyze the sample to come up with the results that match the research objective and then the result of the research and studying the conclusions and finally the research ends with the sources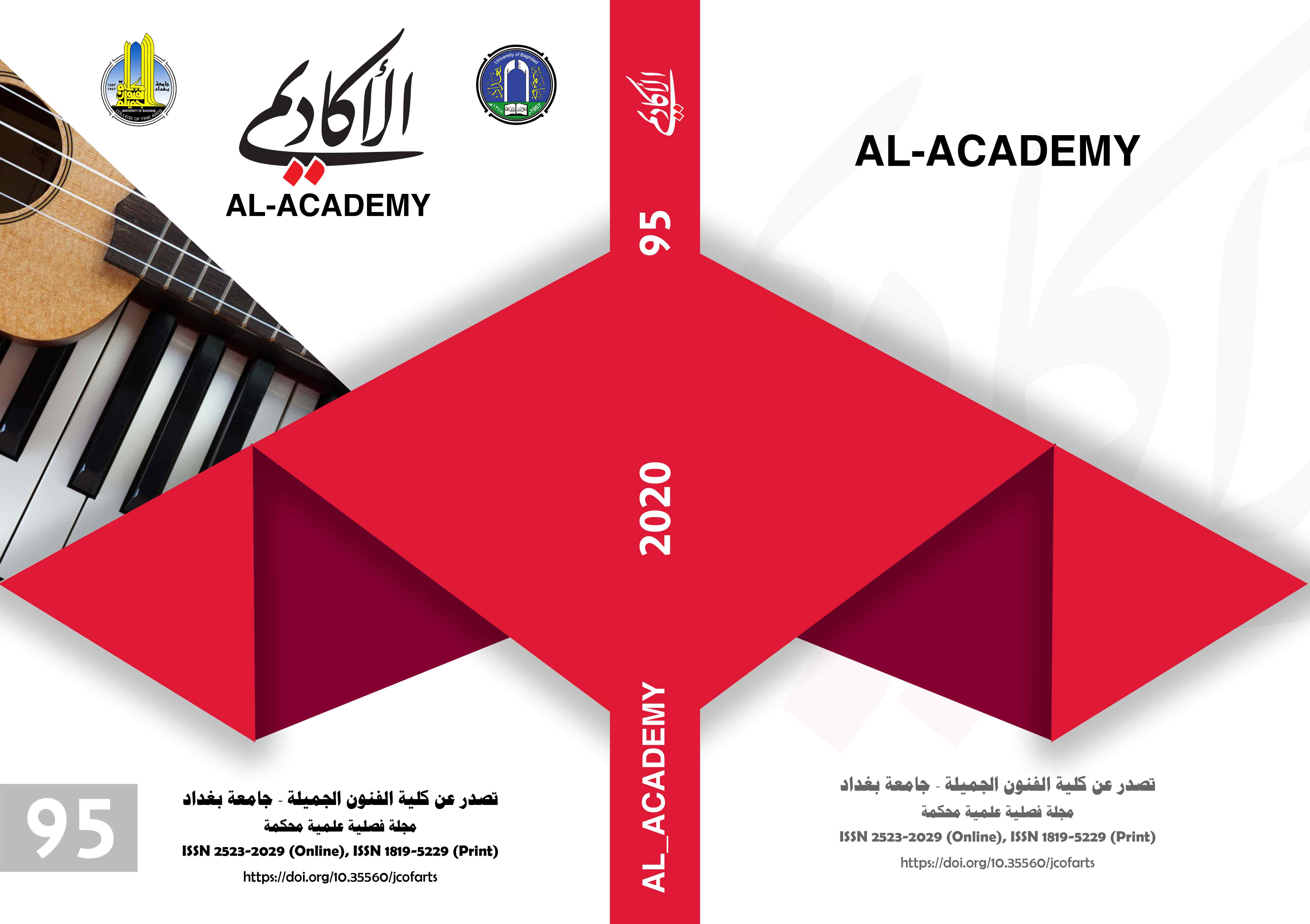 How to Cite
osman, saif aldeen A. wadood. (2020). Techniques of Directorial Narration in Iraqi Theatre Show: سيف الدين عبد الودود عثمان. Al-Academy, (95), 49–70. https://doi.org/10.35560/jcofarts95/49-70