Media Coverage of Yazidi Women in the Iraqi Press Analytical Study in Al-Mada Newspaper
غادة حسين العاملي
Abstract
This research reveals the treatment mechanisms followed in the media for covering the topic of displacement and captivity of Yazidi in the Iraqi press, through studying all the publishing in one of the Iraqi newspapers concerning the research subject. The research problem is in the following questions:
What are the journalistic arts that are tackled by the newspaper concerning the subject of the Yazidi women?
What are the editing forms for the model of the press subjects that have been employed about the event and what are its sources?
What are the highlighting means used in presenting the subjects within the journalistic arts?
What are the influential images that accompanied the journalistic arts?
What are the viewpoints presented by the newspapers which is the research sample and those accompanying their press coverage?
The study sample consists of  all the issues of Al-Mada newspaper as a research sample  during the period of Daesh  or what is so called ISIS conquer, since the occupation of the Iraqi cities in June/ 9/ 2014 until the declaration of the liberation in September/ 9/ 2017.  It has been clear through the observation of all the issues of the newspaper during this period which amounts to (915) that there are (72) topics about the Yazidis, which the research topic. These topics diversified in their presentation with the diversity of journalistic arts which included (news reports, editorials, press column, essays, news, press investigation, interview or talk, caricature, photo).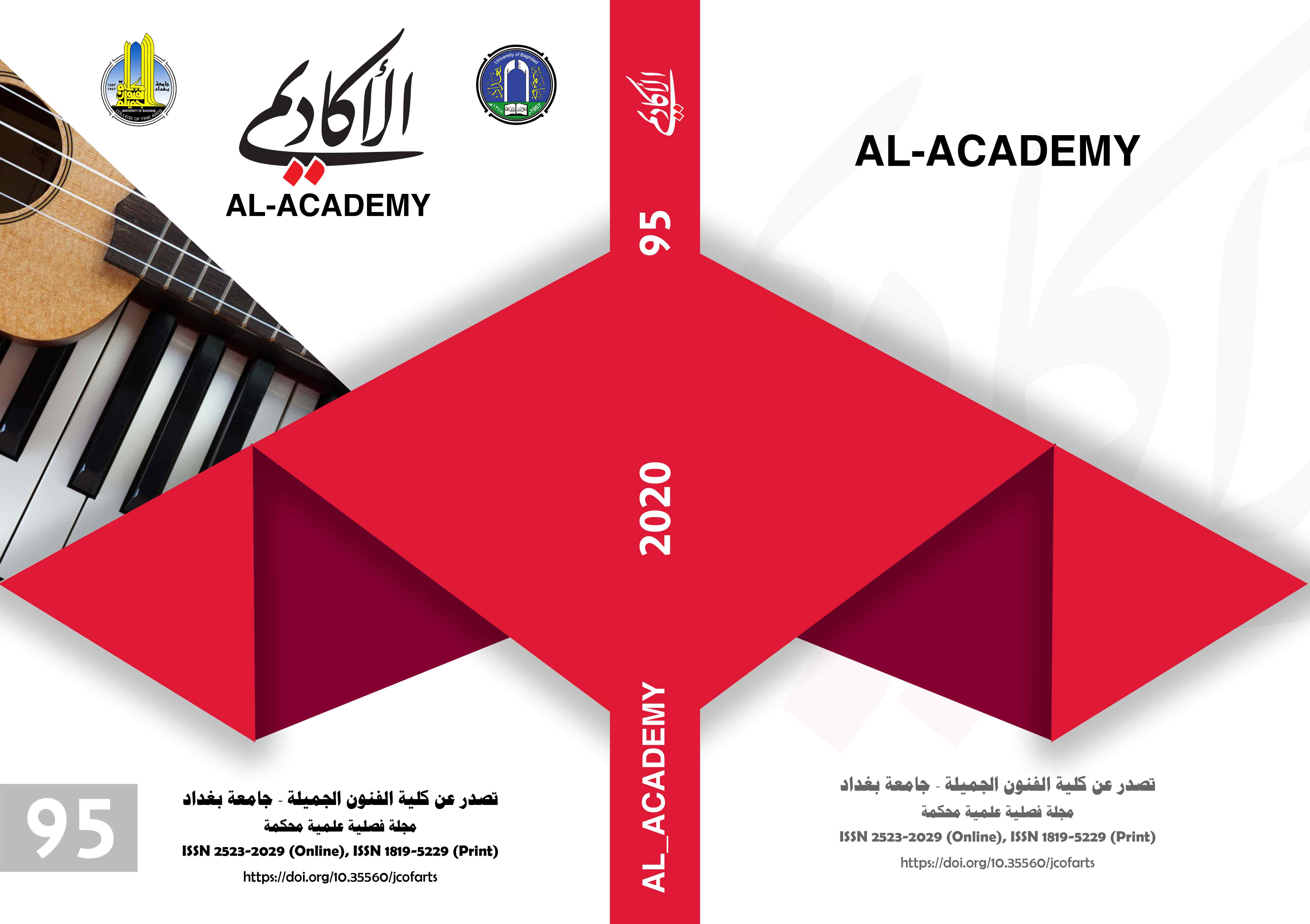 How to Cite
Hussein Al-Amili, G. (2020). Media Coverage of Yazidi Women in the Iraqi Press Analytical Study in Al-Mada Newspaper: غادة حسين العاملي. Al-Academy, (95), 311–330. https://doi.org/10.35560/jcofarts95/311-330