The importance of Kurdish songs and games in building the child's personality
كونا قادر محمد
Gona Qadir Mohammed

Sulaymaniyah University, College of Fine Arts
Keywords:
Children songs, Folklore, Folklore games, Folklore Kurdish games, Iraqi Kurdistan, Kurdistan, Iraq, Kurdish songs
Abstract
  The popular Kurdish songs and games for children are among the simplest types that can be close to the child's interest, because we estimate that this segment is limited by its meanings and goals charged with competition and the fall of its innate biological energies, in the early years of the stages of development and growth of human mental, psychological, and muscular skills, Passionate about knowing and discovering the general decree of life, and getting acquainted with the logical rulings that surround his new law, but instinctively it approaches everything that is simple in terms of understanding and palatability, as these games and songs are simple and easy in their melodic elements and elegance Conscious and kinetic are acceptable and proportionate to their tastes and moods in expressing inclinations and varying abilities among them, that this compatibility between the song, the game and the child is of great importance that changes the child's skill capabilities, and helps to bring happiness, joy, participation and love of differentiation Cooperation, uniqueness, and collective response to the importance of this topic. The researcher discussed the scientific methodology in formulating her study, as it included four chapters, which included the first chapter, the methodological framework of the research, represented by the problem, importance and purpose of the research. In the second chapter, the theoretical framework represented by the following topics: (The concept of songs and popular games, and the Kurdish heritage within the reality of songs and popular games for the child). The third chapter included research methodology and model analysis.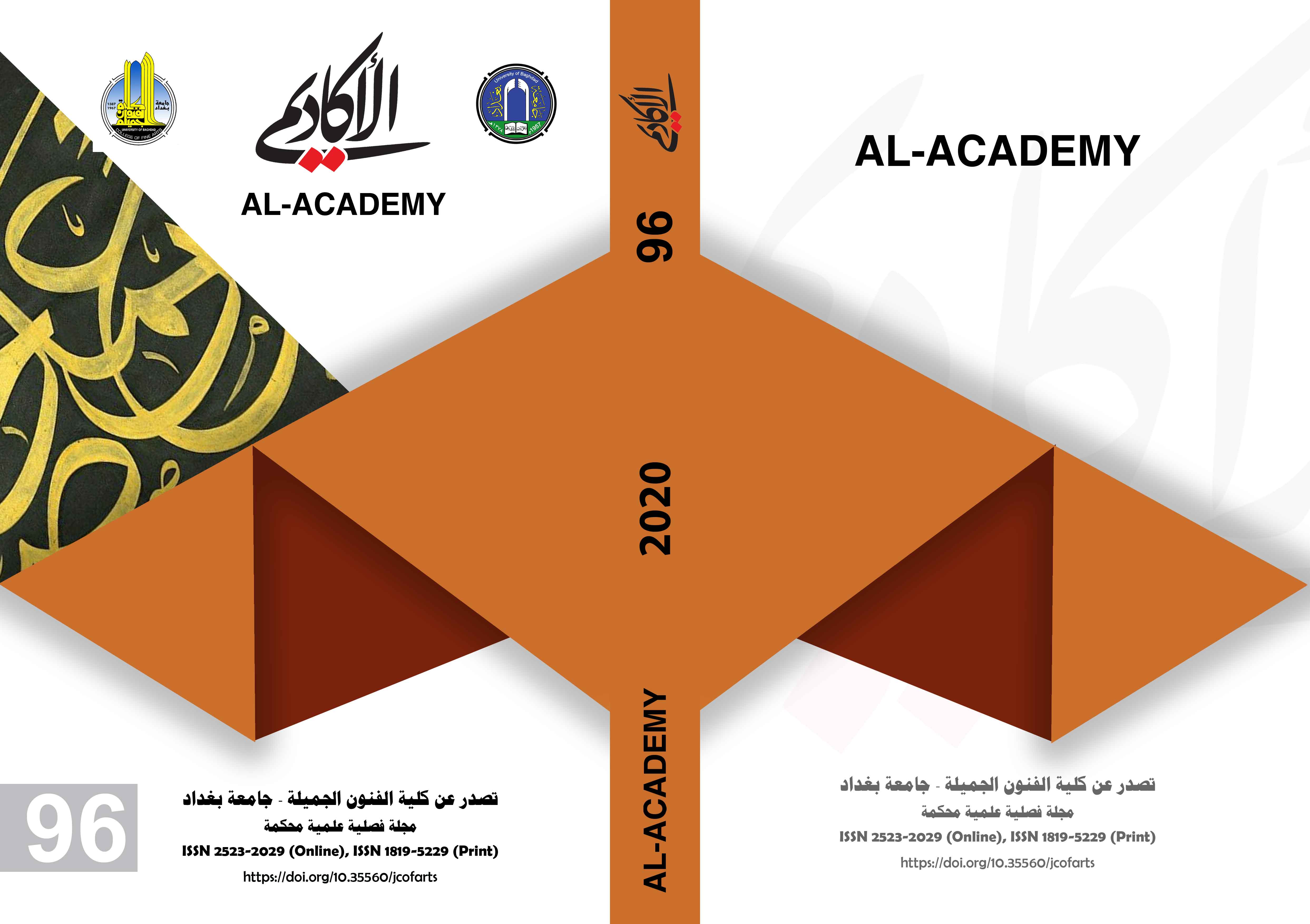 Date of receipt: 12/1/2020
Date of acceptance: 20/2/2020
Copyright (c) 2020 Al-academy Journal
This work is licensed under a Creative Commons Attribution 4.0 International License.