Psychological Disobedience and its Representations in the Graffiti Art
نجلاء خضير حسان -زهراء صائب أحمد
Keywords:
psychological disobedience, graffiti
Abstract
The current research addresses the psychological disobedience in general and disobedience in post-modernism arts in specific. The research problem is summarized by the following question: does disobedience have representations in the graffiti art? The research objective is to identify disobedience and its representations in the graffiti. The research limits are set and the terms used are identified. As for the theoretical framework, it consists of three sections: the first: the psychological disobedience, whereas the second: disobedience in post-modernism arts. The third section addresses graffiti art. Then come the research procedures followed by the results, conclusions, recommendations, and suggestions. The two researchers arrived at a set of results including:
Some formal systems derived their references from reality, where the artist depends on simulation depending on details similar to reality. Thus the references of the figures are derived from the culture of the society and the environment and from numerous styles and political and psychological concepts according the adopted style. This is evident in all the samples. This section also consists of a set of conclusions including: the social and political coups experienced by the artist had a motivation to retreat to oneself. It appears evidently in pursuing new mechanisms in drawing. This self- vision manifests itself due to several reasons the society has undergone.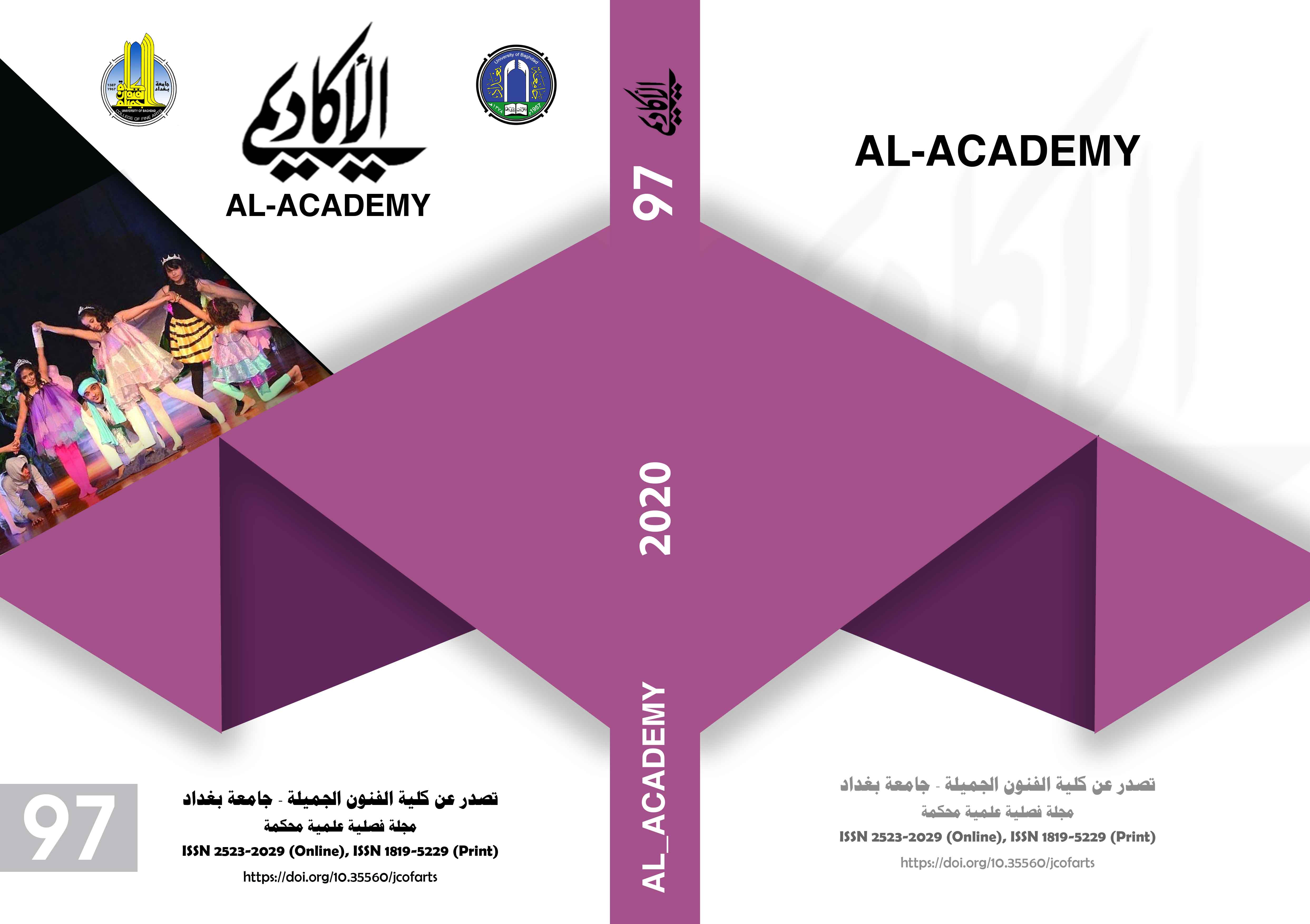 How to Cite
Khudair Hassan, N., & Saeb Ahmed, Z. (2020). Psychological Disobedience and its Representations in the Graffiti Art: نجلاء خضير حسان -زهراء صائب أحمد. Al-Academy, (97), 163–180. https://doi.org/10.35560/jcofarts97/163-180