Feminist Lament and its Representations in Contemporary Arab Theatrical Text " Al-Khansaa' Play- A Model"
نزار شبيب كريم-زينب نوري هاشم
Keywords:
feminist lament, representations, Arab theatre, Al-Khansaa
Abstract
  The research addresses the feminist lament and its representations in the contemporary Arab theatrical text as one of the purposes of the Arabic poetry and its images, samples, and reasons developed and its incentives multiplied through different time periods in which a dramatic image and representations have been manifested that harmonized with the art of theatre. In order to shed light on these representations, this study has come to look for the representations of lament phenomenon in the Arab theatre texts.
The study consists of an introduction in which the two researchers put forward the research problem, significance and objectives, and a theoretical framework which tackles a theoretical foundation for the research consisting of two sections: the feminist lament a historical view and the second section: lament in the theatre. The two researchers came up with a set of indicators adopted in the analysis of the research sample which was determined by (Al-Khansaa') play by the writer (Mohamed Saleh Ramadan) which agrees with the research objective. After the analysis, the researchers reached at a set of results among them: most of Al-Khansaa' lament is represented by mourning the dead and embodying them through images of sadness and grief.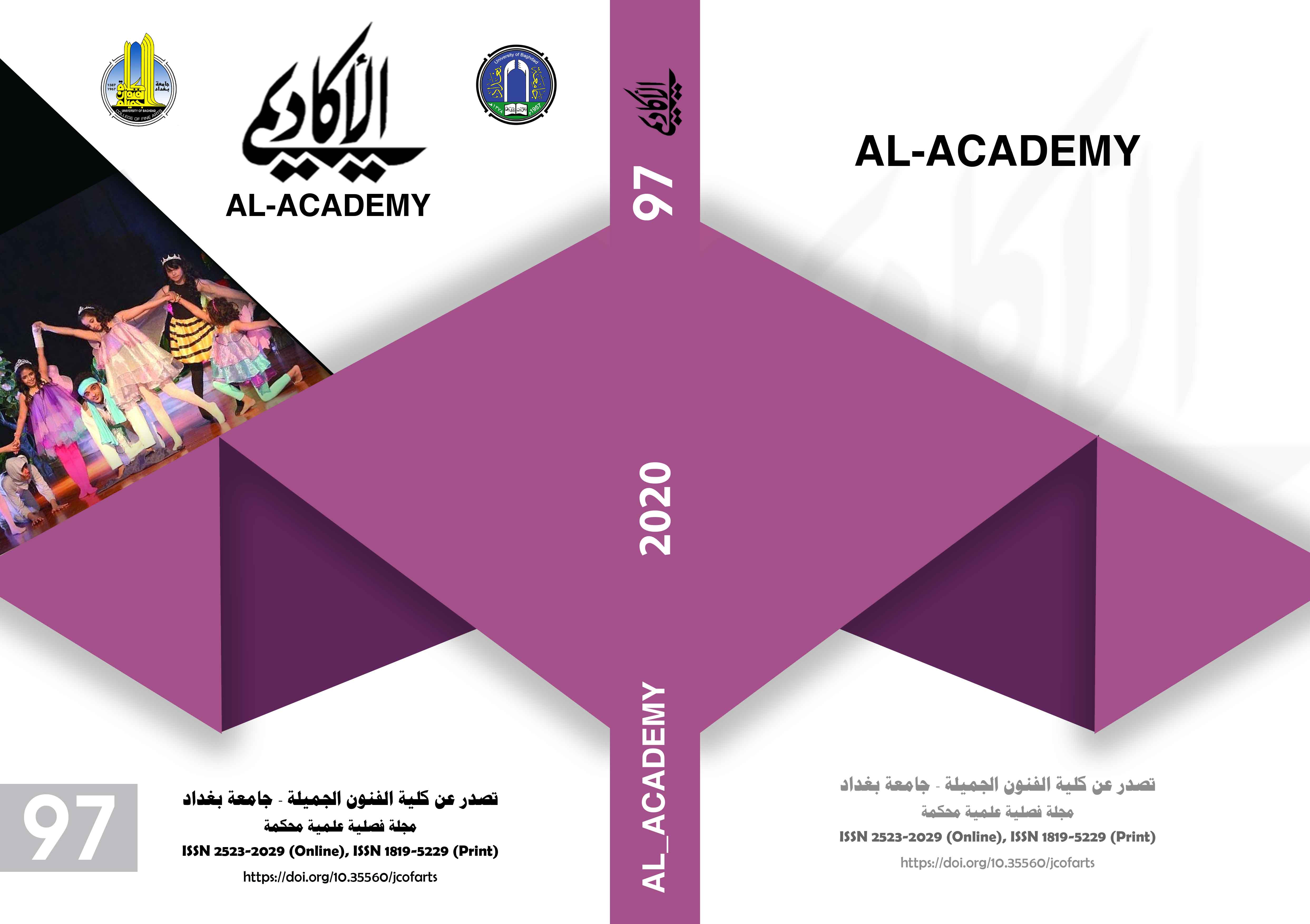 How to Cite
shabeeb kareem, nazar, & Noori Hashim, Z. (2020). Feminist Lament and its Representations in Contemporary Arab Theatrical Text " Al-Khansaa' Play- A Model": نزار شبيب كريم-زينب نوري هاشم. Al-Academy, (97), 59–76. https://doi.org/10.35560/jcofarts97/59-76