Formal Function of Guiding Sign in the design of Interior Spaces of Airports
أسـامـة غانـم نـوري -أحمـد ناجــي علــي
Keywords:
function, shape, sign, design, interior space, airports
Abstract
  The research addressed the formal functions resulting from the use of various guiding signs in the design of the interior spaces of airports in various pragmatic, expressive and psychological aspects. The aim is to identify the functions the guiding signs perform in facilitating and organizing the travelers' movement and satisfying the needs of the visitors and users of the unfamiliar places which they intend to visit, the nature of the services offered by these signs as one of the important parts within their general design. The research also identified the concept and types of signs as a means of visual communication and how to employ them in the design of the airports public spaces, and what are the criteria of their use and functions that they achieve as one of the elements of the space and the user's surrounding environment to satisfy the design purposes for which they were designed both functionally and aesthetically. The researcher arrived at a set of results the most important of which are as follows: The guiding signs do not achieve their design function unless they have formal elements that have comprehensible, easy, and clear expressions through which they can achieve intellectual and cognitive response by the recipient by a visual message in the form of a symbolic and expressive language in order to signify certain information conveyed by the forms, shapes, and colors intended to be recognized by the recipient in order to assist him in understanding the space and the process of facilitating his movement and various activities in the least possible time.
In order for the guiding sign to achieve its functional goals as a successful design product, there should be certain criteria put by the designer in the space that surrounds the sign, for instance, choosing the suitable location, the nature of the lights used, and the processed raw material, in addition to the suitability of the design and its various elements which constitute the only way in order for the guiding signs to achieve their functions in three aspects, i.e. utilization, symbolic expression and the desired sensory and aesthetic aspects.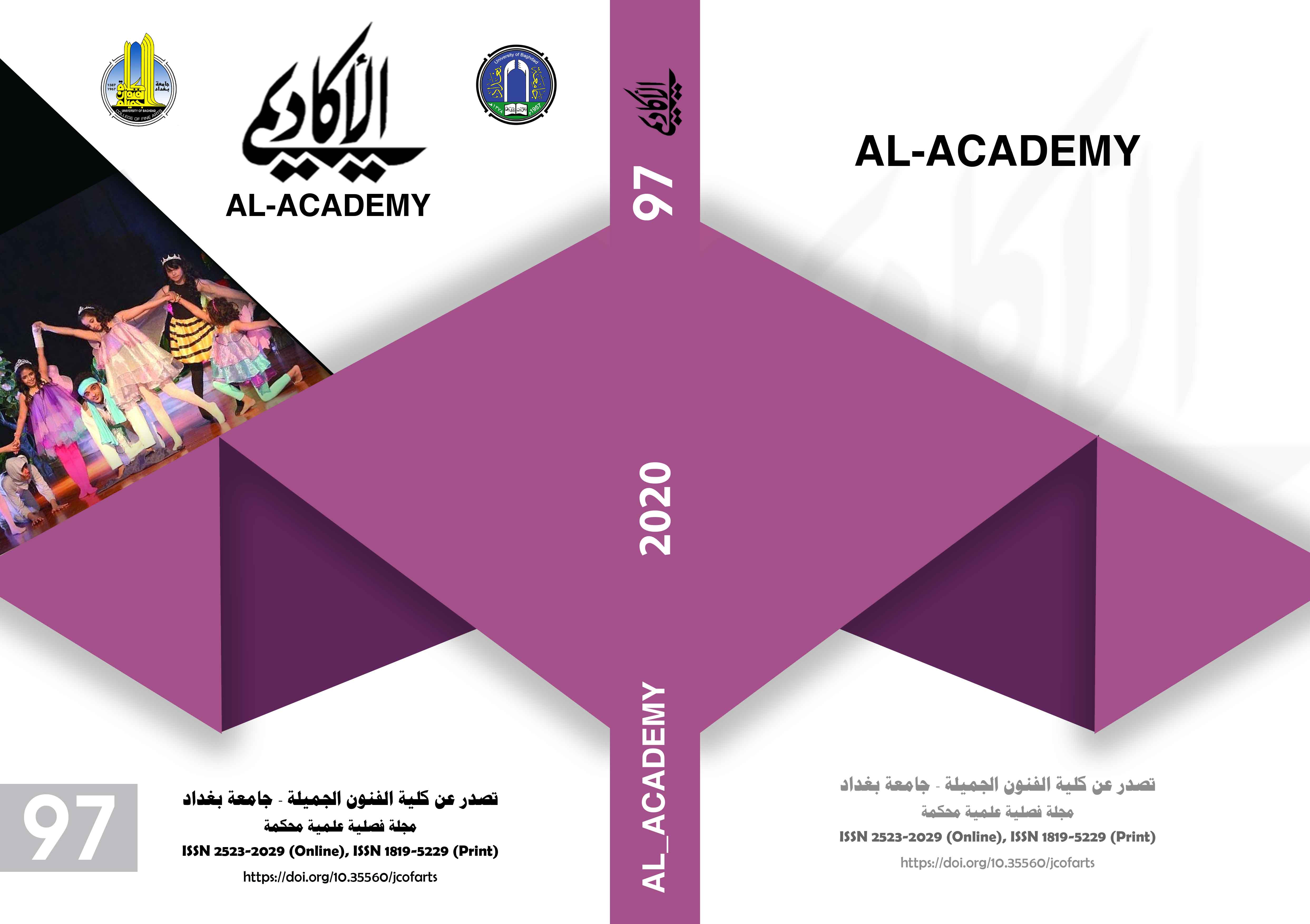 How to Cite
Ghanem Noori, O., & Nagy Ali, A. (2020). Formal Function of Guiding Sign in the design of Interior Spaces of Airports: أسـامـة غانـم نـوري -أحمـد ناجــي علــي. Al-Academy, (97), 391–408. https://doi.org/10.35560/jcofarts97/391-408