Theatrical Play Strategy in Enabling and Constructing the Child's Character
سافرة ناجي جاسم
Keywords:
strategy, theatrical playing, child's theatre
Abstract
  Since the human being knew simulation as an expressive style of expressing himself which developed into dramatic arts that have their aesthetic uniqueness involving their own constructive techniques, the art of the theatre had a pioneering role in the development of the human awareness of himself. That's why it was and still is in all its aesthetic manifestations a free space for the self –disclosure thus man has been simulated as he is the main theme of the existence and its main wealth. Thus the interest in the child's theatre began, because this theatrical pattern has its effectiveness in the construction of the human self and enabling it to be a productive source for a life that accommodates and elevates the human action to suit his needs. Since playing functionally and intellectually is an effective actor in the constitution of the human knowledge, that the child from his starting points (physically and mentally) practices with full freedom simulation of life models with which he interacts, and from its cultural spaces he develops his awareness and knowledge, playing has been one of the basics of the dramatic workings, especially in the child's theatre, being a containing and attractive medium for him. From this importance, the research raises this question " what is thee dialectic relationship between the playing and the theatre in enabling and building the child's character?" From this question, the title of the research has come to being in "theatrical play strategy in enabling the child's character".
Monitoring this relationship would be through the following dimensions: playing- the concept and the techniques, playing strategy…. Enabling the self, playing in the child' theatre, previous studies and indicators. The research ends with the practical procedures, the results and the sources.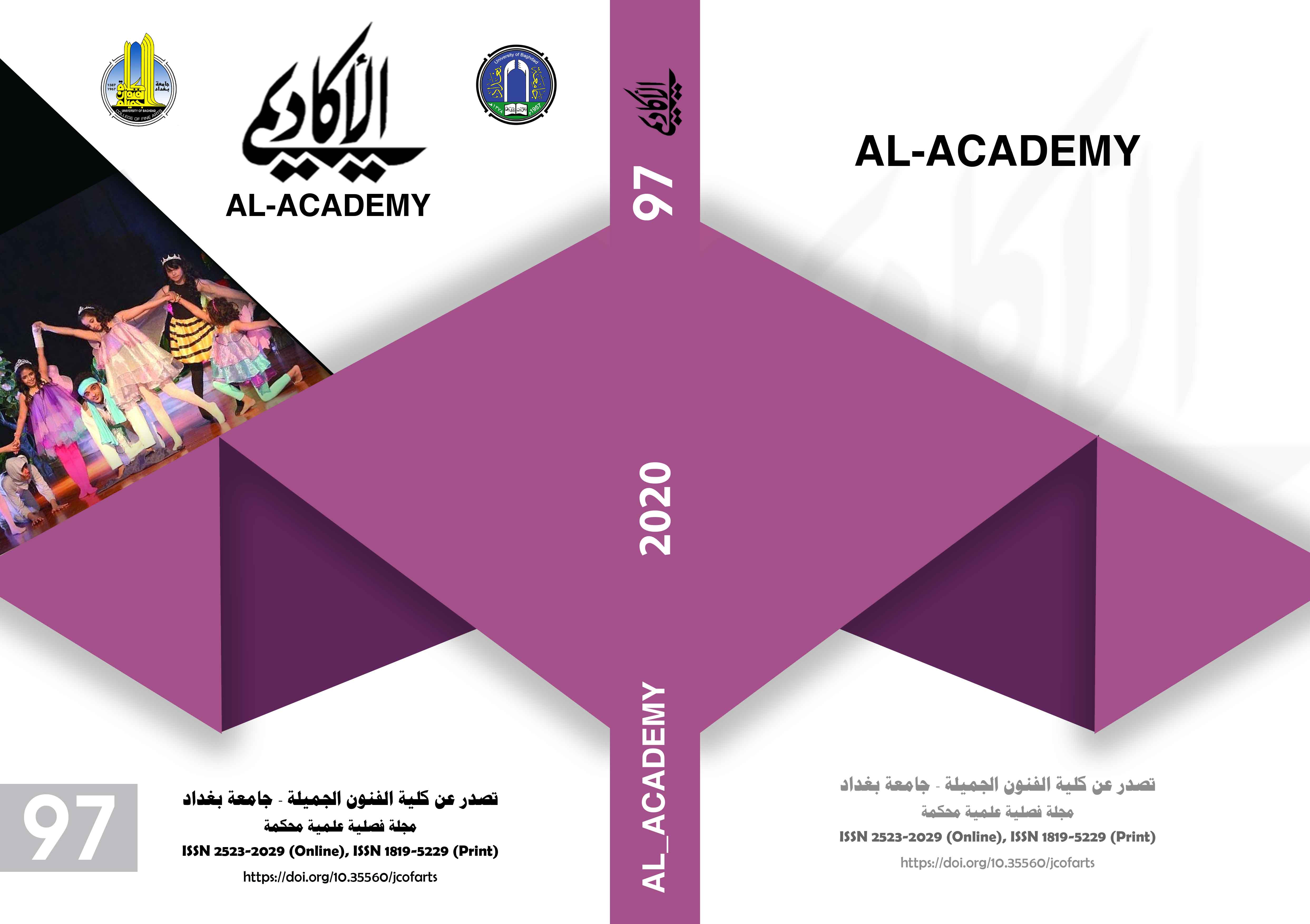 How to Cite
Naji Jassim, S. (2020). Theatrical Play Strategy in Enabling and Constructing the Child's Character: سافرة ناجي جاسم. Al-Academy, (97), 129–142. https://doi.org/10.35560/jcofarts97/129-142