Sound Structure and Attraction Effectiveness in Graphic Design Field
منير جباري علي
Keywords:
sound, significance, picture
Abstract
      What concerns the research is employing the modern technology  in a compatible way, because it has multiplied  with the visual  working functions and has grown  in a special way with the development of the digital graphic design field  which represents a crystallization  product according  to  investigation and experimentation mechanism within the field of the scientific research  in the design field and development of the skills of the first designing worker, who always seeks to find working and functional structures in order to produce a design  with a clear meaning by utilizing the technological  abilities including the acoustic technologies and their effect on the recipient due to the development of the design type functionally and aesthetically,  which enhances confidence  in his achievement to produce different useful design formats. Those interested in this field circulated some of the achievements for the purpose of studying the dimensions of the works that have been presented in order to get benefit from them, consequently paved the way to see products done for the sake of building conceptual formats based on the idea and its industry in the specialty in order to develop the designer's intellectual skills. According to that, the researcher organized his research into four chapter as follows:
The first chapter includes the study problem through knowing:
What are the levels of the sound effect as a structure in the digital graphic design?
The second chapter consists of the theoretical framework, and contains two section:
The sound is an attraction enhancing element in the graphic design.
The significance of the sound effect in the picture.
 Then the research procedures and the analysis are included in the third chapter. The fourth chapter includes the results and conclusions.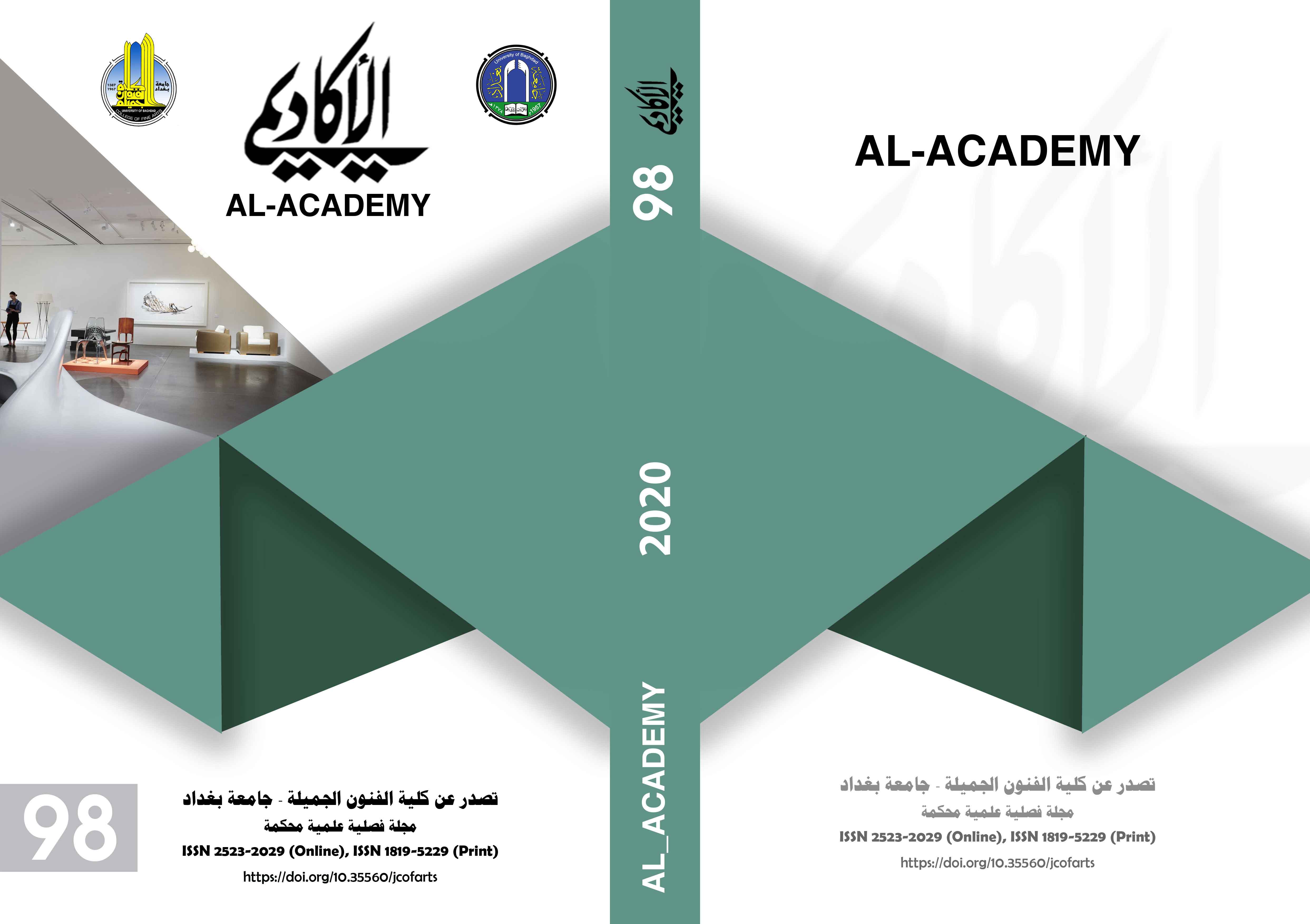 How to Cite
jibary Ali, M. (2020). Sound Structure and Attraction Effectiveness in Graphic Design Field: منير جباري علي. Al-Academy, (98), 343–356. https://doi.org/10.35560/jcofarts98/343-356