Production Scenes in Television Series
عبد الكريم حسين عباس السوداني
Keywords:
scenes, production, TV series
Abstract
Due to the increase in the number of the satellite channels which resulted from the satellite broadcasting, the demand for the television drama production has increased dramatically, and there has been a significant competitive market, which encouraged the producers to adopt many carrots among them the inclusion of TV series large scenes whose main purpose is to show the volume of the production in the series, let alone achieving the dramatic function. The researcher called this type of scenes (the productive scenes), a name which has not been used before. The researcher studied these scenes and determined his research subject under the title (the production scenes in the TV series) where the research problem has been determined through the following question: how does the director deal with the production scenes that are basically built on artistic and dramatic theme and other productive and commercial ones? The research objectives have been limited to revealing the concept of the production scene, its filming locations, the sizes of snapshots, and the camera movements and angles used. The research is limited to the Iraqi and Arab TV series.
The researcher, in the theoretical framework, dedicated two sections: the first is the general concept of the production scene, and the second section is the sizes of the snapshot, filming angles and camera movements in the production scene.
The researcher, in the methodological framework, chose the descriptive approach, because it relies on the quantitative and qualitative analysis. The research samples have been intentionally determined and they consisted of six Arab artistic works among them one Iraqi work. The research, after the analysis of the samples, concluded with the results, conclusions and resources.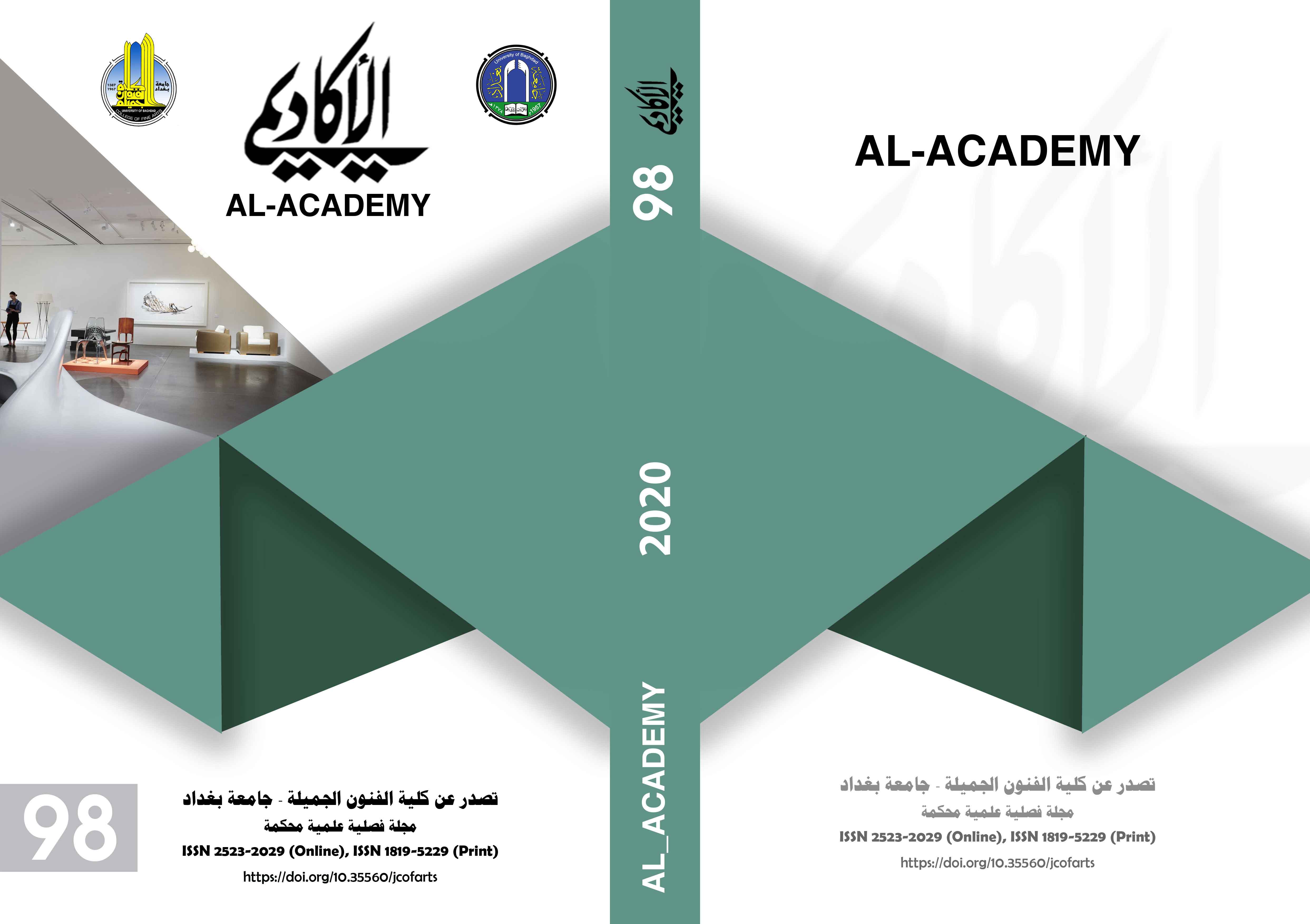 How to Cite
Al-Sudani, A.-K. (2020). Production Scenes in Television Series: عبد الكريم حسين عباس السوداني. Al-Academy, (98), 131–148. https://doi.org/10.35560/jcofarts98/131-148