Study of the participation of Saudi women in official visual arts exhibitions "Contemporary Saudi Art Exhibition as an Example"
حنان بنت سعود الهزاع
Keywords:
Visual Arts, Saudi Art, Saudi Women, Modern Art.
Abstract
This research studies the Saudi women participation in the visual arts, presents descriptive and analytical overview on their artworks and assess development through their participation in the said exhibition, frequency of participation, and aims to understand the most important stages and changes of the subjects addressed, artistic styles and the factors affecting these results in view of female artist's attitude pertaining to several aspects such as administrative organization, judging committees etc.
Interviews were held with a sample of female artists, 17 artists from different regions and generations out of 182 participants and reviewed relevant exhibition literature during the period 1979-2018. The research problem is to identify the development stages of women participation and the influencing factors.
The research concluded to findings and recommendations that enhance women's future effective participation in similar exhibitions and also enhances their effective cultural role within the framework of the Kingdom's Vision 2030.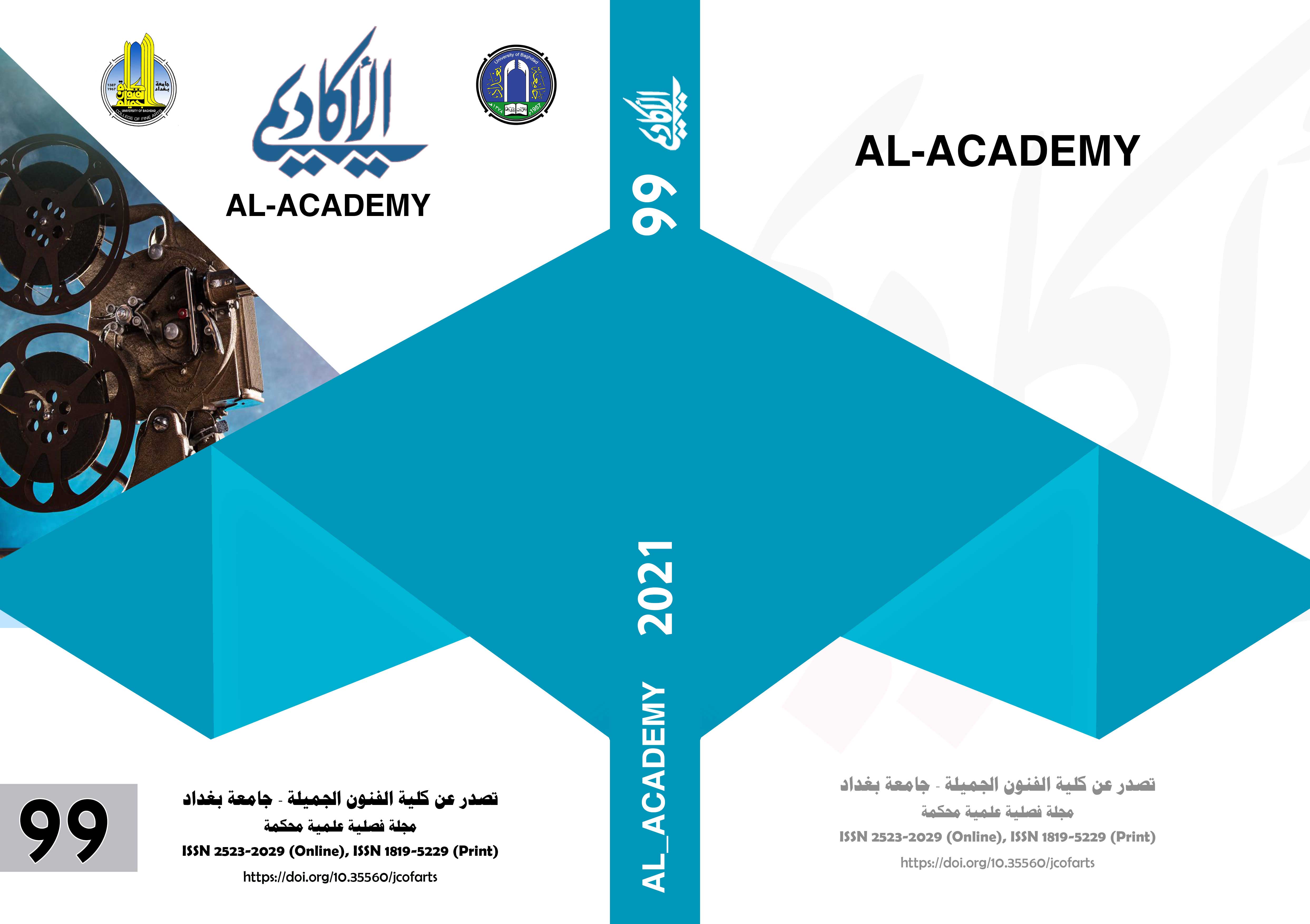 How to Cite
Saud Al-Hazza, H. (2021). Study of the participation of Saudi women in official visual arts exhibitions "Contemporary Saudi Art Exhibition as an Example": حنان بنت سعود الهزاع. Al-Academy, (99), 311–328. https://doi.org/10.35560/jcofarts99/311-328