Aesthetic Levels in Shape Variables in Spectacular Films the Indian Film (Main Tera Hero) a Model
غسان محسن حمد
Ghassan Mohsen Hamad

College of Fine Arts. University of Baghdad
Abstract
The spectacular film is a type of feature films which has specific elements that contribute in increasing the aesthetics of the shape in its structure. The researcher started studying this type of films by researching the spectacular film concept, the history of its development, who are its most important stars and then tackling the Indian cinema represented by Bollywood, which is considered a school for this type of film. The researcher addressed the most important influential elements that entre in its production as well as studying these elements that contribute to building the shape including the configuration, movements of cameras, lenses, the lighting, colors, costumes etc. and what influence they have in forming a special aesthetic color for the spectacular film.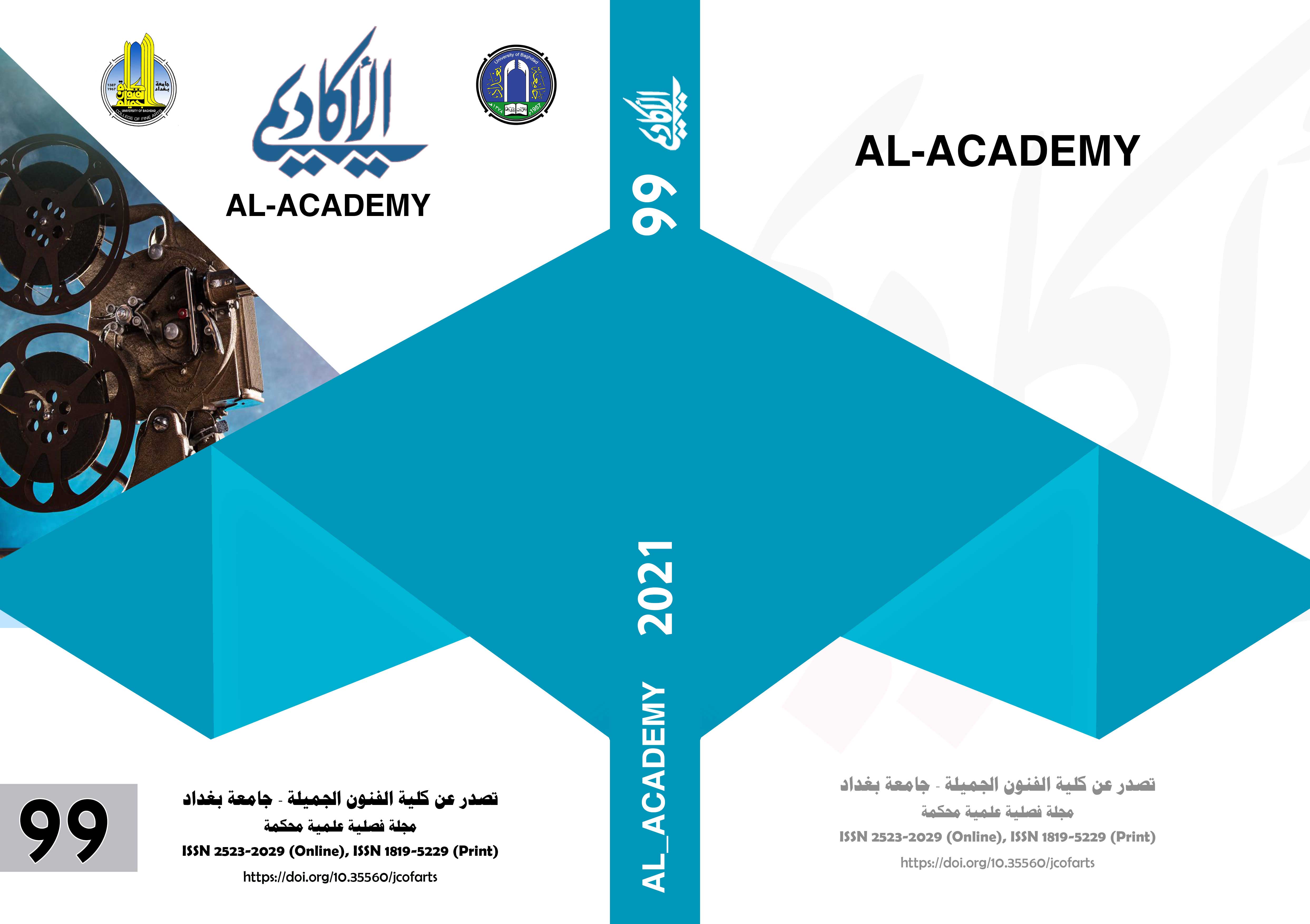 Copyright (c) 2021 Al-Academy Journal
This work is licensed under a Creative Commons Attribution 4.0 International License.