Sustainability by recycling palm waste in designing women's belts
وفاء حسن شافعي -مرام زيد الحربي
Shafee, Wafa Hassan

Associate Professor of Garment and Textile, Princess Princess Nourah Bint Abdulrahman University - College of Design and Art

Al-Harbi, Marram Zaid

BA in Fashion and Textile Design Princess Nourah Bint Abdulrahman University - College of Design and Art
Keywords:
Sustainability, Palm waste, Fashion accessories, Belts
Abstract
This research contributes to environmental sustainability by recycling natural waste resources in making clothing products. The research aims to employ palm trees waste in designing belts suitable for contemporary women's fashion trends. Both descriptive and applied research approaches were used. Therefore, a collection of belts was designed and implemented. Then, a questionnaire was used to assess the extent to which the implemented belts achieved in sustainability standards using Likert scale. The sample size was 60 women. The data were analyzed using the SPSS program to calculate the arithmetic mean and standard deviation. One of the significant results of the research is the high average scores of the criteria for achieving sustainability recycling palm waste in the production of belts that can be used with various contemporary fashions. This result indicates the possibility of using palm tree waste in producing clothing accessories which would be more sustainable in than using traditional disposing methods. This research recommends conducting more specialized studies to use the palm trees waste in clothing and textile.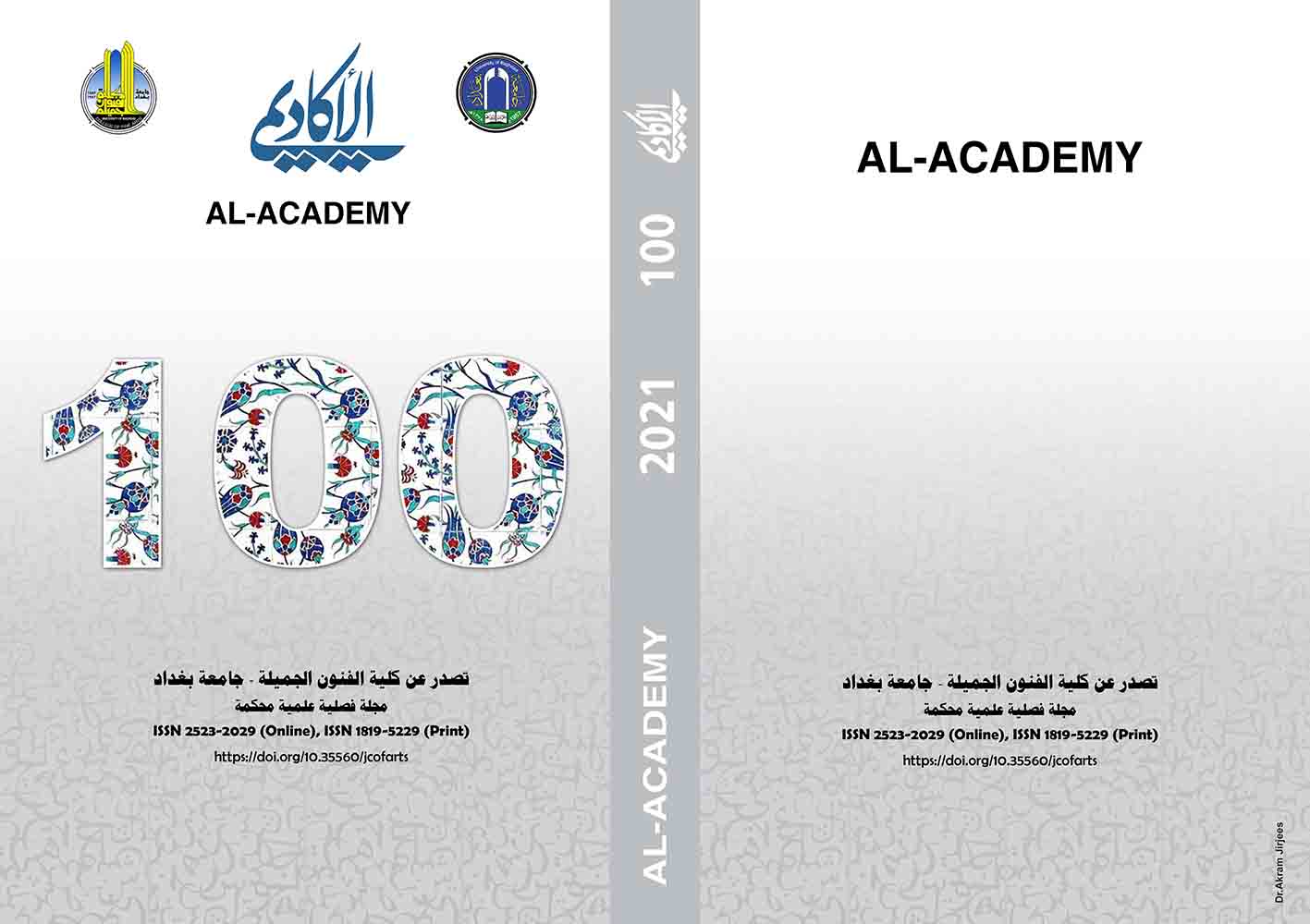 Copyright (c) 2021 Al-Academy Journal
This work is licensed under a Creative Commons Attribution 4.0 International License.