The aesthetics of the imagined in Saad Shaker ceramics
صبا علي حسن
Saba Ali Hassan

Babil Education Directorate
Keywords:
the visualizer, the mental output, the imagination, Saad Shaker
Abstract
The study of the current study (to the concept of the aesthetics of the imagined in Iraqi ceramics (Saad Shaker) as a model for the study, as it represents one of the most important plastic arts that was characterized by renewal and modernity and its possession of many creative potentials. And by glazing, and the use of color oxides or by the creative act of borrowing the cultural heritage to turn it into a vocal piece of art for creation and innovation.
The researcher (Saad Shaker), being one of the first potters, his ceramics had a lot of development and semantic transmission, studying and decoding codes written in ceramic works. The current study included the theoretical framework in the first research (the philosophical beauty) and the second study (as for the imagined its basics and its philosophical concept). The third study dealt with (the imagined, the creativity and the aesthetic of the ceramic work), the indicators that the theoretical framework emerges from, the methodological framework that contained the research problem and its importance. Its limits and objectives.
The third who helped achieve the search results that were searched, the search tool, and the research method (then the researcher analyzed one of the samples) was lost from the potter Saad Shaker to arrive at the research results that resulted from:
1-The ceramic business of the artist Saad Shaker with technical treatments in terms of the color visualizer and the creation of texture and color diversity achieved formal relationships complementing the content and our bond with each other.
2-The artist Saad Shakra attempted the subjective and civilizational theme in a contemporary modernist formulation that is inseparable from the artist's fertile imagination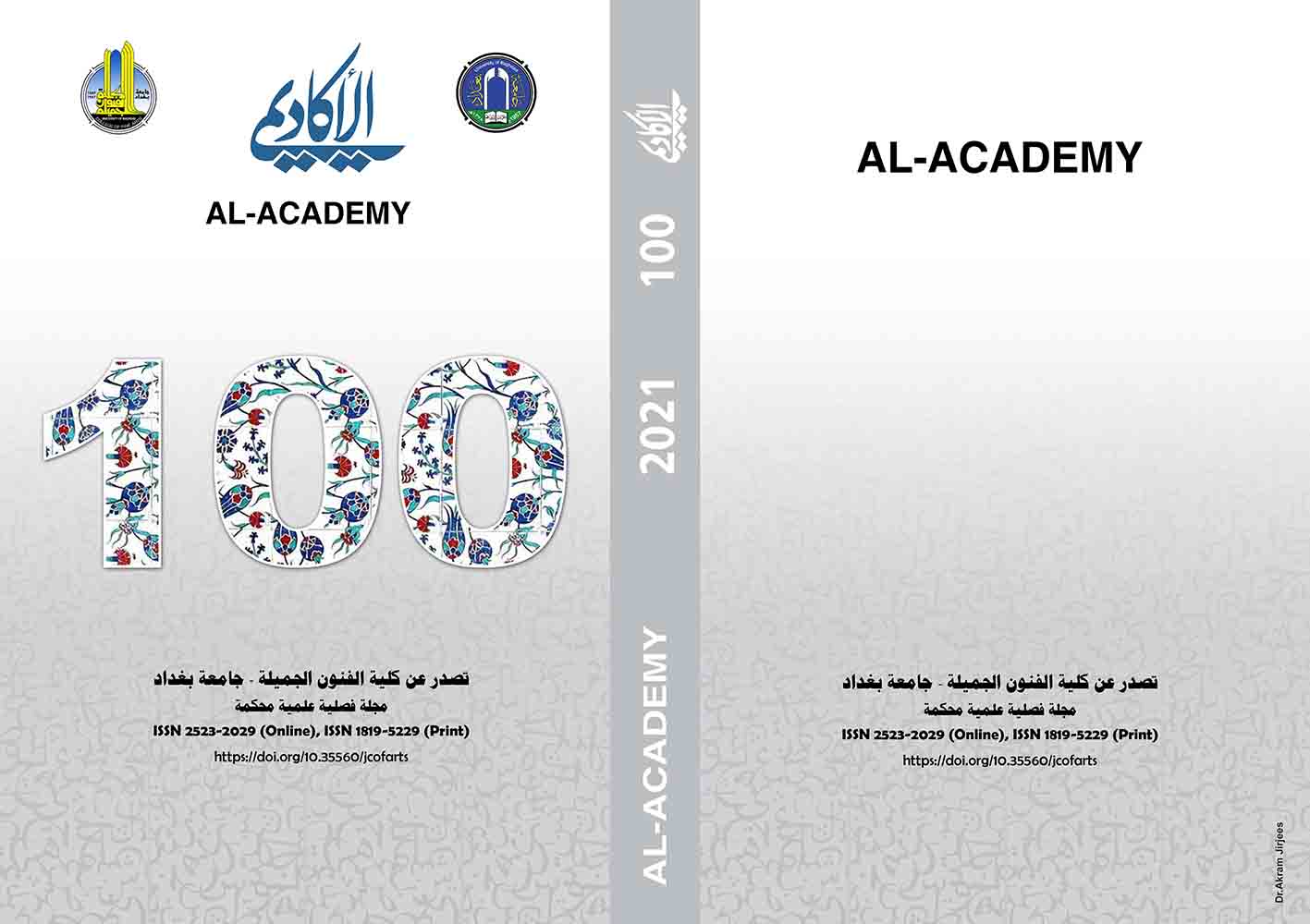 Copyright (c) 2021 Al-Academy Journal
This work is licensed under a Creative Commons Attribution 4.0 International License.