Shorthand the representative performance in the theatrical festival performances of the education teams for teachers in primary schools , in secondary schools and artistic supervisors 2019 AD
خضر عبد خضير
Keywords:
Shorthand, Representative Performance.
Abstract
Arts acts to reduce and exclude everything that is not necessary in the delivery of meaning, especially representative performance, which is based on the intensification of the physical and vocal actions, and in drawing the dimensions of the character. And because that, the artistic staff, among others in the ministry of education, are considered the cornerstone, in the development of theatrical activities in schools, this research came to find out the extent to which teachers in primary schools, in secondary schools and artistic supervisors rely on shorthand mechanisms in the representative performance.
The current research relied on the descriptive approach, in analyzing his sample, which was deliberately chosen, Among the most important results that have been reached is that the sample individuals have proved their ability to achieve an effective presence on stage, through depending on their external physical bodies only, and among the most important conclusions, their enjoyment of a culture artistic, and sufficient theatrical experiences, to keep pace with the developments of contemporary theater.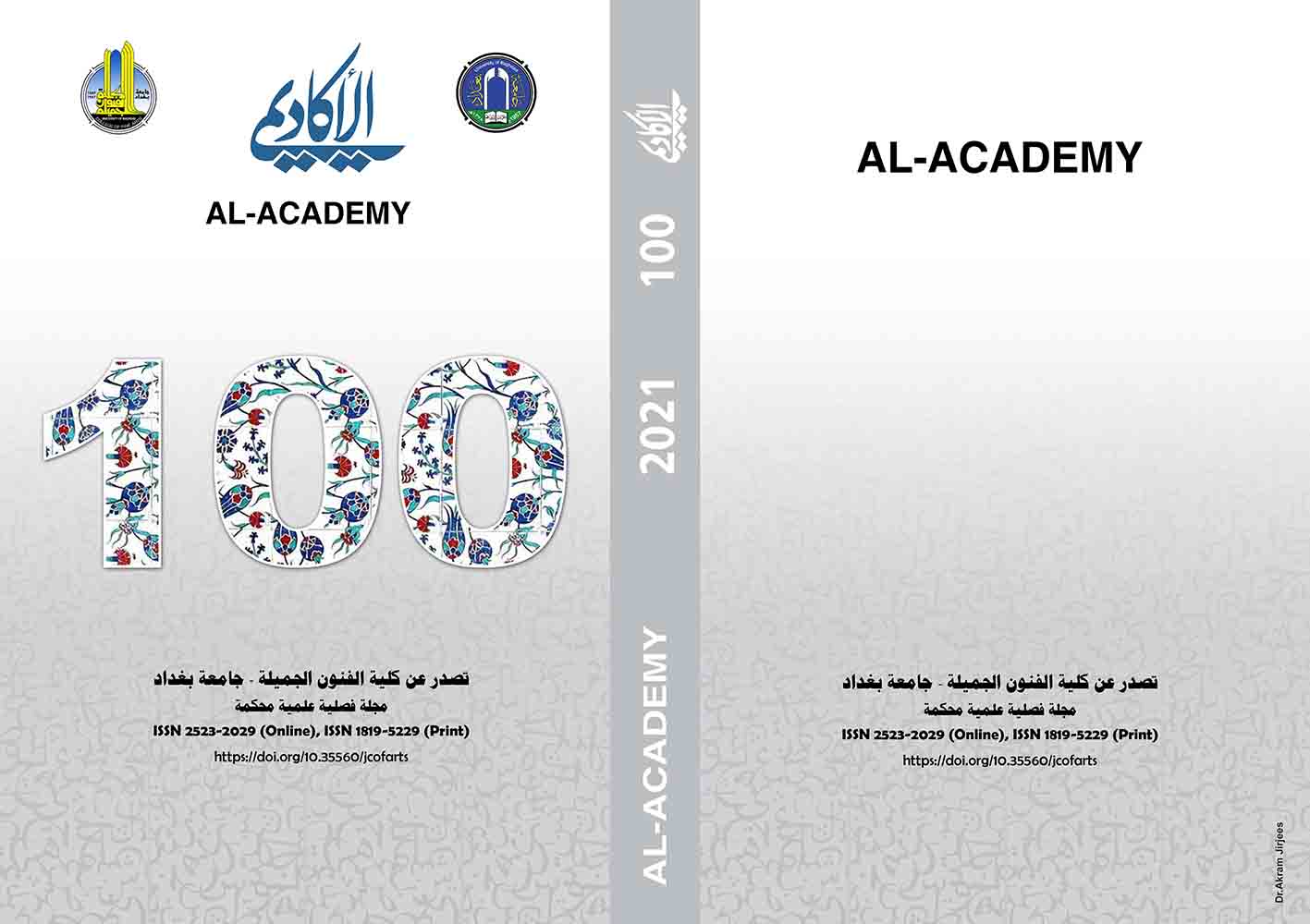 How to Cite
Abed Khudhair, K. (2021). Shorthand the representative performance in the theatrical festival performances of the education teams for teachers in primary schools , in secondary schools and artistic supervisors 2019 AD: خضر عبد خضير. Al-Academy, (100), 261–276. https://doi.org/10.35560/jcofarts100/261-276