Representations of the place in the drawings of Nuri al-Rawi
زينب سعد عزالدين-محمد جلوب جبر
Keywords:
representations, place
Abstract
The place and environment in which the artist lives is considered one of the influences and drivers active in him, thus determining his style and artistic direction later, and in our research we have dealt with the effect of place and environment in the drawings of Nuri al-Rawi and the extent of their reflection on the general, so the research came within two frameworks: The first is the methodological framework that represents We have the problem of the research, its importance, its goal and the limits of research in it in addition to defining terms. As for the theoretical framework, the study dealt with two topics, the first of which included the topic (Nuri the narrator, the environment and the place) dealing with the role and effect of the place in his work, and the second topic dealt with it (Nuri the narrator, vision and style) ) To see the artistic artist and the style he used in his paintings, as well as the research procedures that included the research community, his sample, his tool, and his approach, then followed by an analysis of those samples and the results and conclusions reached:
1. The artist, Nuri Al-Rawi, was rich in art. Despite the repetition of the same scenes, he presented them in a different and new way.
2. His use of more than one perspective within the work helped to record more than one shot at a time.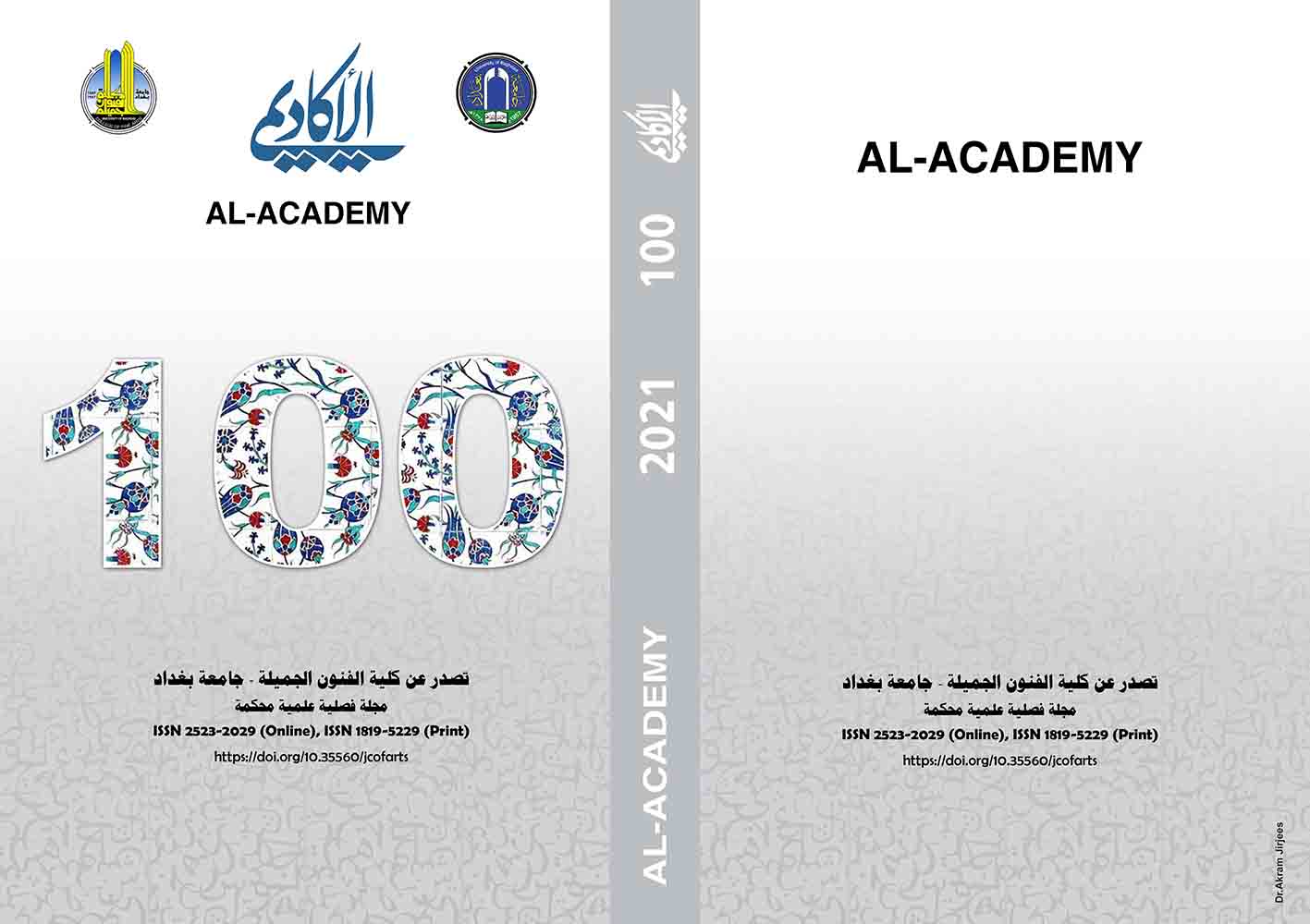 How to Cite
Saad Ezzeddine, Z., & Globe Jabr, M. (2021). Representations of the place in the drawings of Nuri al-Rawi: زينب سعد عزالدين-محمد جلوب جبر. Al-Academy, (100), 603–618. https://doi.org/10.35560/jcofarts100/603-618