Political Discourse in the Drawings of Faisal Laibi (Analytical Study)
حيدر غضبان عبيد عليوي - سلام ادور يعقوب اللوس
Keywords:
Political discourse - Faisal Laibi
Abstract
The research aimed to study the political discourse in the drawings of Faisal Laibi, where it shed light on the discourse in the plastic field - concepts and applications, as well as the representations of discourse in the modern and contemporary plastic field, and to study the experience of Faisal Laibi and the uniqueness of his style in artistic performance. The site has collected more than (210 works) whose sources varied between the artist's website himself on the social network, the Internet, and the published paper publications. The researcher conducted an analysis of some of the drawings to achieve the research objectives. Among the most important results he reached:
1. The political discourse of Faisal Laibi is to direct these changes to achieve a new social reality in which principles, values and concepts are embodied, collectively known as political discourse and its ideology.
2. Political transformations in society led to changes in the concepts of the social structure, and this was reflected in the ideological understanding in the artist's political discourse in his artistic productions.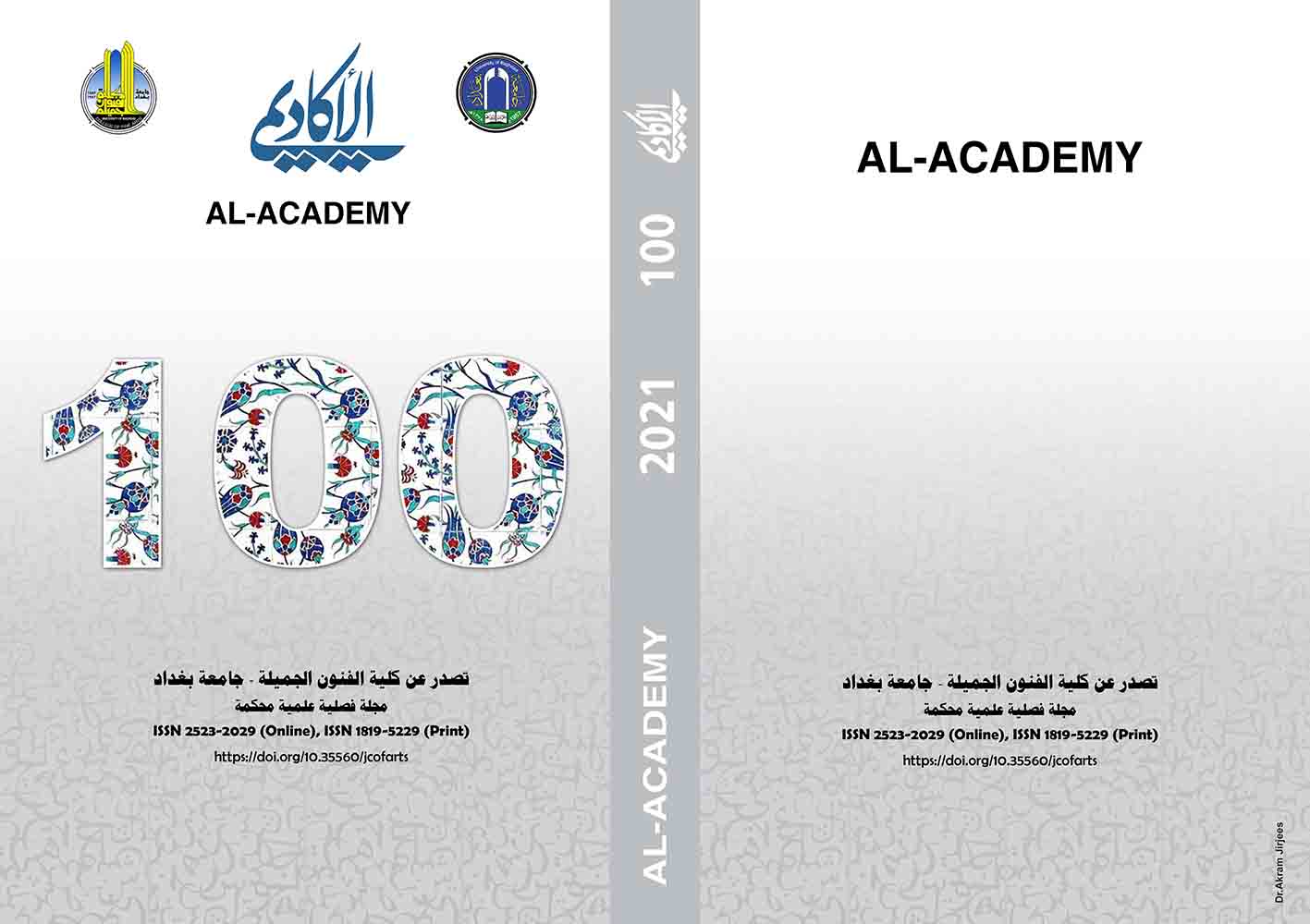 How to Cite
khatban obeid Al- mamoori, haydar, & Idwer Yaqoob Al-Loos, S. (2021). Political Discourse in the Drawings of Faisal Laibi (Analytical Study): حيدر غضبان عبيد عليوي - سلام ادور يعقوب اللوس. Al-Academy, (100), 533–548. https://doi.org/10.35560/jcofarts100/533-548