The artistic and performing methods of the sass dance in Baghdad "An Analytical Study"
أمير علي رضا
Keywords:
methods, performance, dance, sass
Abstract
The research study includes shedding light on the sas dance in Iraq, as it is one of the popular legacies that are rich in the Mesopotamian civilization and because of the different practices it has in the different occasions on which these dances are held. Which is one of the kinetic arts widespread among the classes of Iraqi society. The researcher explained its features and artistic content that characterizes Iraqi music. The (methodological framework) reviewed the justification, importance and purpose of the research, and the limits of the research that included the (National Troupe of Folk Art) as a human limit to discover the artistic methods of the Sas dance and then define the terms of the search. The "theoretical framework" contained three topics as follows: the first (dance rituals in the Mesopotamian civilization), the second topic (types of dance in Iraq), and finally (the sas dance in the city of Baghdad). The (research procedures) in which the descriptive and analytical approach was adopted, (The research community) included (8) eight samples of the sas dance, and one sample was chosen within this community and then (the research tool and the analytical standard), then came (the musical analysis) for the specific sample and the results of the analysis, in which conclusions were reached based on the desired goal this search. Then, at the end of the research, came a list of sources and an abstract in English.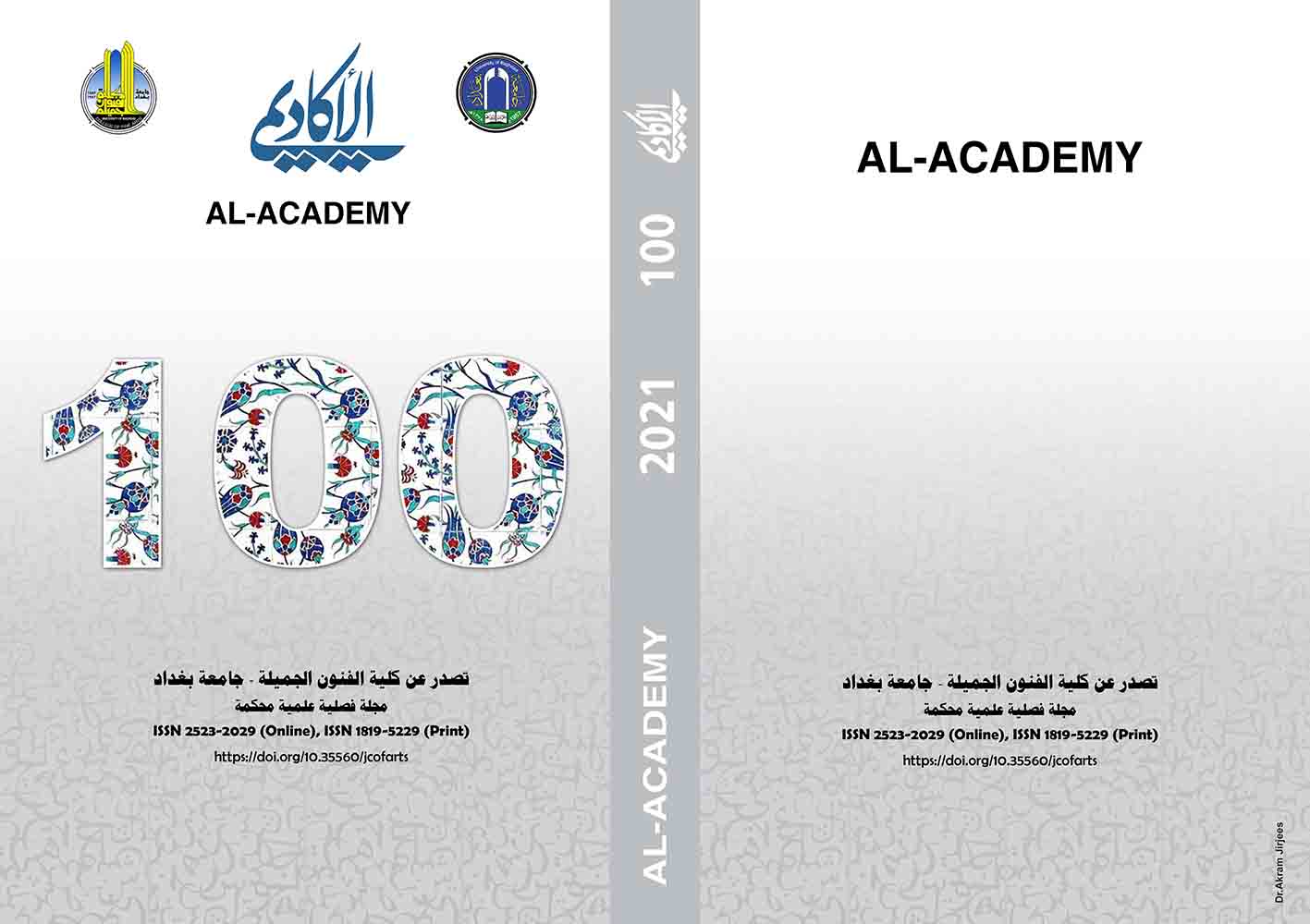 How to Cite
Ali Redha, A. (2021). The artistic and performing methods of the sass dance in Baghdad "An Analytical Study": أمير علي رضا. Al-Academy, (100), 461–470. https://doi.org/10.35560/jcofarts100/461-470