Style between alienation and westernization in contemporary painting
سلامة محمود عبد - صاحب جاسم حسن
Salama Mahmoud Abd

Department of Sports and School Activities / Education of Baghdad Al-Karkh

Sahib Jasim Hassan

College of Fine Arts. University of Baghdad
Keywords:
Westernization, style, Alienation
Abstract
The problematic of the current research marked (style between alienation and westernization in contemporary painting) is demonstrated by the fact that the stylistic forms in art are full of the influx of subjective and emotional impressions, as well as administrative and borrowing techniques, as well as their contextual meaning, whether cultural, social and political, which gives them an alien dimension at one time or another. The aim of the research is: Define the style between alienation and alienwesternization in contemporary painting. The research included six axes dealing with the first axis: an introduction to the concept of alienation, and the second axis dealing with the style in romanticism. The third dealt with: the method in impressionism. The fourth dealt with: the style in expressionism. As for the fifth axis, it dealt with: style in surrealism. The sixth: It dealt with the style between alienation and westernization in contemporary painting. According to these axes, and in order to achieve the objective of the research, a number of results were reached,
including:
1- Non-objective and unexpected approaches in methods of demonstration techniques have a newer kind of westernization in style towards unexpected contexts by means of the element of surprise through the use of various materials as well as performance. 2-The style of alienation is evident in the scenes that raise awareness of aesthetic and artistic values, and despite their romantic character - which carries in its multiplication emotional charges - it is captive to the exaggeration of the expression of beauty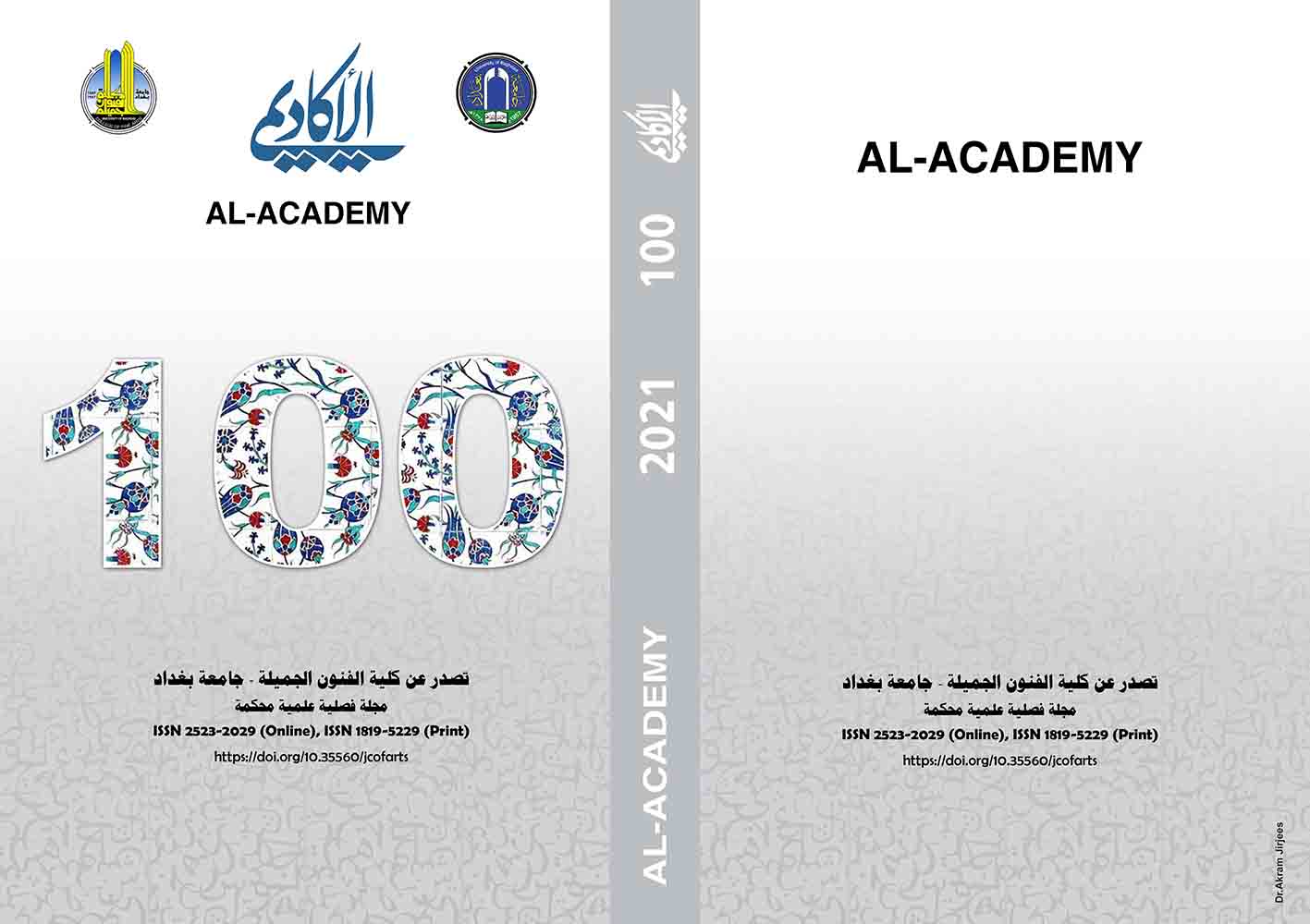 Copyright (c) 2021 Al-Academy Journal
This work is licensed under a Creative Commons Attribution 4.0 International License.