Applying the substance-field model mechanism to problem solving in industrial product design
محمد علي حسين القيسي
Keywords:
substance-field, shovel, Theory (TRIZ)
Abstract
  Problem solving methods and mechanisms contribute to facilitating human life by providing tools to solve simple and complex daily problems. These mechanisms have been essential tools for professional designers and design students in solving design problems.
This research dealt with one of those mechanisms, which is the (the substance-field model model), as it has been mentioning that this mechanism is characterized by the difficulty of its application, which formed the main research problem. In home gardens (the sub-problem of research), an analysis of this problem was applied and then a solution was found to address it. The researcher used the 3dsmax program to implement the proposed design.
The most important research results were: .
1- The research methodology and the method of applying the substance-field model mechanism to solve a problem can be applied to solve various simple and complex design problems by professional designers in addition to its importance for design students in particular.
2- The research presented a proposed model to solve the problem of the shovel using the substance-field model mechanism.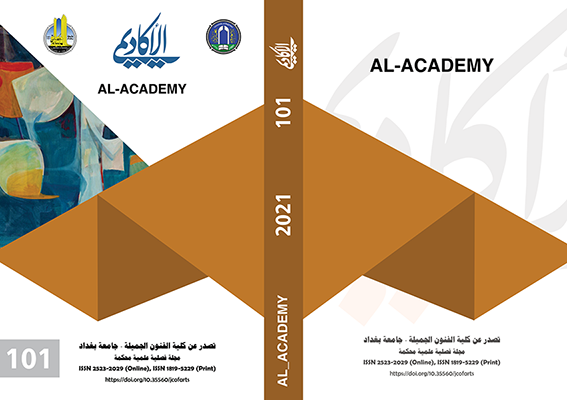 How to Cite
Ali Hussein Alqaisi, M. (2021). Applying the substance-field model mechanism to problem solving in industrial product design: محمد علي حسين القيسي. Al-Academy Journal, (101), 227–242. https://doi.org/10.35560/jcofarts101/227-242