Iraqi short films (visions and ideas)
صباح مهدي الموسوي
Keywords:
Iraqi films, short films
Abstract
Short fiction, documentary and animation films constitute an outlet for many young filmmakers, who find in them a fulfillment of their ambitions. Therefore, this expansion in the cinematic movement witnessed by the cultural scene, despite the differences in levels, has produced films and names of promising young directors. In spreading cultural and artistic awareness and developing aesthetic taste. The research problem was represented in the following question (What are the characteristics of the short film and how its directive treatments are).
The theoretical framework included three sections: the first topic is the short film, its nature and features, the second topic is the elements of construction, and the third topic is Iraqi cinema.
The research conducted, which took the descriptive-analytical approach to it and an intentional sample to meet the objectives of the research, which included three Iraqi short films for analysis. The study concluded a number of results and conclusions.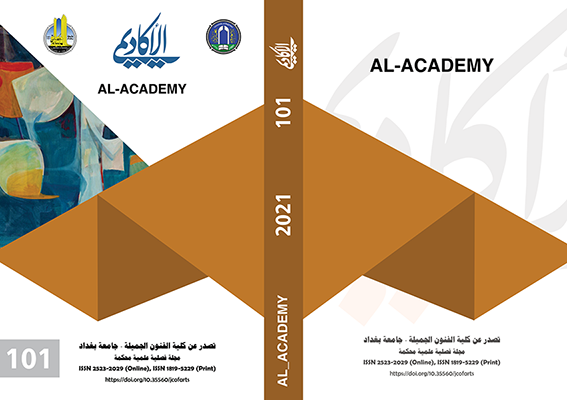 How to Cite
Mahdi Al-Moussawi, S. (2021). Iraqi short films (visions and ideas): صباح مهدي الموسوي. Al-Academy Journal, (101), 243–260. https://doi.org/10.35560/jcofarts101/243-260