The constant and the variable in Kurdish lyrical art between the past and the present
كونا قادر محمد
Gona Qadir Mohammed

جامعة السليمانية
Keywords:
Kurdish songs, Iraq, Kurdistan, Music, Lyrics
Abstract
  This research is concerned with studying the constant and variable within the lyric reality in the Kurdistan Region of Iraq, and the researcher tries to define those approaches and the reasons for changes and constants and present them with a scientific research method to serve the Kurdish culture, contribute to intellectual settlement, and send it to the centers that study musical and lyric science in any environment Civilization, if it is within the borders of the Kurdistan region or outside it, we find that this study that deals with the topic (the constant and the variable in the Kurdish lyrical art between the past and the present), deserves research and investigation for all its aspects, as it is one of the academic necessities that contribute to exposure On the historical and artistic depth in the Kurdish heritage, as the researcher relied on methodological facts in the writings of specialists in this aspect, which showed its position and the changes within its society, in addition to its appearances in front of the inter-reality, the researcher adopted the descriptive approach that is based on the analysis and criticism of musical and lyrical phenomena In order to reach the goal of the research on the basis of discussing facts and opinions on what is known in the subject of the constant and the variable in Kurdish singing, the research included four chapters, the first chapter included the methodological framework for the research, represented by the problem, importance and purpose of the research. In the second chapter, the theoretical framework represented by the following topics: (lyric art between the past and the present, and the reasons for constant and variable in singing, and the reality of lyric art in the Kurdistan region of Iraq). The third chapter included the research methodology, and analyzed a number of models. As for the fourth chapter, it included the results and conclusions, then developed a number of recommendations and proposals, and finally the list of sources.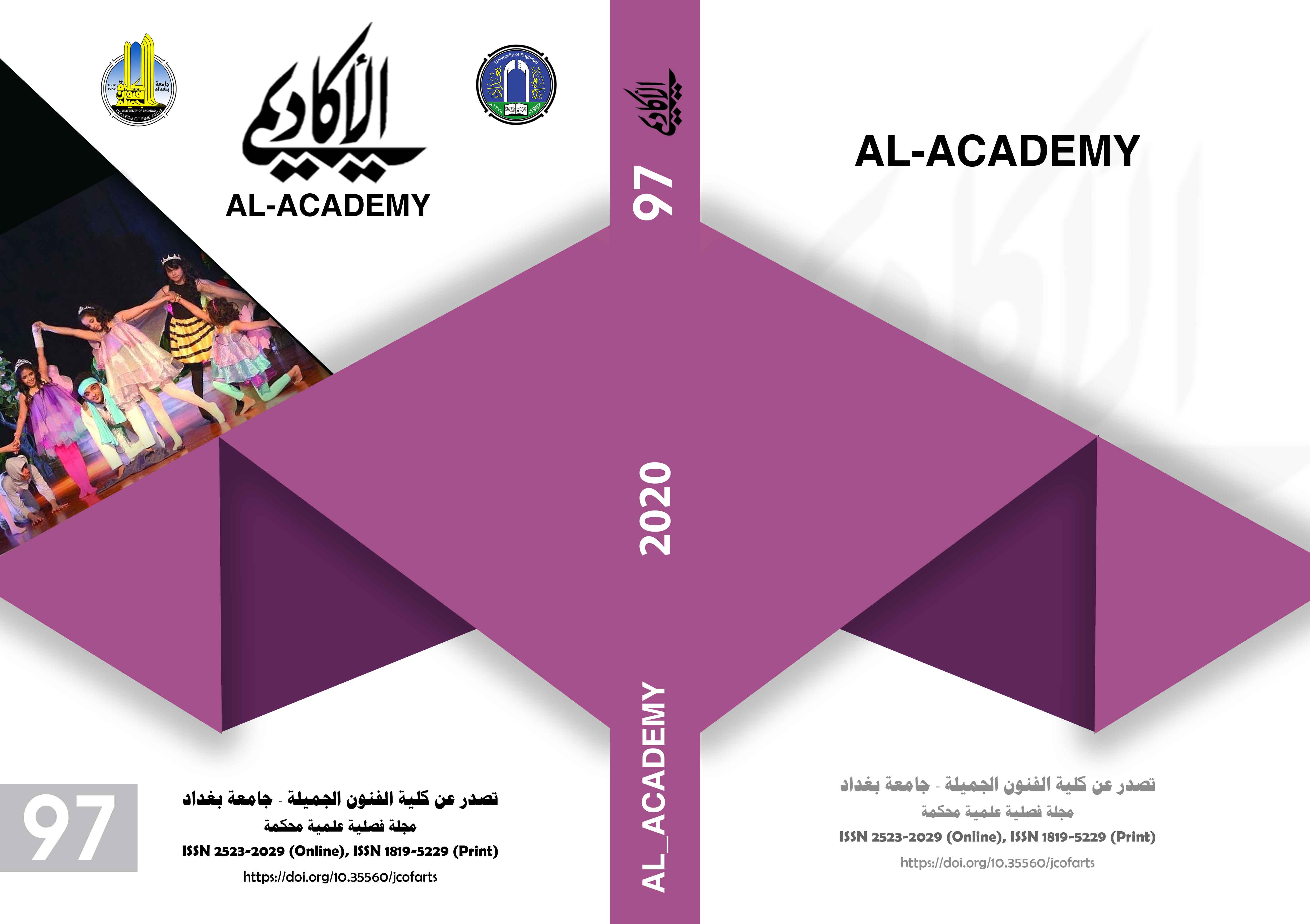 Copyright (c) 2020 Al-academy Journal
This work is licensed under a Creative Commons Attribution 4.0 International License.