Iraqi Rural singing and the national identity
مصطفى عباس السوداني-عبد الحليم أحمد حسن
Mustafa Abbas Al-Sudani

Abdel Halim Ahmed Hassan
Abstract
The Singing had a great importance as it is an essential pillar of the expressive cultural production of societies and a realistic raft that reflects their artistic development and is closely related to the reality of peoples and the production of individuals from the geniuses of culture and arts.
The rural singing represents one of the most well-known lyric forms in Iraq that embodied the Iraqi national identity, but it remained trapped in the countryside and did not spread due to the absence of media and recording techniques at that time, so it was pure and virgin singing art. The theoretical outline is divided into three issues:
The Iraqi lyrical heritage in the twentieth century. A historical review : in which the researchers reviewed the types of lyrical arts in Iraq and their differences by virtue of the difference in their culture and the geography of the areas they inhabit, and the development of Iraqi singing in the period specified within the limits of the research, through the singing of the countryside in the southern governorates and the migration of some singers from The countryside to Baghdad presenting their rural singing especially the Abu-Theya in Baghdad cafes, then the research reviews the revolution of records and recording companies that documented many Iraqi songs of various art forms and the rural Singing forms of folk literature especially the Darmy, and the research completes its review of the rural singing to end of the seventies.
The second issue, entitled National Identity: in which the researchers review four passages through which patterns and styles of musical artistic productions can be identified, and studying how to makes them a national identity for any national or specific country and identification of music and singing in general, and Iraqi in particular.
The third topic, in which the two researchers review: The Famous Artists of rural singing in Iraq.
The rural song in the 1970s represents a new product of rural singing with lyrical from south and central of Iraq where the melodies of these songs have combined between the purity of the countryside and the characteristic sadness in its melodies and the spirit of the prevailing Egyptian melodies.
Finally, it is followed by recommendations and proposals for preserving the musical and lyrical heritage in general.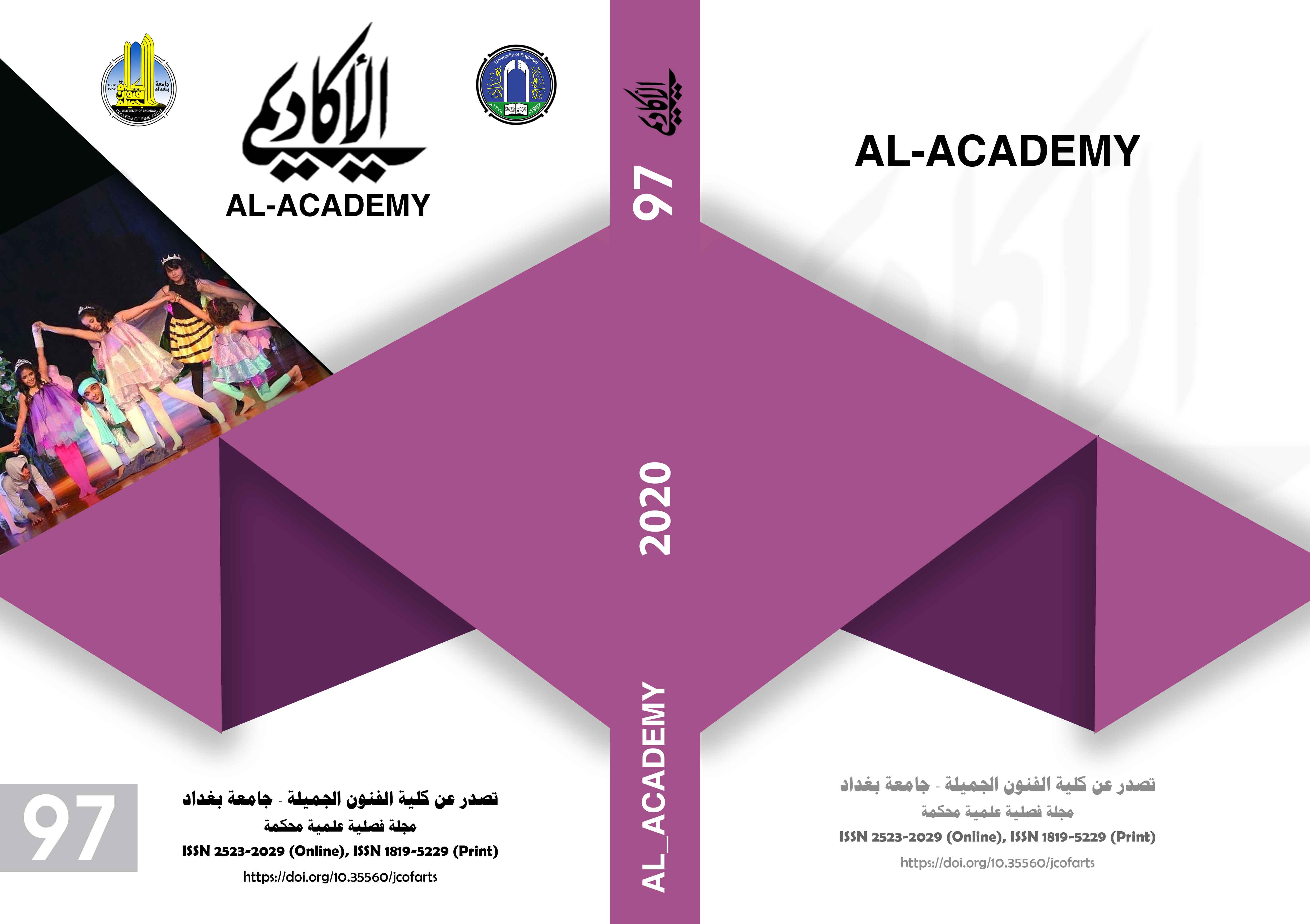 Copyright (c) 2020 Al-academy Journal
This work is licensed under a Creative Commons Attribution 4.0 International License.