The Fixed and Variables in the Aesthetic Image of Theatrical Directing
حازم عبد المجيد إسماعيل
Hazim Abdul Majeed Ismail
Abstract
Theatre is one of the mainstays of human aesthetic thought Because it contains logical explanations of the general human aspects of life beyond time and the environment, And then we find that the philosophical directorial thought moves in isolation from the constants of stylistic and virtual laws in a sarcophagus that controls the performance in terms of traditional forms of employment and theatrical reception. Some directors have moved in the concepts of postmodernism in a perception that liberates thought from its operative natural thinking to an innovative perception. Aesthetic image is the basic premise in the prohibition of the philosophical intellectual interpretation of the mobilization of directing thought this animation depends on the variable in the movement of the signs of the overall shape in the process of the play and this includes the proposed space and the innovative scenography away from the legal consideration added by the director on the characters of stylistics.
The research here provides an output model based on pure thinking, creating aesthetic images through the philosophical variable of the creative thought of the director. This is the difference between the constant and the variable in the achievement of the aesthetic image and its components .The theoretical framework of the research contains three sections and the procedural chapter on the analysis of a complete presentation of a proposed theatrical model from the Polish theatre by Tadeusz Kantor, a theatrical director's presentation of the play "The Dead Class" in 1975. The researcher then completes with the conclusions drawn from the analysis and conclusions.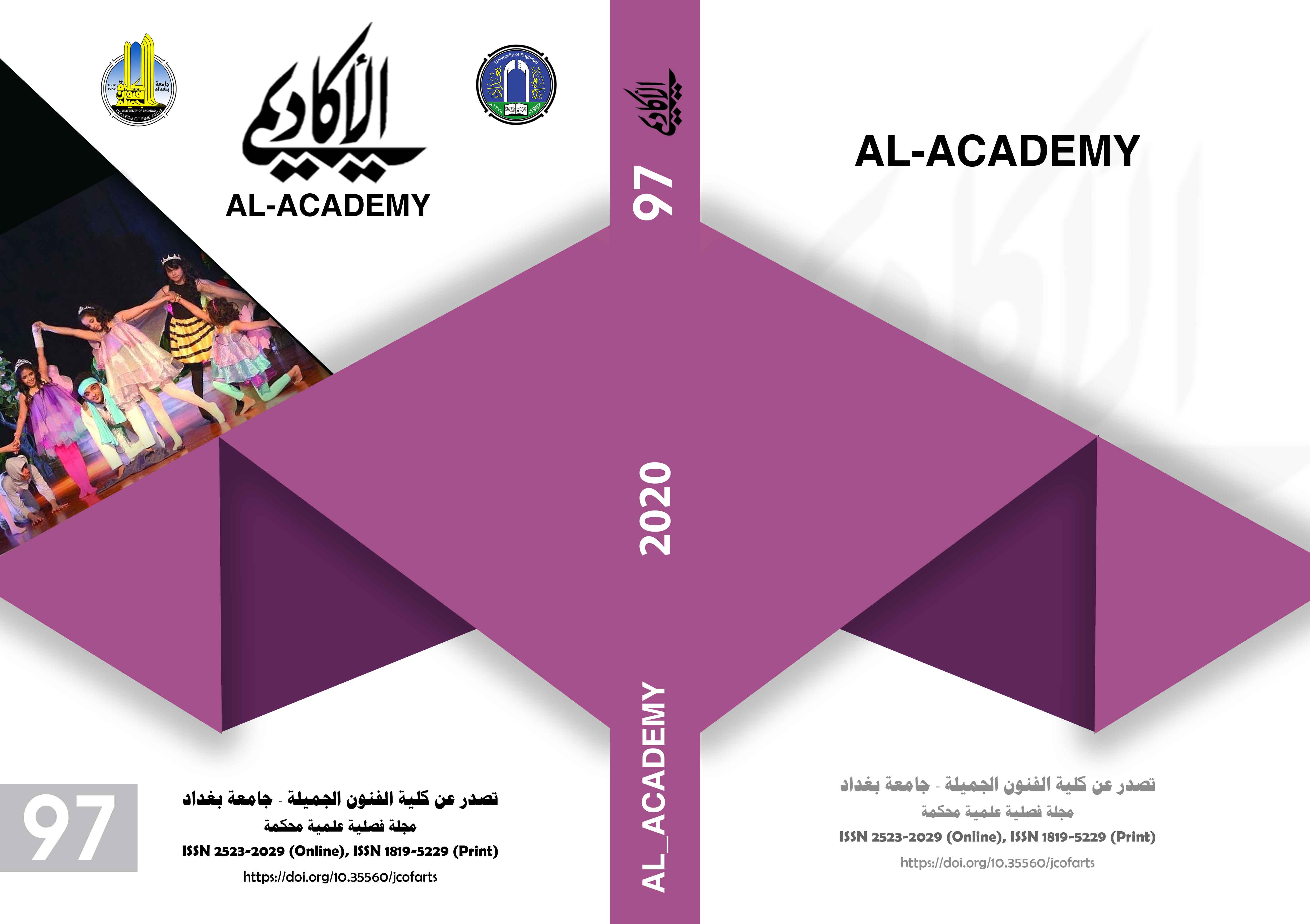 Copyright (c) 2020 Al-academy Journal
This work is licensed under a Creative Commons Attribution 4.0 International License.