Achieving an Iraqi model in contemporary fashion design
Abstract
The Iraqi outfit is characterized by special features and identity that are closely related to the traditions, customs, religious and social beliefs and other references of the Iraqi environment and its factors affecting the individual and society. Every place in Iraq has its own uniform, which differs in terms of its artistic, aesthetic and functional components from place to place.
The abaya, especially worn by women, is especially distinct in terms of the design of the uniform, the nature of the cloth made of it, as well as the color of the abaya, which is dominated by black in most designs. The Dar Al-Taros Center and Textile Research initiated the construction of theoretical and practical bases in the design of contemporary Iraqi clothing and the achievement of a national Iraqi model in design, by devising the Iraqi cultural symbols in Mesopotamia, which is the intellectual and cultural heritage of contemporary Iraqi society.
The first chapter deals with the problem of research in determining the direction of the relationship to the following variables (environment, design, technology and production) and the extent of the relationship between these three variables to establish the privacy and national identity in achieving Iraqi style in the design of contemporary Iraqi clothes ? (The Rafidian abaya is a model). It also presented the importance and purpose of the research and its objective and temporal limits as well as the spatial boundaries. The terms "uniforms" and "abaya" were also defined and defined. The first chapter included the study of fashion design and a historical summary of the development of fashion in Iraq, especially since the emergence of the civilizations of Mesopotamia. The second study was specialized in the study of fashion designs between form and content. The previous studies, which found one study presented by Dar Al-Taras and Textile Research, entitled "The development of an Iraqi trend in the designs of simulated garments", was completed in 1999, Wasit, and the search through his creative designs a great appreciation to the Iraqi and non-Iraqi recipient of the nature of design and technology of manufacture. The third chapter included (the research procedures), where he presented the idea of ​​design and study of its technical components, elements and symbols, and descriptive analysis and indicate the importance of intellectual, artistic and aesthetic. The fourth chapter included the inclusion of the findings, recommendations and proposals of the study and a review of the list of sources and the appendix of images and forms.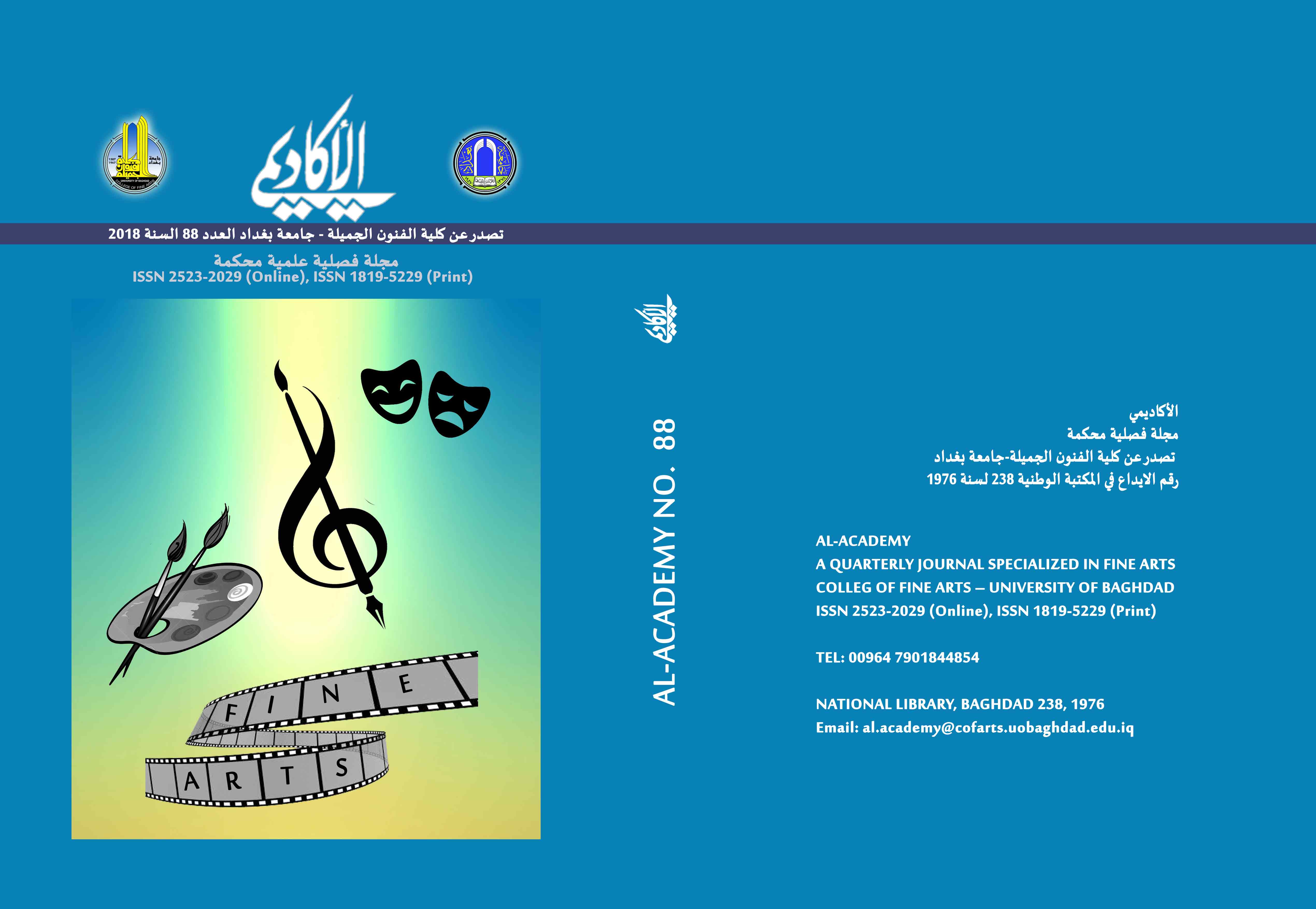 How to Cite
jamal Hassan, F. (2018). Achieving an Iraqi model in contemporary fashion design. Al-Academy, (88), 245–260. https://doi.org/10.35560/jcofarts88/245-260