Contemporary Tunisian Ceramics References
Keywords:
Contemporary, Tunisian Ceramics, References
Abstract
The reference has occupied a great deal of studies, research and literature, as well as being diverse and comprehensive and has a great dimension of human life, and an indispensable source, as the world is now transforming in an unprecedented manner, under the prominent titles of successive knowledge and technical waves derives its origins and knowledge through the study and the analysis of references in terms of diversity and variations. The current research aims at uncovering the pressing social references that are influential in the formation of contemporary Tunisian ceramics and the recognition of its artistic characteristics.
The theoretical framework included three sections: the first is the concept of the reference, and it includes the intellectual references in the Tunisian artistic composition in terms of diversity and variation, incorporating the features of modernism and postmodernism arts in the contemporary Tunisian ceramics, in addition to the theoretical framework indicators. The research procedures included the selection of the research community,   sample, tool, the classification of the sample, and the analysis, in addition to the results and conclusions. A number of recommendations and proposals were made, in addition to a list of annexes, sources and references.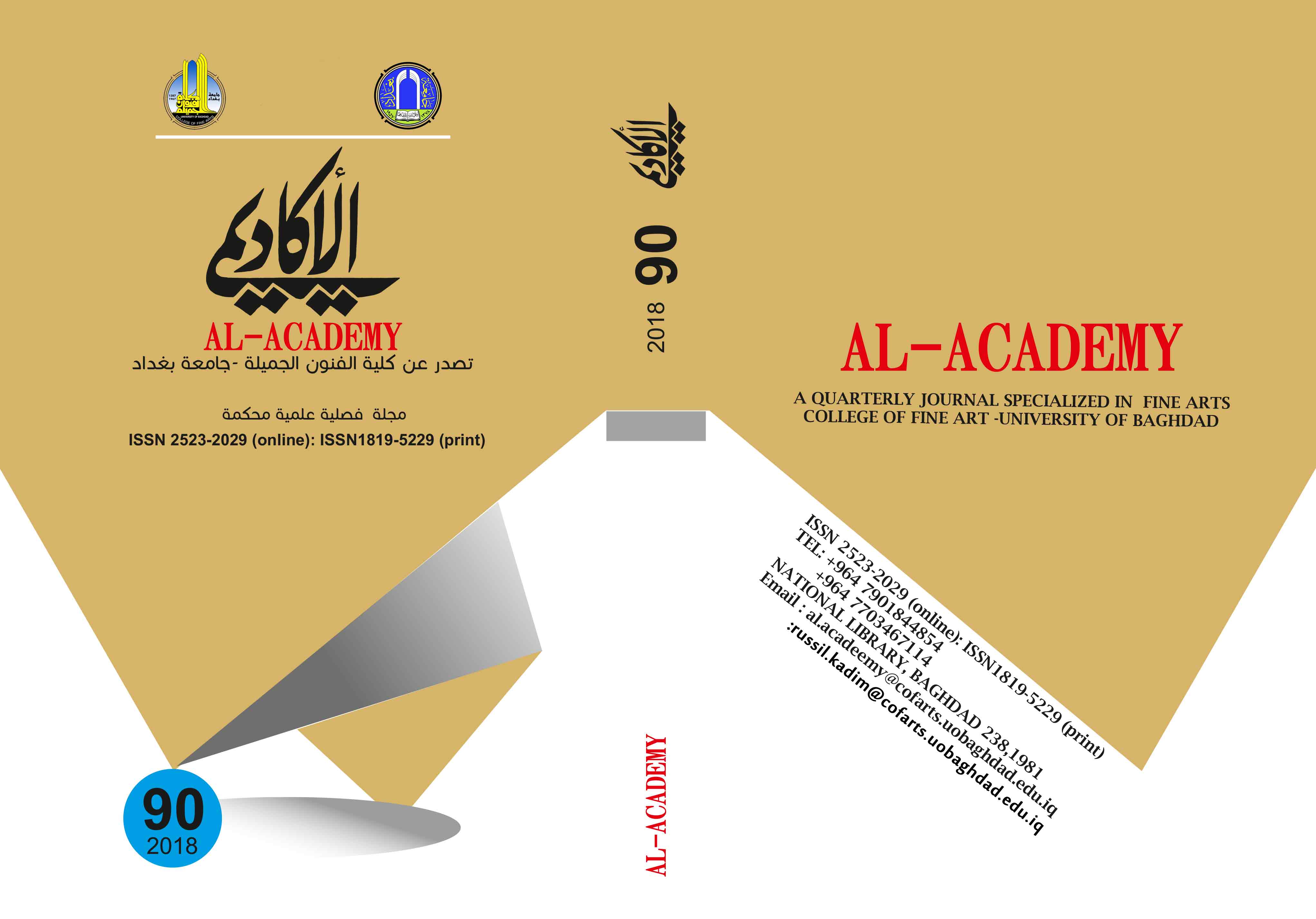 How to Cite
Matar Khalil, A. (2018). Contemporary Tunisian Ceramics References. Al-Academy, (90), 109–122. https://doi.org/10.35560/jcofarts90/109-122