The Aesthetic Preoccupations of the Implicit Pattern in the Discourse of the Theatre Show (Revelations Play) - A Model
Abstract
The implicit pattern is one of the cultural patterns that are present in both the text and theatrical presentation and the reading of the implicit pattern cannot take place without cognitive references, whether audio or visual as well as historical references and the natural, social and psychological dimensions of communities and individuals.
         The researcher, in this study, attempted to focus on the axis of the aesthetic preoccupations of the implicit pattern in the theatrical presentation and the definition of the implicit pattern. Methodologically speaking, the research problem focused on revealing the outlines and the main features in the aesthetic preoccupations that shape the implicit patterns to raise a question about those frames and limits of the   implicit patterns in the discourse of the theatre presentation.
        The researcher referred to the importance and   purpose of research   and then touched on the research temporal, spatial and objective limits and concluded the research with terms.
As for the theoretical framework, it was made of two sections. The first section was entitled "The concept of reading the implicit pattern." The second section was entitled "Forming the meaning in the implicit pattern." Then the researcher touched on the indicators that resulted from the theoretical framework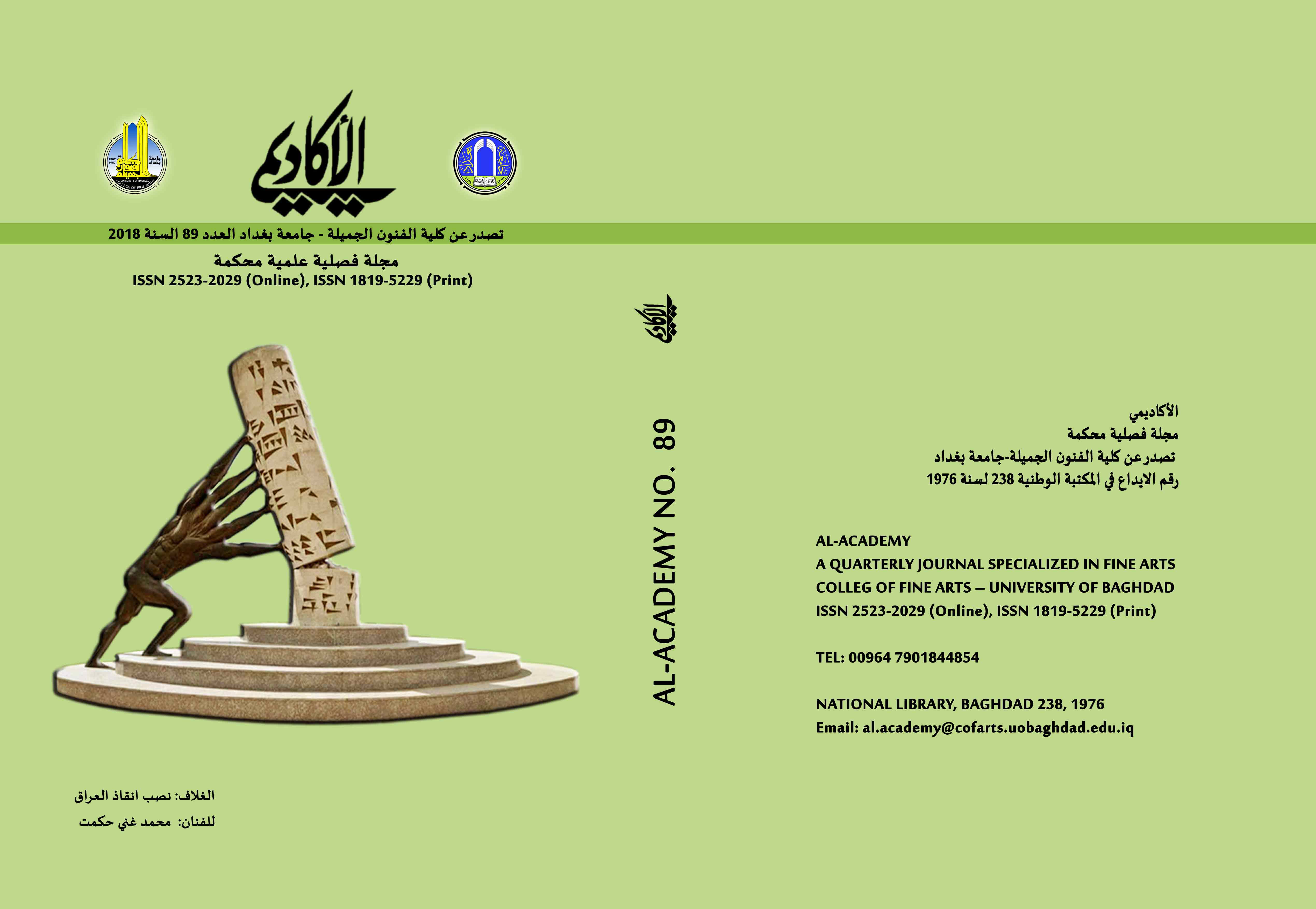 Downloads
How to Cite
Khazaal Fadel, M. (2018). The Aesthetic Preoccupations of the Implicit Pattern in the Discourse of the Theatre Show (Revelations Play) - A Model. Al-Academy, (89), 109–122. https://doi.org/10.35560/jcofarts89/109-122