Philosophy of Precognitive Dream in the American Film (Minority Report - a Model)
Keywords:
Philosophy, Precognitive Dream, American Film
Abstract
When we talk about the foresight in films, it is necessary to talk about dreams because foresight represents one of its distinct types. The Precognitive vision has become a possible material in dealing with as subjects in the film industry that adopt these ideas with their philosophical and scientific orientations, because they represent the imagination that predictors are specialized with. It can be invested through the introduction of a vision of another kind to achieve its goals and ambitions in the film industry and in particular the huge institutions of production as in Hollywood. The cinema works in the light of those concepts of production which found the prognostic dream (the foresight) as a distinctive genre in its films,
The research included the problem of research which was that the philosophy of foresight has distinctive characteristics worthy of attention and tracking from the precognitive vision in activating the elements of cinematic language and narrative to show the contents rooted from those ideas, hence the importance of the research came to confirm the intellectual necessities of the precognitive vision in the cinematic films reaching the objective of the research which is the disclosure of the content of foresight in the American film.
The theoretical framework included two sections the first of which dealt with the philosophical idea of insight, and the second dealt with the philosophy of insight in the American film in addition to the theoretical framework indicators.
The research procedures used the theoretical framework indicators as a tool for analysis through a film model that dealt with the issue of foresight in the film (Minority Report).
The results revealed that the film in showing the foresight is subject to what the human natural laws are subject to with the same dream vision. As far as the conclusions are concerned, the most important of which is that the level of foresight in seeing the details that are not possible in the reality made the predictor able to manage the events and with absolute freedom as a manufacturer, controller and participant in details difficult for others to control as it is a subjective authority. In the light of the results, the researcher recommends studying books on dreams in the literary field for the purpose of coming up with ideas for filmmaking.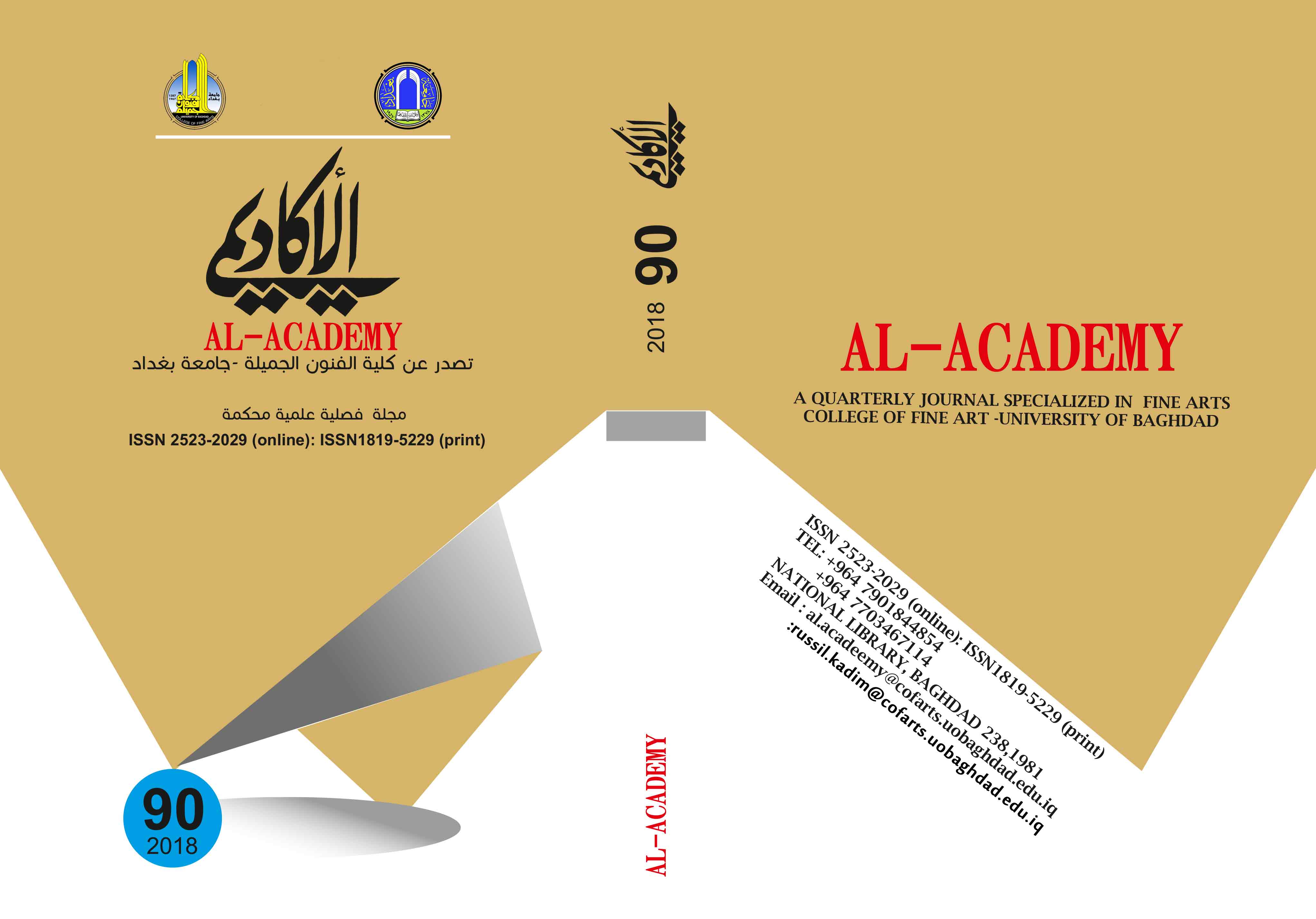 How to Cite
Mustafa Ibrahim, abdulnaser. (2018). Philosophy of Precognitive Dream in the American Film (Minority Report - a Model). Al-Academy, (90), 241–256. https://doi.org/10.35560/jcofarts90/241-256