The metaphoric problem of topography In the scenario of war films Model the film (fury)
Abstract
The study of topography most important studies and depth of any literary or artistic text and occupy the thinking of many who work in art at generally. There is hardly any film scenario from description in general of the indispensable elements of the composition and place one. So the place starts form since the scriptwriter begins to view the result of the description begins to feature the emergence of there are simple operations in the scenario soon to receive growth as a final achievement in the film. The description of the place begins to take on an allegorical character as a language version in the script, soon translated into another language, the language of the picture. Which in turn complement the creative ring of cinematic art and have a significant impact in terms of content and methodology and installation in it and so we know the real meaning of the full meaning behind the core and show the strength of description of the metaphorical place and seek to reveal the structure and functions and then full knowledge of how they operate within the context of the film footage. Accordingly the nature of the research required that the researcher divide the current study into five chapters:
Methodological Framework for Research: stating the research problem, which was: How can spatial description (topography) bring metaphorical meanings outside the text of a script?
Theoretical framework and previous studies: where the theoretical framework that was Includes:
The first topic: The metaphor and the cinematic concept
The second topic: Metaphor and topology in the scenario.
Search procedures: The Search procedures as adopted researcher descriptive analytical method.
4-Sample analysis: analyzed a sample in which the researcher and his research was not (Fury) director (David Ayer).
5-Results and conclusions: Output researcher set of results from the analysis tool developed by his research. With a set of conclusions that explain the goals of his research.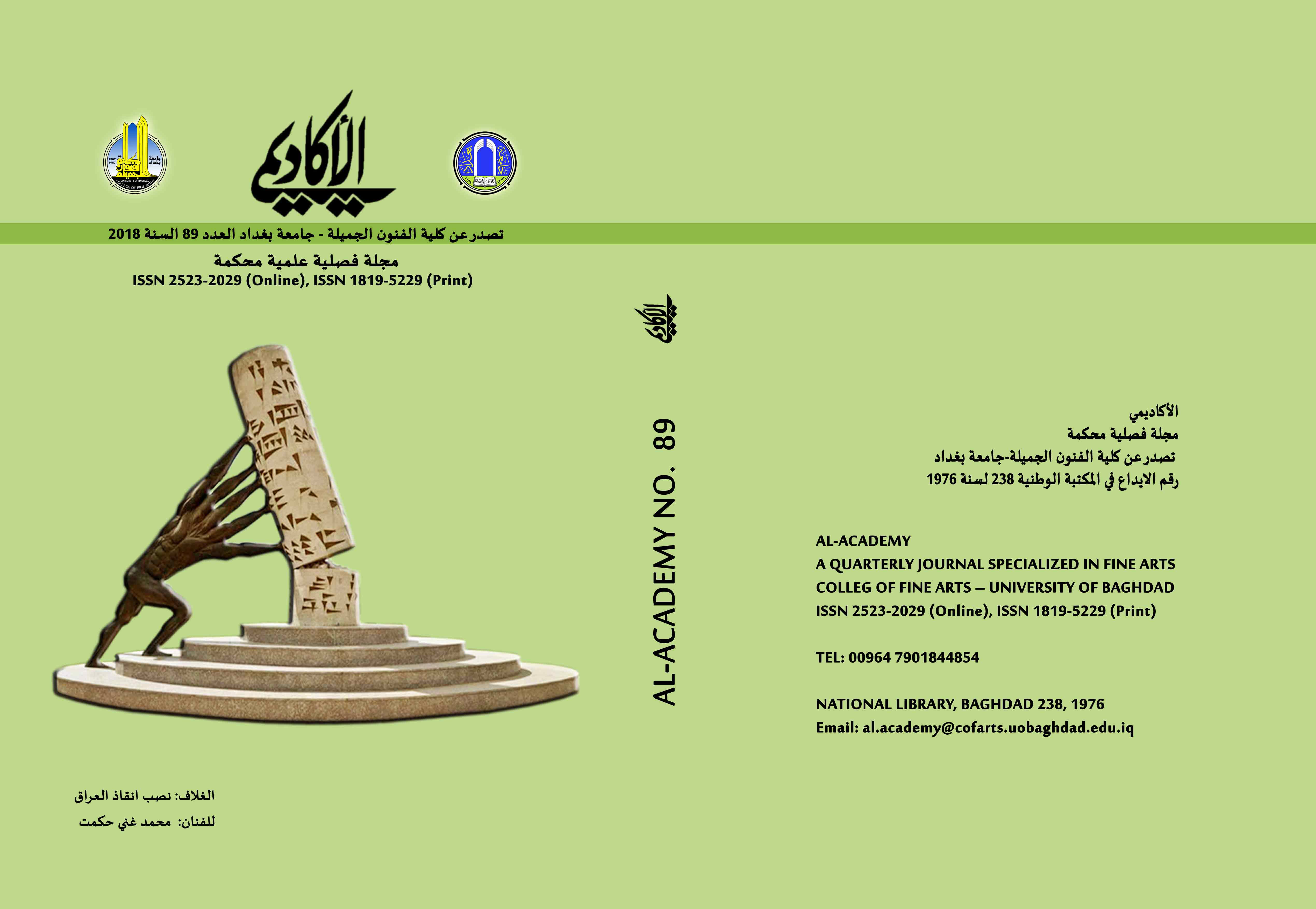 Downloads
How to Cite
yassin taha, I. (2018). The metaphoric problem of topography In the scenario of war films Model the film (fury). Al-Academy, (89), 123–138. https://doi.org/10.35560/jcofarts89/123-138