Directing Techniques to Process the Radio Drama Script ( Khata'a Play as a Sample)
Abstract
     The radio drama is considered to be one of the arts that is discovered after a long period of theater's discovery. Initially , it was the broad framework of the theater's work when radio was broadcasting the shows on the huge theaters. This beginning encouraged many of the radio specialists to correlate plays with radio and make a novice and distinctive type of art. Thus, radio drama made its first step including the following   ( plays, short and long series drama as well as other types of radio arts). Because of the above mentioned , the researcher is stimulating  to study directing techniques to process the radio drama script ( Khata'a play as a sample).
The first chapter deals with the methodical framework, research problem and its significance, the needs of workers who work in the theater and radio to a distinctive subject explains the role of radio techniques in processing the radio drama script in addition to clarifying the aims, the significance and its procedural definition.
           The second chapter tackles with the way of preparing radio drama script as well as the radio actor in delivering radio drama ideas and the role of director in applying radio studio techniques to serve the radio drama script. At the end, the researcher come up with some indicators. The third chapter devotes to the procedures of the study includes the community of the study, the selected samples from local one act play. The researcher constructs a criteria in the lights of the theoretical background in order to analysis the radio listening to apply it on the current research sample.
 While the fourth chapter involves presenting the results come up by the researcher and recommendations according to the aim of the study. It also includes the resources, references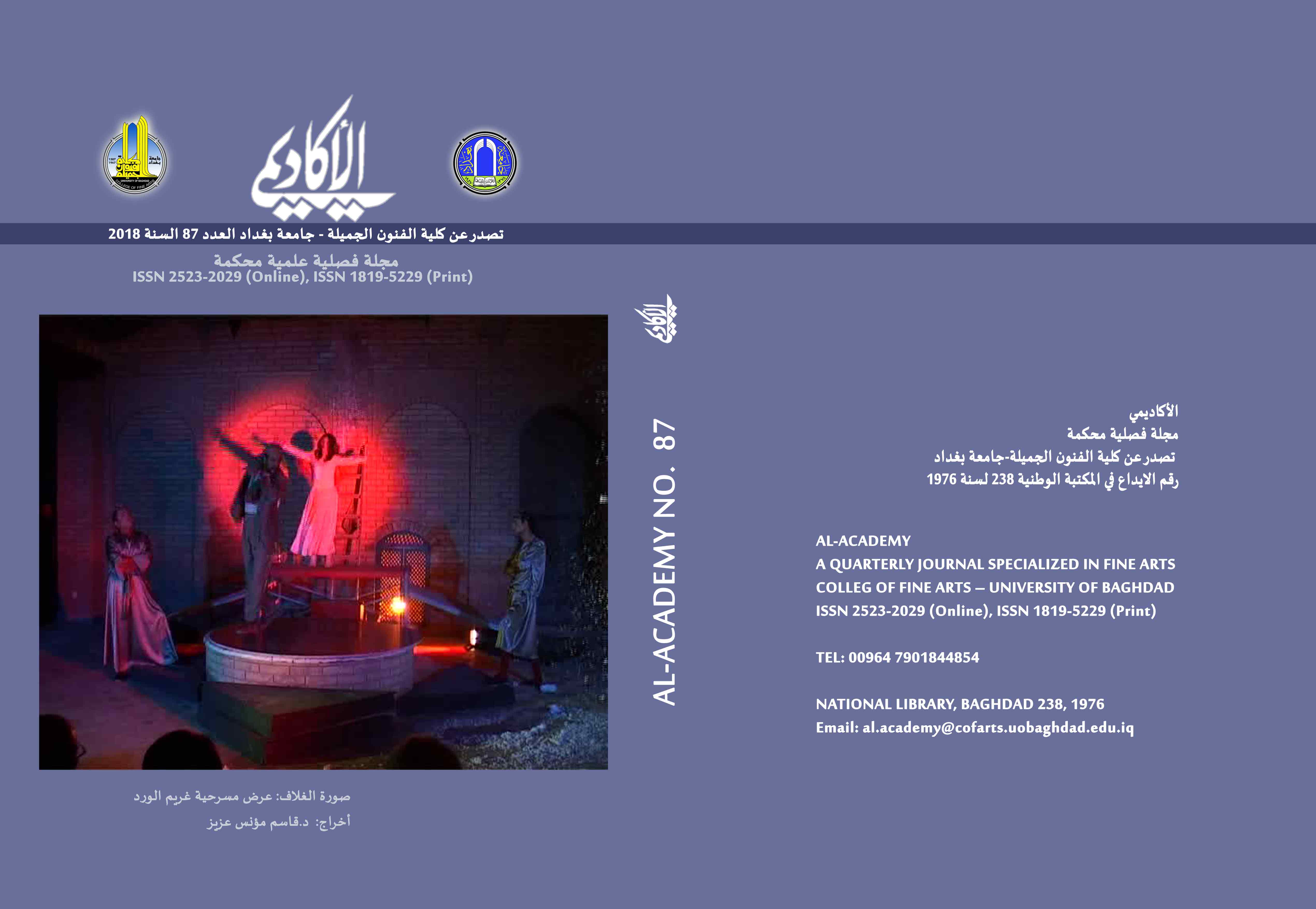 How to Cite
Mohamoud Khudheir, F. (2018). Directing Techniques to Process the Radio Drama Script ( Khata'a Play as a Sample). Al-Academy, (87), 105–118. https://doi.org/10.35560/jcofarts87/105-118