Processors directorial scenes of violence in TV drama
Abstract
Violence is a speech in TV drama an important stage in the course of this experience and history in general. This experience has reflected the creative and ideological components and provided models of series involving the diversity as well as the abundance of Maantj even used contemporary societies to consume this amount of violence, crime and influenced generations Emma affected throated and characters that were not affected are learning and consisted of the names and the faces and actions of their stars and stories carried by.
Researcher puts the problem purely under the following question:
What are the treatments for directorial scenes of violence in the serial TV drama?
Then the methodological framework contained aim of the research and its importance and its borders and determine the terms, while the second chapter, a theoretical framework has included two sections, the first entitled Building the picture in scenes of violence, while the second section of movement and action title in sights Violence concluded the theoretical framework indicators to previous studies.
The third chapter has included research procedures, curriculum and of community and a sample tool and sincerity of the tool and the unit of analysis, while the fourth quarter saw the research sample, a series of extraordinary natural analysis and then the researcher to the results of the most prominent.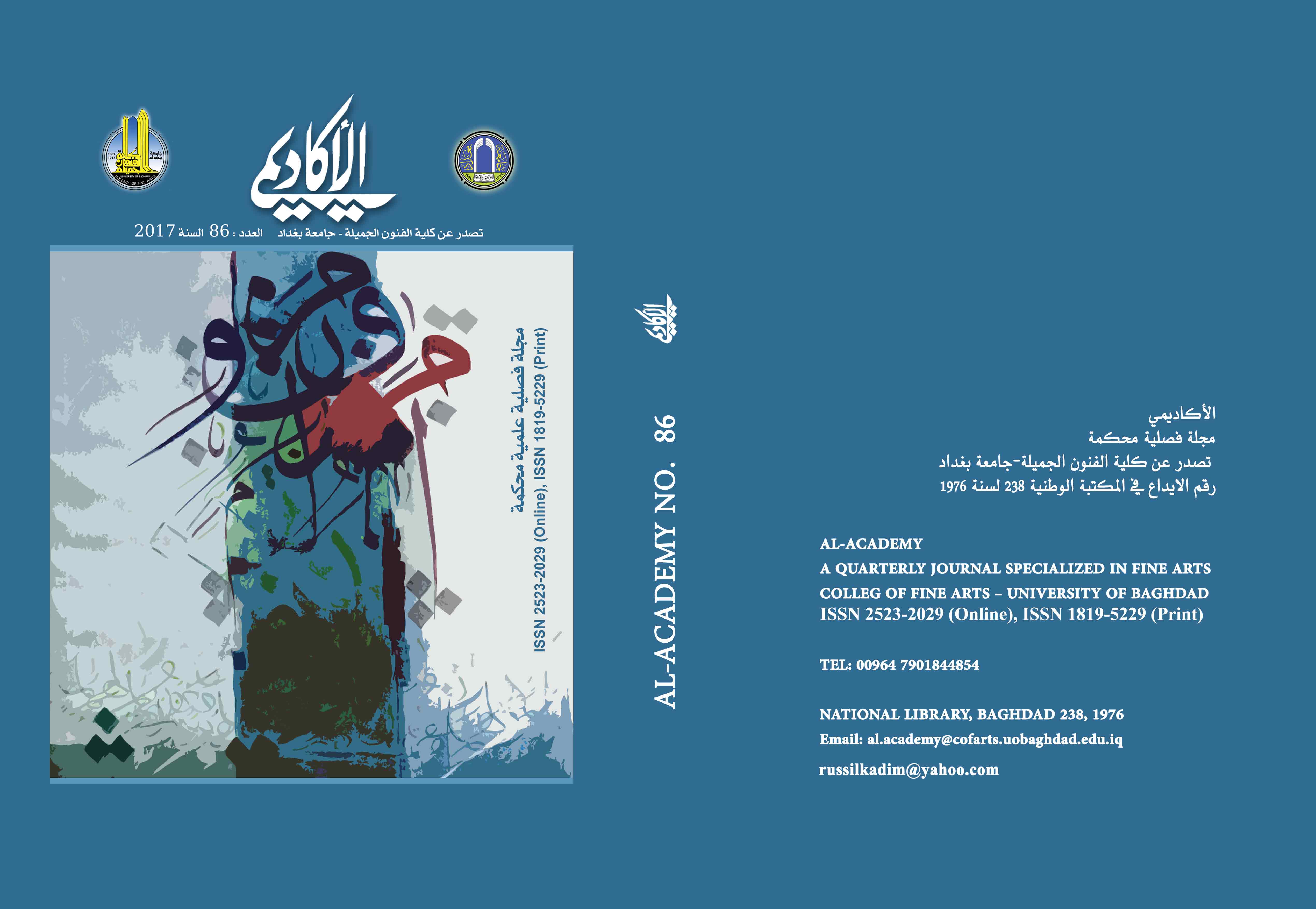 How to Cite
kazim monsif, A. (2017). Processors directorial scenes of violence in TV drama. Al-Academy, (86), 109–120. https://doi.org/10.35560/jcofarts86/109-120