Working of the Secondary Event Structure in Embodying the Film Unity
ماهر مجيد ابراهيم - شروق مالك
Keywords:
Secondary Event , Film
Abstract
The topic of the working of the secondary event structure in the embodiment of the film unity is related to the ability to produce a film of controlled events that strengthen each other. The researchers divided the subject topic into an introduction and two sections, as follows: The first section is the event and the action in drama construction wherein the relationship of the dramatic act with the events in general and the secondary event in particular were studied as it has a relationship in a synergistic building of the film unity.
The second section was the patterns of the secondary event in the film wherein the researchers dealt with the patterns, types and functions of secondary events in the construction of the film as a whole, in terms of spatial and temporal unity or the preparation for the main event. The researchers came up with a set of theoretical framework indicators that would be adopted as analytical tools.  The research procedures included the research method and sample which is the foreign film (Kingdom of Heaven) and the analysis of the research according to the indicators of the theoretical framework, and then the researcher came up with a number of results, including:
The secondary event has an effective influence that parallels the main event, by revealing the fine details that can be tracked in the overall film, which represents a unity with strong links to the form of the film itself as shown in the research sample.
 The research then ended with conclusions and  a list of sources and references.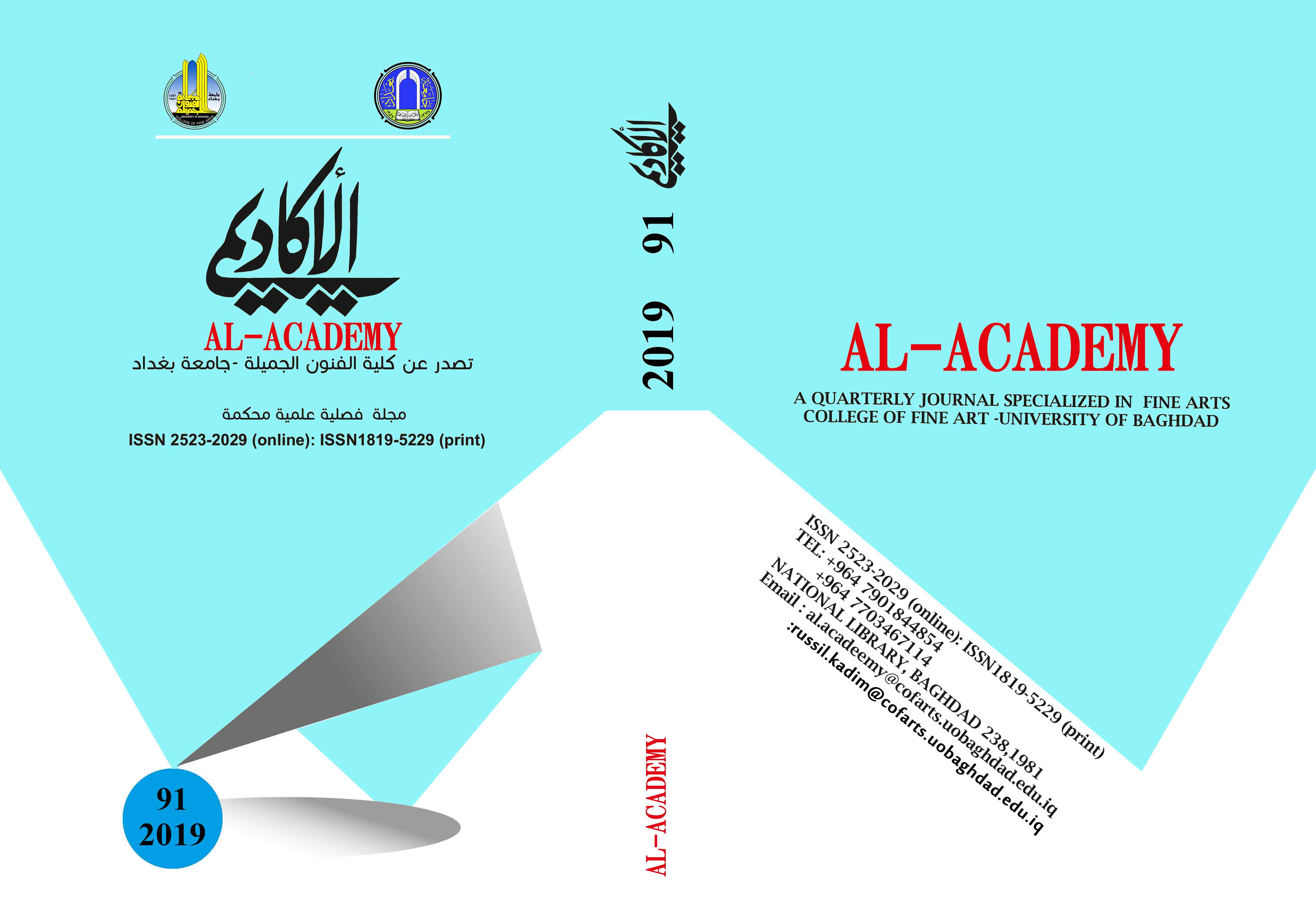 How to Cite
Majeed Ibrahim, M., & Malik, S. (2019). Working of the Secondary Event Structure in Embodying the Film Unity: ماهر مجيد ابراهيم - شروق مالك. Al-Academy, (91), 5–20. https://doi.org/10.35560/jcofarts91/5-20