The privacy of the interior design of art education spaces in the schools of excellence
Abstract
The current research deals with the specificity of the interior design of the classes of art education in the schools of excellence for the province of Muthanna and its center of the city of Samawah. In the first chapter، the problem of research was determined by the lack of internal spaces of the classes of art education to designs that meet the requirements and needs of students in these educational stages.  The importance of the research in being an addition to knowledge in the field of interior design and engineering department of the general directorates of the Ministry of Education. The objectives of the research were determined through.
Identifying the reality of the halls of art education for schools of excellence.
Detecting design privacy in the classes of art education for the schools of excellence.
    The second chapter included the theoretical framework of the research by shedding light on the theoretical aspects that are directly related to the subject of the research. The first topic dealt with the concept of privacy، while the second topic dealt with internal space، elements، color، light، furniture، decorative elements، and indicators. The research and its procedures by defining the descriptive approach in the analysis of the samples and the research community. The sample of the research was for two schools in the city of Samawah for distinguished persons in order to arrive at the research objectives clearly. The most important results were reached: The nature of the interior space of the spaces The aesthetic design is not achieved due to its lack of bright colors that suit the age of the students and the extent of their interest، as well as the lack of safety and safety due to the lack of ground floor or other material which also helps to absorb noise، The conclusions are summarized as follows: The development of the construction technology in the materials has contributed to the effective realization of the privacy of the design of educational spaces through new forms different from the previous space.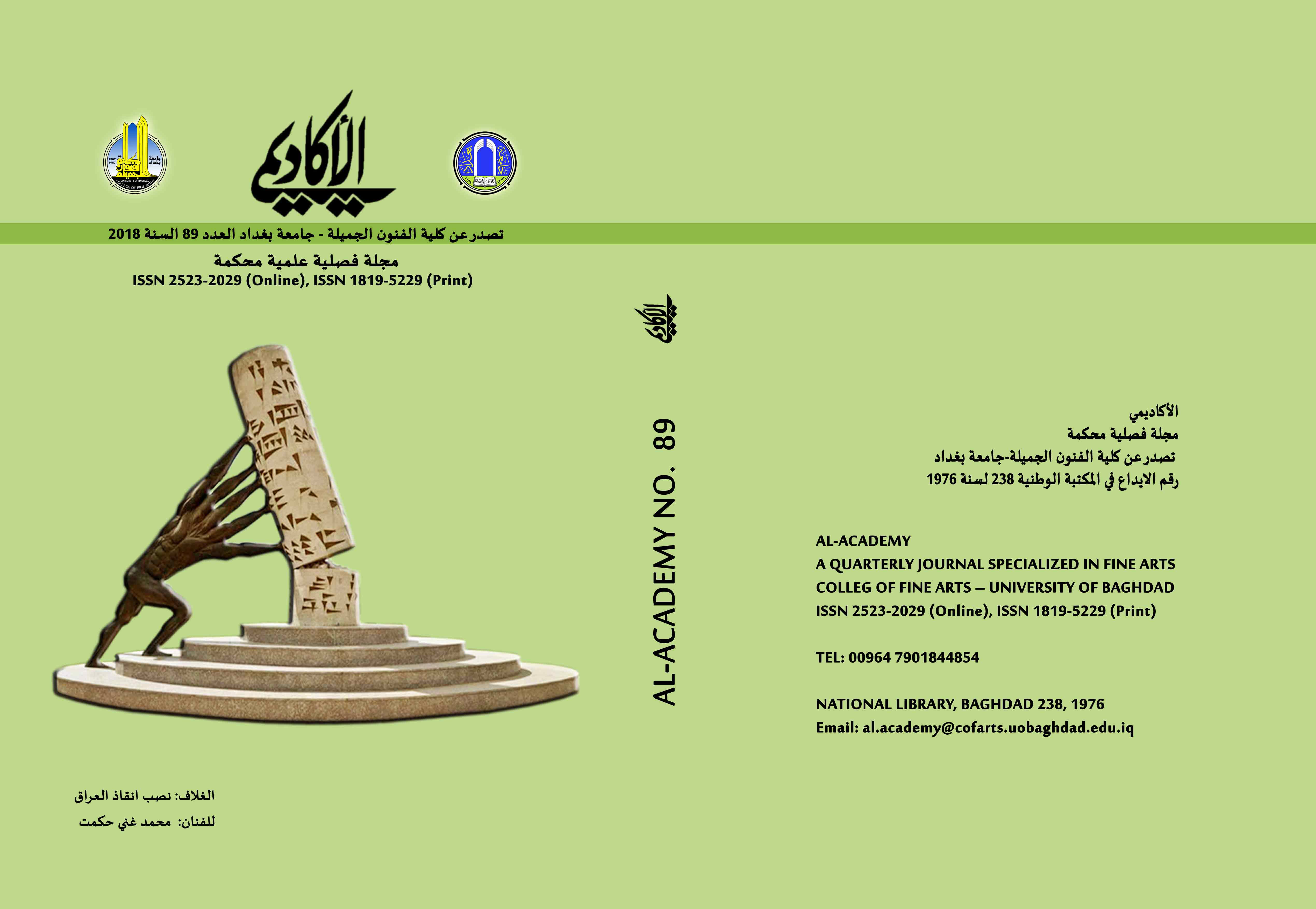 Downloads
How to Cite
Ali Abdullah, S., & Hisham Hamid, S. (2018). The privacy of the interior design of art education spaces in the schools of excellence. Al-Academy, (89), 301–320. https://doi.org/10.35560/jcofarts89/301-320