Use of Solar Energy and its Relationship to the Design Variables of Street Furniture
عمر رشيد صالح-نوال محسن علي
Keywords:
Solar Energy, Street Furniture
Abstract
The research deals with solar energy as one of the sources of renewable energies available in Iraq, which can be utilized. The research aims to identify the design pillars of the use of solar energy in street furniture and its relationship to formal variables. The research limits included street furniture manufactured by JCDecaux in Boston during the period 2015-2016, and included the theoretical framework which consists of two sections: solar energy (its beginnings and uses), and solar energy and its uses in Street furniture design.
As far as the research procedures and methodology are concerned, it adopted the descriptive approach in describing and analyzing the sample models in addition to describing and analyzing the sample in its three models according to the axes of analysis which were formulated based on the results of the theoretical framework indicators.  The main findings and conclusions were:
The use of solar systems has shown its impact on the formal and functional variables of the product.
The solar systems were employed in all designs intentionally built on the basis of the capabilities of those systems and the need of the energy units, thereby achieving a design building associated with the achievement of the effectiveness of functional performance.
The most important design pillars were:
Emphasizing the importance of solar energy and the variables achieved on the products employed in them taking into account the design characteristics of the product and the formation of treatments for the requirements of the functional and aesthetic sides.
 The need to invest and employ modern technologies in the design of street furniture units, as the use of modern technologies will contribute to the activation of the functions of these units and reflects the image of the intellectual, scientific and cultural level of the country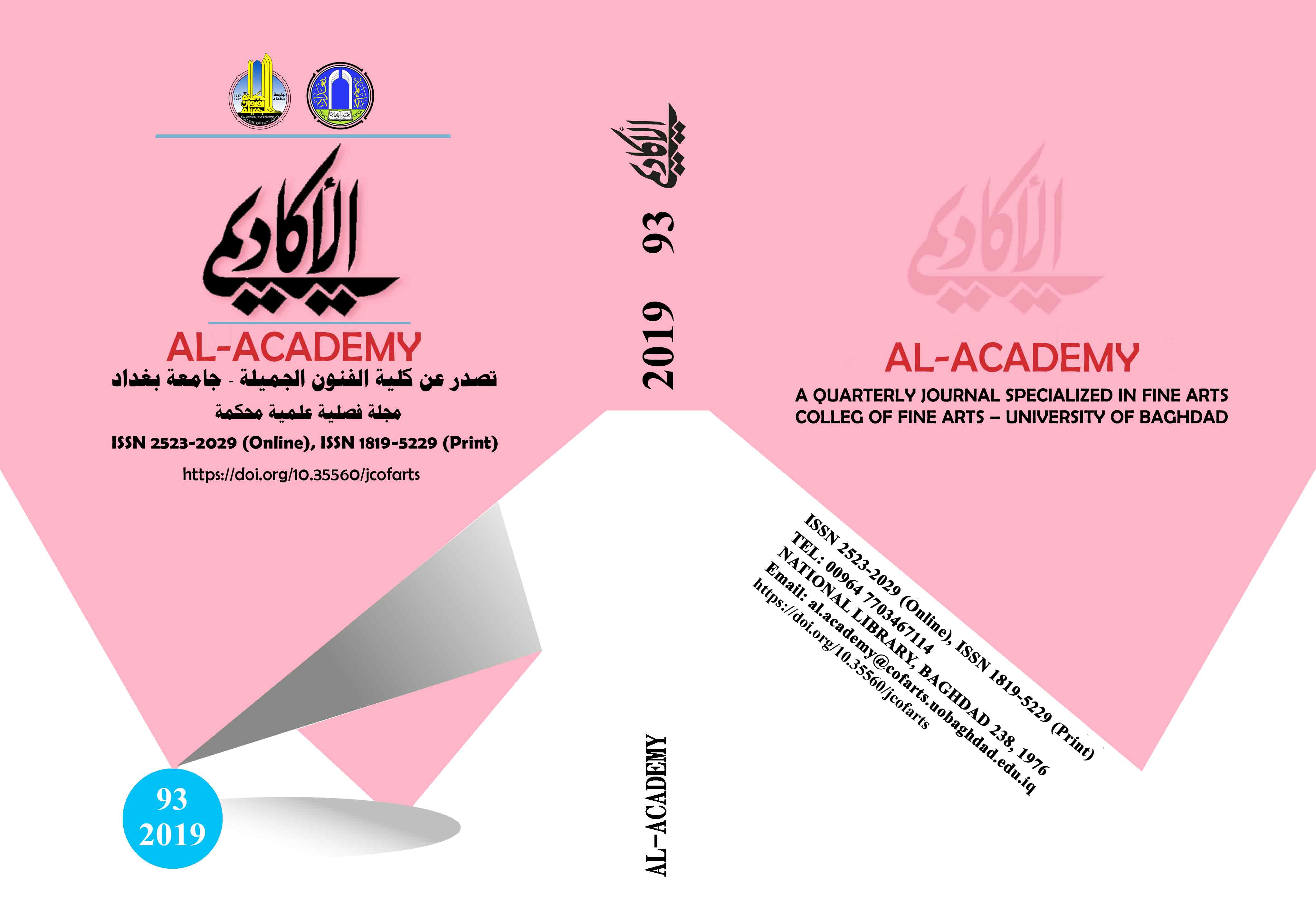 How to Cite
Rashid Saleh, O., & Muhsin Ali, N. (2019). Use of Solar Energy and its Relationship to the Design Variables of Street Furniture: عمر رشيد صالح-نوال محسن علي. Al-Academy, (93), 227–244. https://doi.org/10.35560/jcofarts93/227-244