Graphic Design and Functional Applications in the Interior Space
Keywords:
Graphic Design, Interior Space
Abstract
The overlap between science and knowledge is a feature of the 21st century. This integration, which crosses the traditional boundaries between academic disciplines, has occurred because of the emergence of new needs and new professions. This overlap has overshadowed the arts in general and design in particular. The Design achievements have not been far away from the attempts of integration of more than one type or design application to produce new outputs unique in its functional and aesthetic character, including the terms of internal graphic design.
The researcher raises the question of the functional dimension of graphic design in the internal space, in order to answer it through the methodological framework, which includes the problem of research, its objectives, its importance and its temporal and spatial limits. The researcher developed a goal summarized by uncovering the functional dimension of graphic design in the interior space. The companies in the United States, which use graphic design as one of the functional embellishments in the interior design, were selected. The researcher also defined the temporal limit to be 2018. The theoretical framework of the research included two sections: graphic design methods and the functionality of the typographic elements, and revealing the function of each one of them in order to show their role within the whole system in the interior space supported by models and analysis.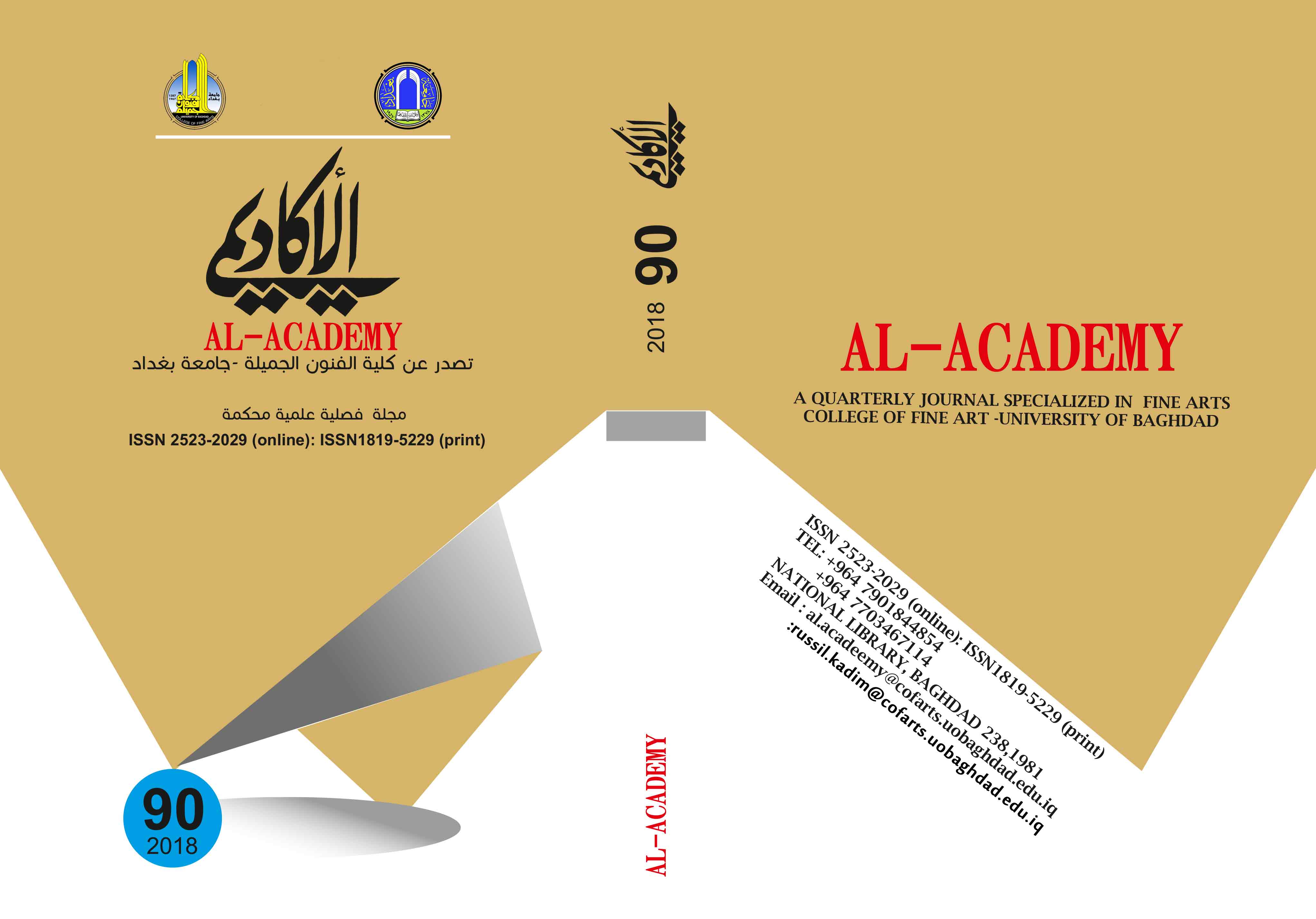 How to Cite
abbas yassin, ayass. (2018). Graphic Design and Functional Applications in the Interior Space. Al-Academy, (90), 381–396. https://doi.org/10.35560/jcofarts90/381-396