Digital Media and its Role in Marketing Artistic Products " A Field Study"
احمد عبد الستار حسين
Abstract
This research addresses a problem manifested in a main question: what is the role of the digital media in marketing the artistic products? in order to determine the role played by the digital media in  the disclosure and promotion of  the artistic product, its price and places of distribution, as the basic elements of the marketing mixture. 
                This is a descriptive research in which the researcher used the survey method to check the opinions of a sample chosen according to the (proportion) method from the research community represented by instructors and students of the college of Fine Arts- University of Dayala. 
                In order to achieve the aims of the research, the researcher used a field research tool, i.e., a questionnaire, where the researcher made questions into four axes representing the b basic elements of the marketing mixture, and a scale consisting of a group of statements having three alternatives to measure that role. The researcher then, after collecting the data, resorted to the statistical processes aiming to extract the results and analyze and explain them through the use of a number of methods, tests and statistical coefficients. 
The most important results reached at:
The results revealed that the respondents have a weak practice in marketing their artistic products through digital media applications.
Most of the respondents affirmed that marketing through the digital media has not cancelled their practice to market their artistic products through the traditional means.
Most of the respondents agreed that the digital media may play a major role in introducing the artistic products.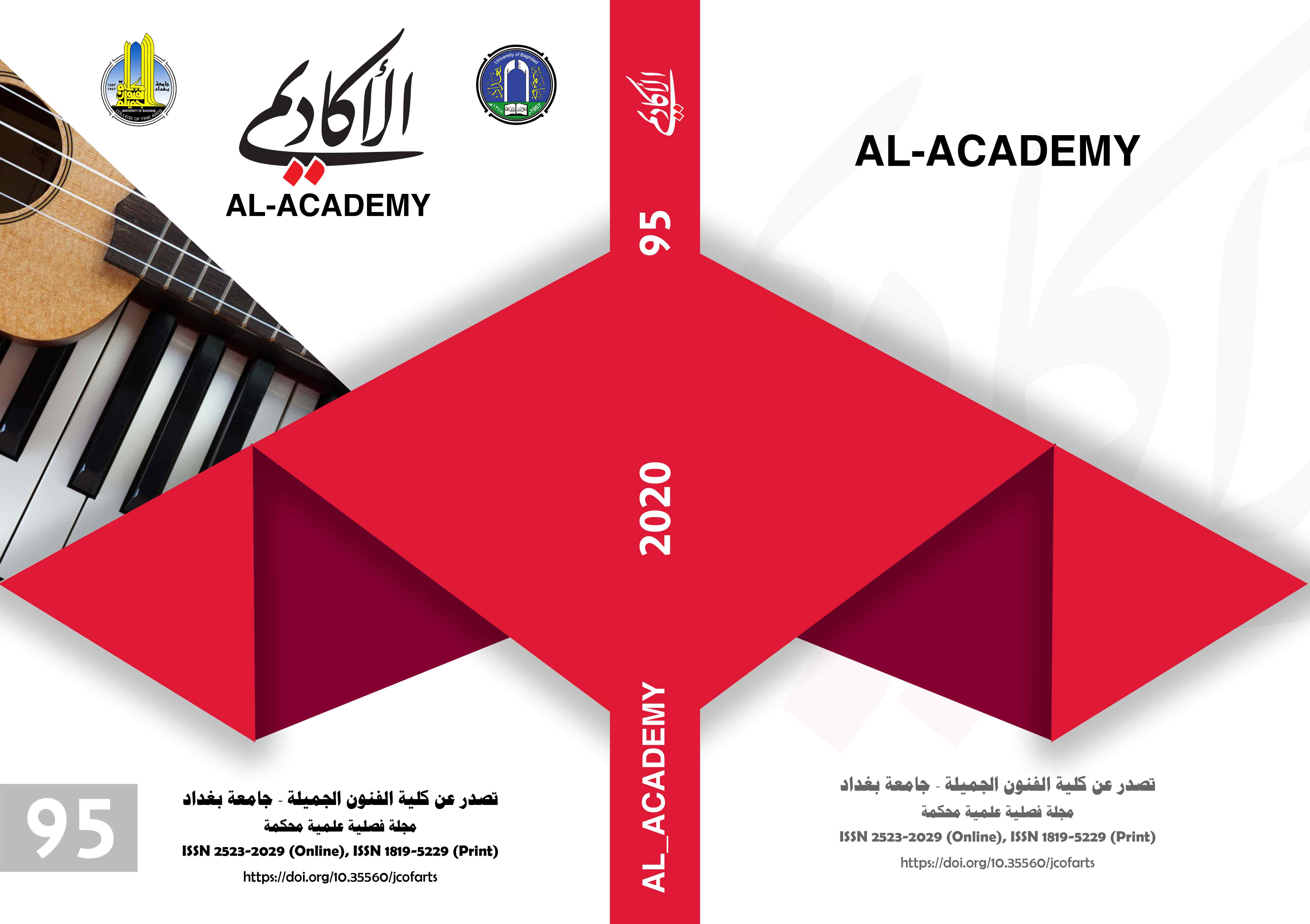 How to Cite
Abdel Sattar Hussein, A. (2020). Digital Media and its Role in Marketing Artistic Products " A Field Study": احمد عبد الستار حسين. Al-Academy, (95), 367–390. https://doi.org/10.35560/jcofarts95/367-390