Kinetic diversity of the camera in the structure of the cinematographic scene
وفاء سعدي صالح
Wafa Saadi Saleh

Ministry of Education, Institute of Fine Arts
Keywords:
Key Word: Diversity, Camera Movement, Cinema, Tachograph
Abstract
  Highlighting the role of the movement and its dramatic dimensions, as an artistic product, whether at the level of cinema or television in general, and the stages of its influence within the structure of the cinematographic scene in particular, had an effective role in the continuation of the structure of the event according to its dramatic and aesthetic process, and from this the research problem crystallized in the following question: What is How the kinetic diversity of the camera in the structure of the cinematographic scene is achieved to achieve the maximum possible benefit by extrapolating all opinions in line with the objectives of the research, the research presented and two topics and the introduction were divided, which includes the problem of the research and its importance and limitations and objectives and terms. The importance of the research lies in adding cognitive art to the students of the Department of Film and Television in the Faculty of Fine Arts. As for the objectives of the research, it was limited to (revealing the ways in which the dynamic diversity of the camera can be achieved in the structure of the cinematographic scene).
As for the first topic, it contains (the dynamic diversity and its aesthetic in shaping the structure of the scene). The second topic (The role of elements of expression in the structure of the cinematographic scene) The researcher came up with a number of indicators, which resulted in the theoretical framework.
The research contained (research procedures), which included the research methodology, the research community, the research tool and the unit of analysis, as well as the sample analysis (a nightmare in Al Yam Street), and it contained results and conclusions, a list of sources and a summary in English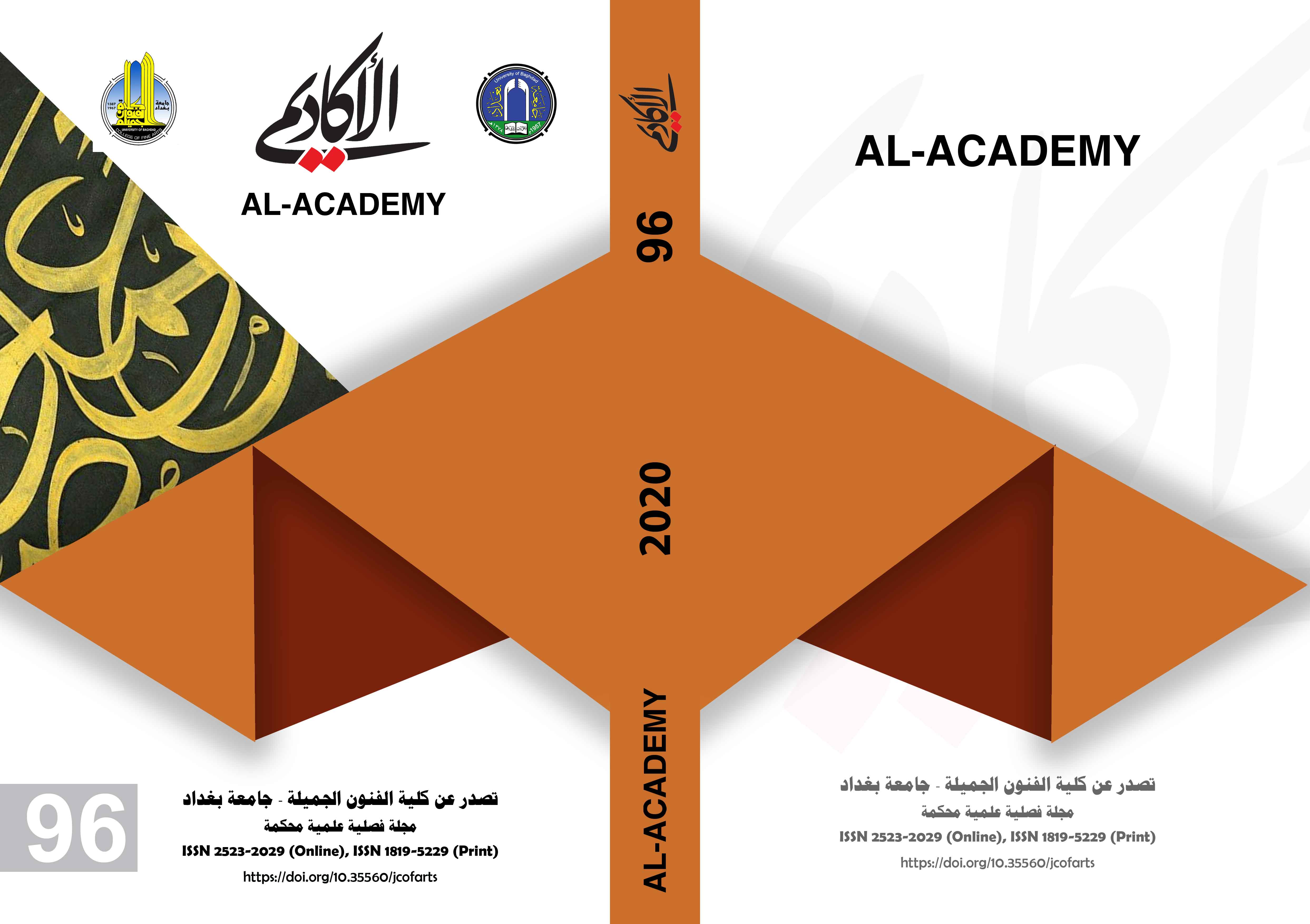 Date of receipt: 7/2/2020
Date of acceptance: 8/3/2020
Copyright (c) 2020 Al-academy Journal
This work is licensed under a Creative Commons Attribution 4.0 International License.