Scenography Features in the Iraqi Contemporary Theatre Show (Macbeth Play, by Salah Al-Qasab- A Model)
Keywords:
Scenography, Theatre, Macbeth Play, Salah Al-Qasab
Abstract
Societies developed throughout history with the development of life technology, that ideas presented by the contemporary art have been crystallized. The development included all the artistic fields such as the dramatic arts which depend on many effects and elements that led to the completion of the structure of the theater show. Scenography is considered one of the most important elements that the theatre show depends on such as the decoration, lighting, sound effects, costumes and accessories. The research addressed the following question: what are the characteristics and traits of scenography in the theatre show?
The research importance has become clear because it sheds lights on the characteristics of scenography in the Iraqi theatre show. The objective of the research is to reveal the traits, mechanisms and techniques of scenography in (Macbeth play) directed by Salah Al-Qasab presented in the Department of Dramatic Arts- Faculty of the Fine Arts- University of Baghdad in 1999.
The theoretical framework included the first section: (scenography concept and evolution), and the second section: scenography elements and applications in the theatrical show, in addition to some notes at the end of theoretical framework.
The research procedures included the research community, the sample (Macbeth play) the results, recommendations, sources and references.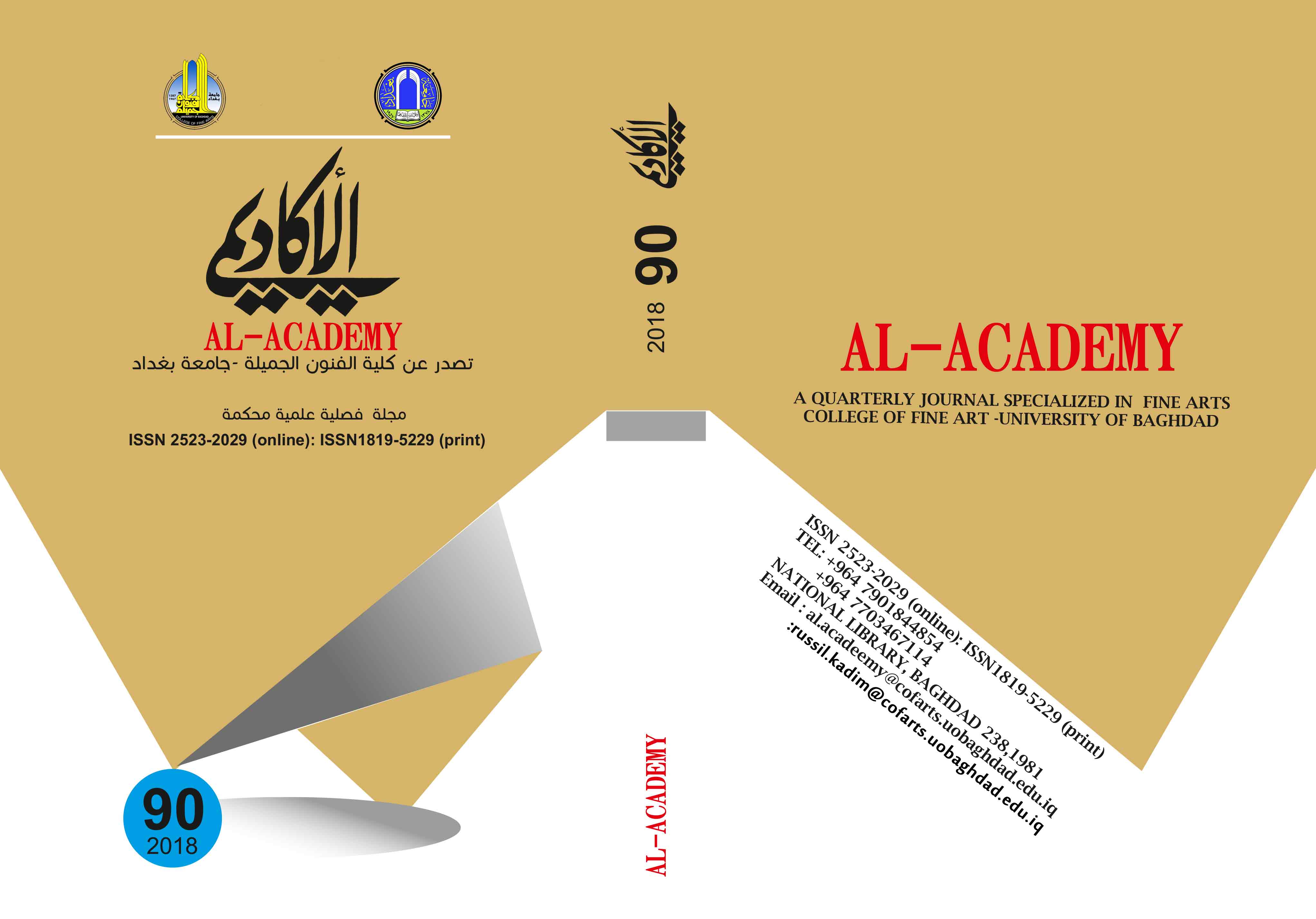 How to Cite
ahmed ibrahem, qabas. (2018). Scenography Features in the Iraqi Contemporary Theatre Show (Macbeth Play, by Salah Al-Qasab- A Model). Al-Academy, (90), 169–182. https://doi.org/10.35560/jcofarts90/169-182