Communication and Outreach and their Relation to Industrial Product Circulation
حنان غازي صالح
Keywords:
communication, outreach, circulation
Abstract
  With the increase of the huge developments that the world witnesses day after day, the contemporary designer tried to reveal his abilities in development and coping with transitions in all types of design discourses such as the functional and technical discourses, and the numerous means of communications included in these discourses and their influence over the recipient, because they carry perceptible, tangible or implicit vocabulary that influences the recipient's relation with the circulation of the industrial product through the effectiveness of numerous means of communication contained in the design products represented by the functional, formal, aesthetic, and technical communication. In order to highlight the importance of circulation and its effectiveness and design role in the industrial product, the researcher conducted her study in three chapters. The first clarified the research problem which has been determined by the following question: what is the effectiveness of communication and outreach and their reflection on the circulation of the industrial product? In view of this, the research objective has been determined and the communication and outreach mechanisms have also been identified as a communicative message and its relation to industrial product circulation attributes. The second chapter included two sections, the first addressed the concept of communication and outreach mechanism, while the second tackled the recipient and the industrial product circulation. The third chapter consisted of conclusions, recommendations, and suggestions. The researcher reached at the following conclusions:
1-Reception interfaces achieved communication and outreach mechanism through the signs and symbols included in the industrial product.
2-Circulation represented a contemporary vision for the discourse and communication between the product and the recipient, that circulation is considered one of the most important features of highlighting the identity of the industrial product. The circulation values of mechanisms of the contemporary industrial products design have become clear through contexts of the aesthetic, functional, technological and technical design circulation values.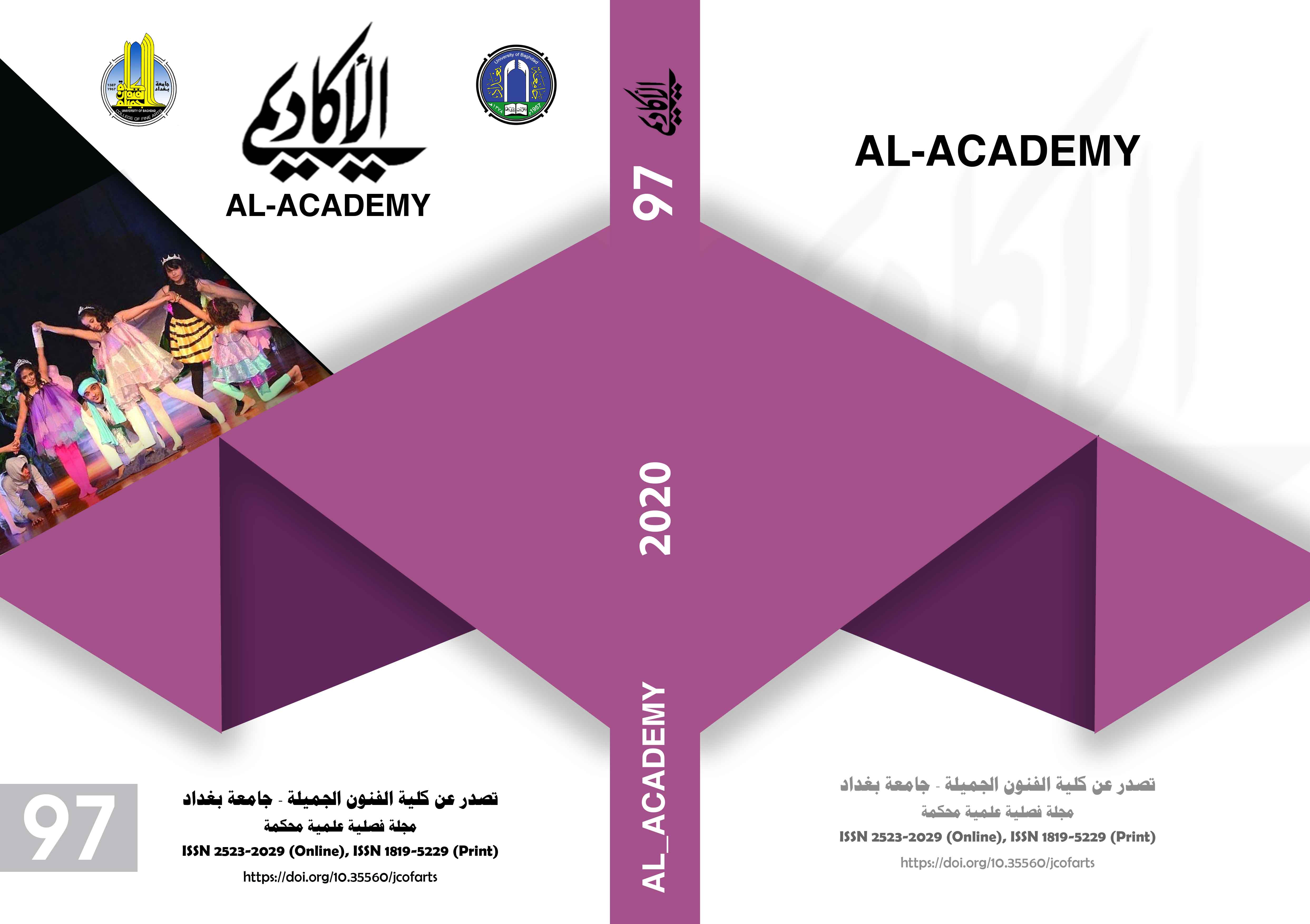 How to Cite
Ghazi Saleh, H. (2020). Communication and Outreach and their Relation to Industrial Product Circulation: حنان غازي صالح. Al-Academy, (97), 443–456. https://doi.org/10.35560/jcofarts97/443-456