Identity Attributes and Strategies in Industrial Product Design
وليد محمد مهدي عيسى
Keywords:
attributes, strategies, identity, industrial product
Abstract
The research discussed the role of interrelationships between the product attributes and the individual identity of the brand and the user, starting from reviewing the identity concepts in the general design propositions and the identity from the industrial design perspective, and highlighting the role of the attributes in identifying the individual identity of the product, which would enable the user to adopt them to be representative of his identity, starting from identifying the importance of the identity being characterized by three major elements: innovating products in the user's viewpoint, viewing the user's environment, the methodology of the design language, and identifying the identity attributes in the industrial product starting from classification, description and evaluation. Then reviewing the fields of identifying the industrial product identity and the sensory features of the product identity. The research has come up with a number of strategies in the formation of the industrial product identity including:
Representing the individual design strategy in the application of every individual element produced by a company or a separate design in every production line. The reason is that the company uses the individual design in focusing on the sales with the focus on the individual character and the image, giving the priority to the product in order to show the image of the company. When the user's reputation is not linked to the product acceptance, this design strategy is applied, as the excellence in focusing on the product awareness increases the market share of the product and increases the user's demand for it to adopt its attributes to be en expressive sign of him. And the other point is represented by the variation in the design strategies according to the size of a group or pattern of the product, but the main reason is taking the process of focusing on the development of the product in any time and control over the management of the image of the product and the company in order to create a distinctive product identity that expresses the institution and the user can adopt it to be expressive of him.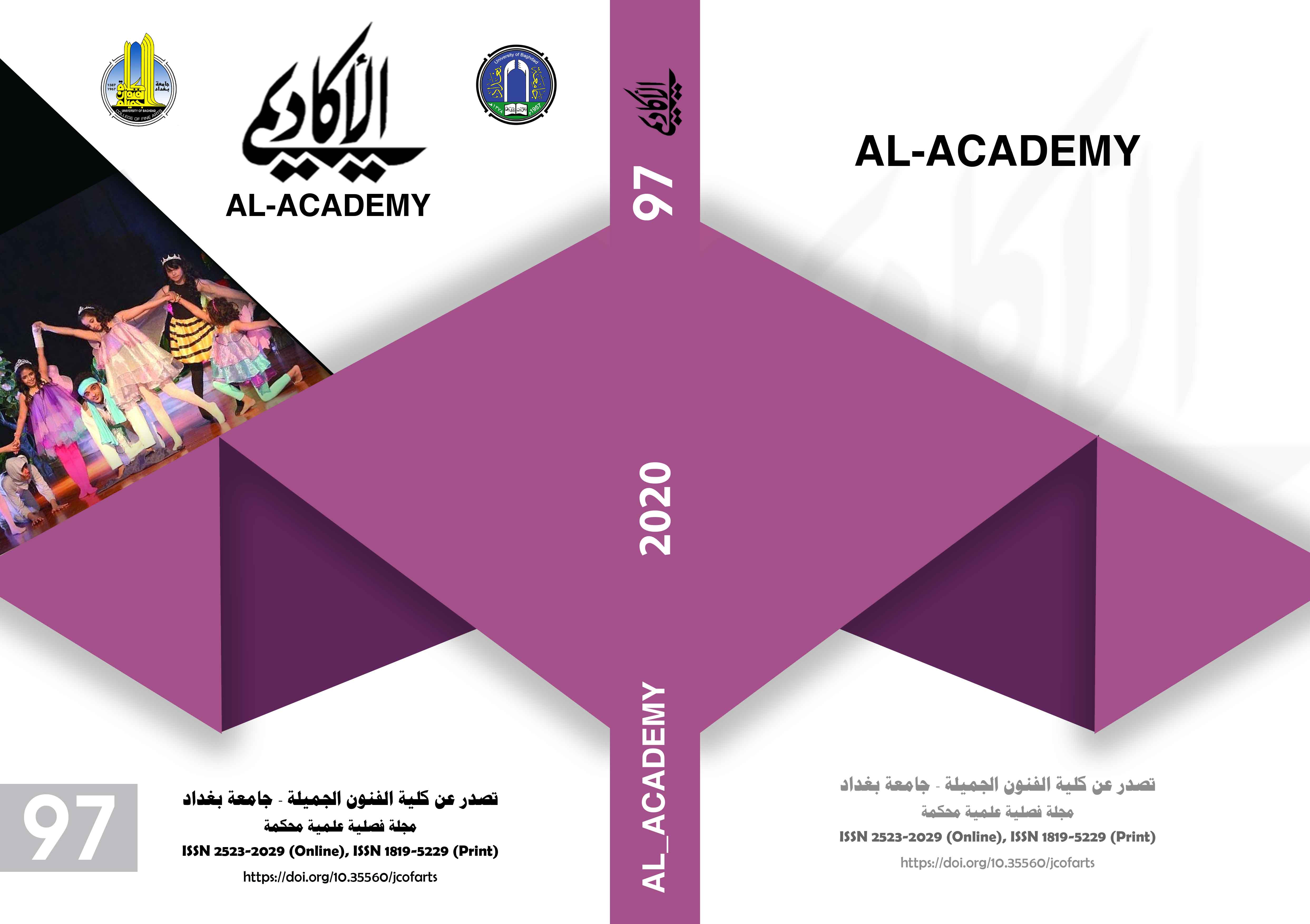 How to Cite
Mahdi, waleed M. (2020). Identity Attributes and Strategies in Industrial Product Design: وليد محمد مهدي عيسى. Al-Academy, (97), 377–390. https://doi.org/10.35560/jcofarts97/377-390