Features of Absence in the Text of the Play Rubbish by Ali Abdunnabi Az-Zaidi
سرمد ياسين محمود-قصي عبد العباس راضي
Sarmad Yassin Mahmoud

College of Fine Arts / Albasrah university

Qusay Abdul Abbas Radi

College of Fine Arts / Albasrah university
Keywords:
features, absence, text, rubbish
Abstract
In this research, we tackled the idea of absence and what companies it of interpretations and human, textual, philosophical and explanatory concerns. We also tackled the features and drawing them and identifying and lighting them by Ali Abdunnabi Az-Zaidi and how he read them as an Iraqi who writes in order to express a social, intellectual, political and religious reality in some of its aspects. The idea of absence and what accompanies it of pain or heartbreak or human change was a rich subject for all the writers and authors in the Iraqi theatre, and Ali Abdunnabi Az-Zaidi was one of them and the closest and most affected by it, who deserves discussion, explanation and briefing. The research problem was looking for the nature of absence and how he reads it and writes about it, in a deep study of (Rubbish) his most daring, ironic and contemplative of his texts. The research importance deserves to be demonstrated and showed, because it contributes in determining the concept of absence by an Iraqi writer, who in his writing reflects his reality and chronicles his life. The research objective is to identify the type of influence and philosophy of absence in the text of the play (Rubbish). In the first section we tackled in depth the concept of absence, and wrote about absence, its types, concept, angles and pillars. The second section addressed the writing sources of Ali Abunnabi Az-Zaidi, his cons and pros according to the research context, problem and objective. Then we moved to the procedures, and analyzed and extracted the results of the research, their cons and pros, such as identifying the inferred meaning and close reading.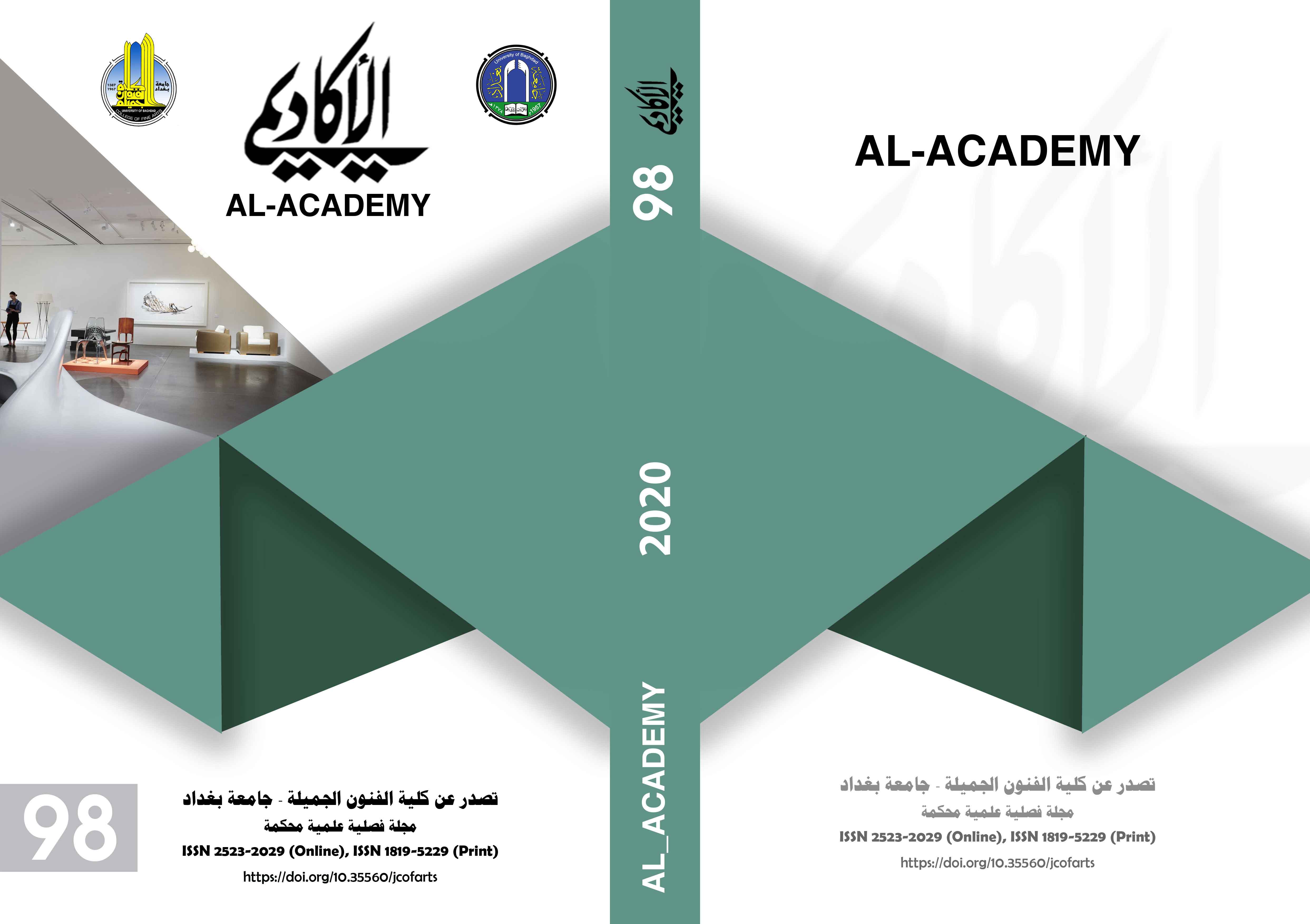 Copyright (c) 2020 Al-academy Journal
This work is licensed under a Creative Commons Attribution 4.0 International License.